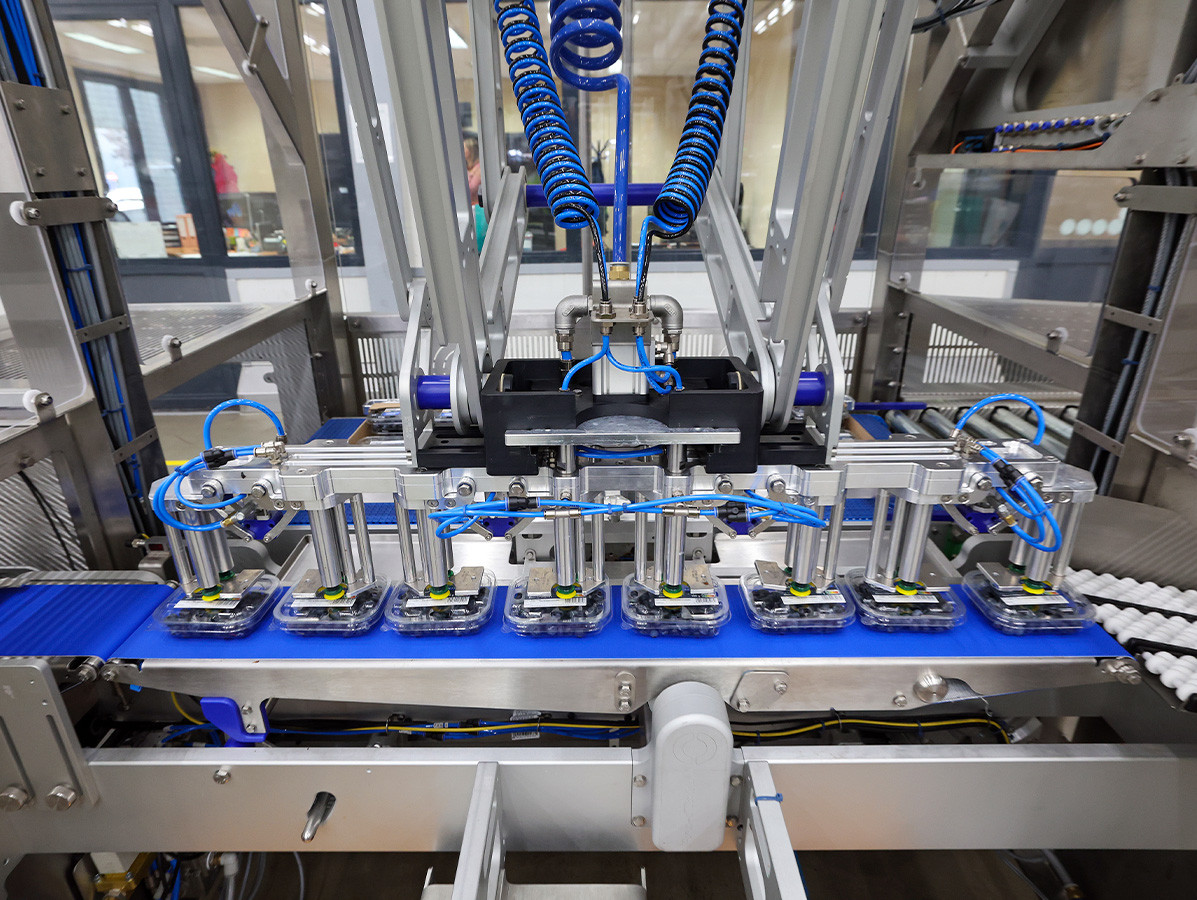 In 2022, our trade magazine was privileged to inform our readers about the latest developments in the food industry. The editions were packed with great company reports, interviews, scientific stories and news. To reflect on the past year, we have listed the best-read stories of 2022 for you.
12 July 2022 | Jan-Willem Grievink, founder and former director of Food Service Institute Netherlands (FSIN), spoke at the 'Retail meets Foodindustrie' event on 16 June about the changing retail landscape and the many opportunities it offers for the Dutch food chain. According to Grievink, what many people forget is that you first have to look at the changes in society and changes in the values within that society.
7 March 2022 | The Netherlands has grown up with vegetables in glass from HAK since 1952. The company values are very much focused on the long, sustainable, term. With an eye for continuity, people and the environment. This is reflected in HAK's mission to help as many people as possible to eat more vegetables and legumes. And from the firm belief that you have to limit transport of products as much as possible. Accordingly, HAK strove for certification as a 'B Corp': the proof that a company realises social and sustainable impact.
7 February 2022 | It has been done: making vegetable meat with the structure of a bavette, including blood, fat and muscle tissue. This is the vegan steak from the Israeli start-up Redefine Meat. The company opened its first production location: in the Dutch town of Best. We had a chat about it with senior vice-president Edwin Bark.
20 June 2022 | Van der Plas Sprouts is a market leader in the field of sprouts. The company is growing: there is increasing interest in a healthy (vegan) diet, to which sprouts are an excellent addition. Due to the short processing times, a properly functioning production process is indispensable. Flexibility is also important because of the ever-changing demand from the market.
21 November 2022 | The Dutch Food and Consumer Product Safety Authority (NVWA) oversees - among other things - the production of safe food. Recent outbreaks and major changes in detection techniques are prompting more attention to machine design and cleaning. What does that mean in practice? We discuss it with two NVWA inspectors.
17 October 2022 | Every intermediate step in the transition to a different food system is one, is the motto at Foodvalley. Thanks in part to an impressive network and the ability to join forces across sectors, CEO Marjolein Brasz and her team have already made considerable strides. Marjolein Brasz: 'We help entrepreneurs access facilities that are otherwise out of their reach'
7 March 2022 | Food technologist IJsbrand Velzeboer is fed up with the abuses and deception in the food sector. In his new book 'Lies on my plate', he takes a critical look at the entire sector: producer, retailer, legislator and regulator. Nobody is spared. The editors of Voedingsindustrie Trade magazine read the book carefully.
17 October 2022 | With the peak season just around the corner, they could use some extra hands on the packing line at Berry Packing Services. Soft fruit is a really delicate product that is quickly prone to bruising. When processing and packing, it is therefore hugely important not to waste too much time and to keep the fruit from falling.
7 February 2022 | Innovation and quality are leading for Esbro, 'brand new' is an important spearhead. Littel technical installations (Lti) from Lopik helps Esbro - with the latest technology in refrigeration - to take big steps towards sustainability. In 2021, a substantial expansion of the processing and packaging department was achieved.
7 February 2022 | Many start-ups, scale-ups and SMEs in the food sector are developing new products and innovative techniques for extracting proteins from raw materials on a laboratory scale. NIZO helps them bring these innovations to the market faster, with knowledge and practical tests in the largest food-grade pilot plant in Europe. This can significantly reduce the costs and time-to-market for new products.