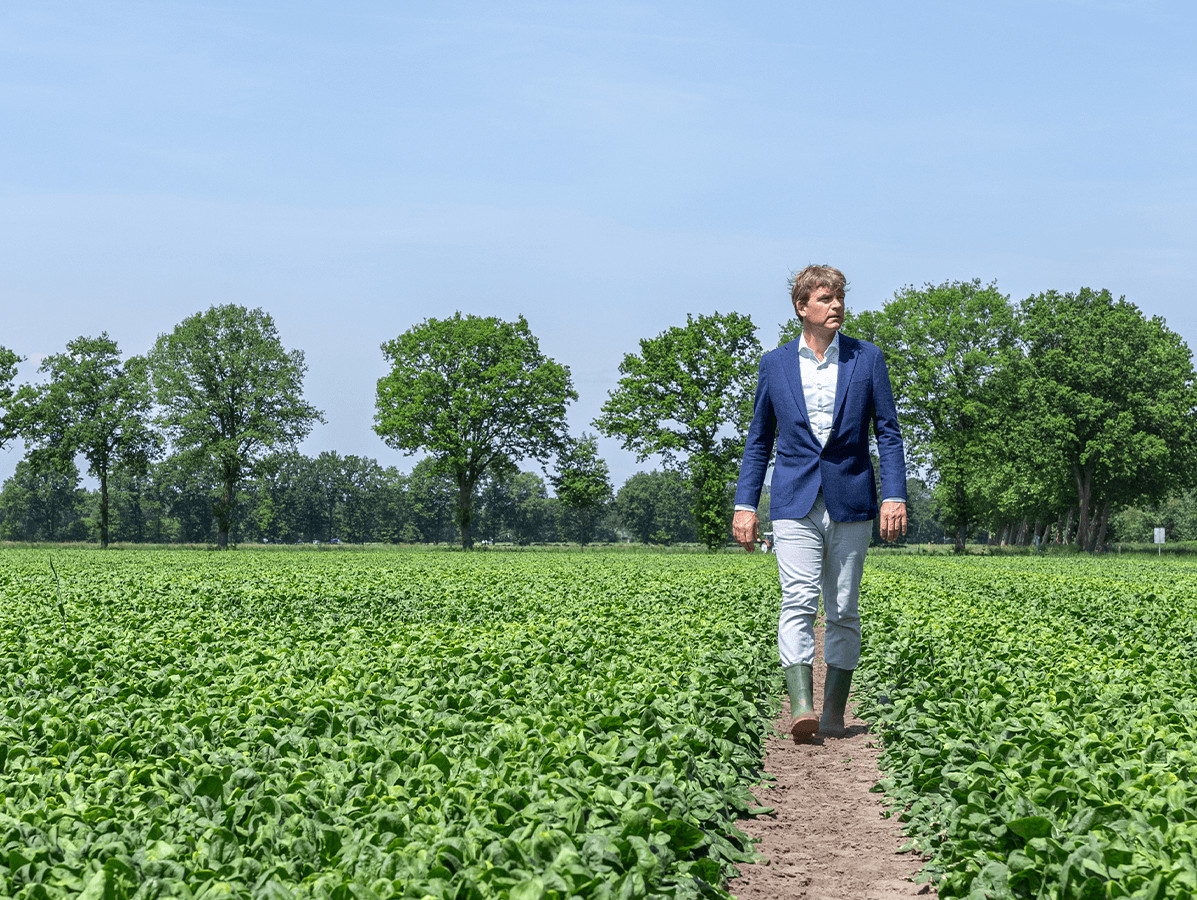 The route to B Corp fits in with HAK's green mission. What green goals are you particularly proud of that have been achieved so far? 
"That we meet the strict requirements of the On the Way to PlanetProof certification scheme. To achieve this, our growers must meet 36 extra-legal requirements and make adjustments to parts of the cultivation process. These include, for example, improving soil fertility and using fewer and natural crop protection agents. The problem is always money, of course. Our growers have to make extra costs. That is why we reward them accordingly and pass these costs on to the supermarket. In practice, this means that a pot of HAK has become 5 or 10 cents more expensive. But anyway, there has to be a next step."
What next step?
"We are working hard on that at the moment. Perhaps we should go for regenerative agriculture, where natural resources are enhanced rather than exhausted. Or maybe we should go for organic. Either way, we are on the road to climate-neutral production. But that still needs some work."
Does that also affect the technology used by HAK? 
"Absolutely. We currently heat our preservation plants with gas, which will have to be changed to 100 percent electric. That is very radical and very expensive. We are making plans for this. Getting the right partner for the job is, in my eyes, the biggest challenge. But there are other important follow-up steps. In the area of packaging, for example. Our stand-up pouches must become fully recyclable. We have taken a first step with the transition to 100% plastic and reduction of layers, instead of plastic and aluminium. But we must move towards mono-packaging, with the challenge of making it as food-safe as it is now."
Except for a few green minded people, the general public so far has no idea what B Corp is.  Do you see that as a disadvantage? 
"Albert Heijn does have a separate corner on its website with B Corp, but that will not help much. I do see it as a big challenge to inform the consumer. They are reasonably aware of animal suffering, but they are not very good at relating food to climate effects. Forward, therefore, because the movement will be large and important anyway. People find it important to show others that they are doing the right thing. For example, buying a plane ticket that buys off CO2 emissions is hardly ever done because they can't show it off. So also when buying sustainable food, we have to give consumers something in return."
Why should other companies in the food sector join the B Corp movement? 
"For the same reason we are doing it! The people who work for you, especially the young generation, have a much greater need for meaning. Success for them is also: what do I contribute to the world. If that's important to you, you can't stay behind!"
HAK CEO Timo Hoogeboom is in close contact with Denis Shengtelov, the new shareholder of HAK since August 2021, regarding the war in Ukraine and the actions of the Russian government. In these conversations they have shared their mutual concerns and anger about the developments. Denis Shtengelov sent a letter to over 20,000 employees in Russia on Friday 25 February 2022.  For the record, the management team of Neerlands Glorie Groente & Fruit (HAK's parent company) fully endorses the contents of his letter. Furthermore, HAK reports that they will be sending six lorries of food parcels (approximately 150,000 HAK units) to the victims in Ukraine.

Read the letter
Photos: © HAK