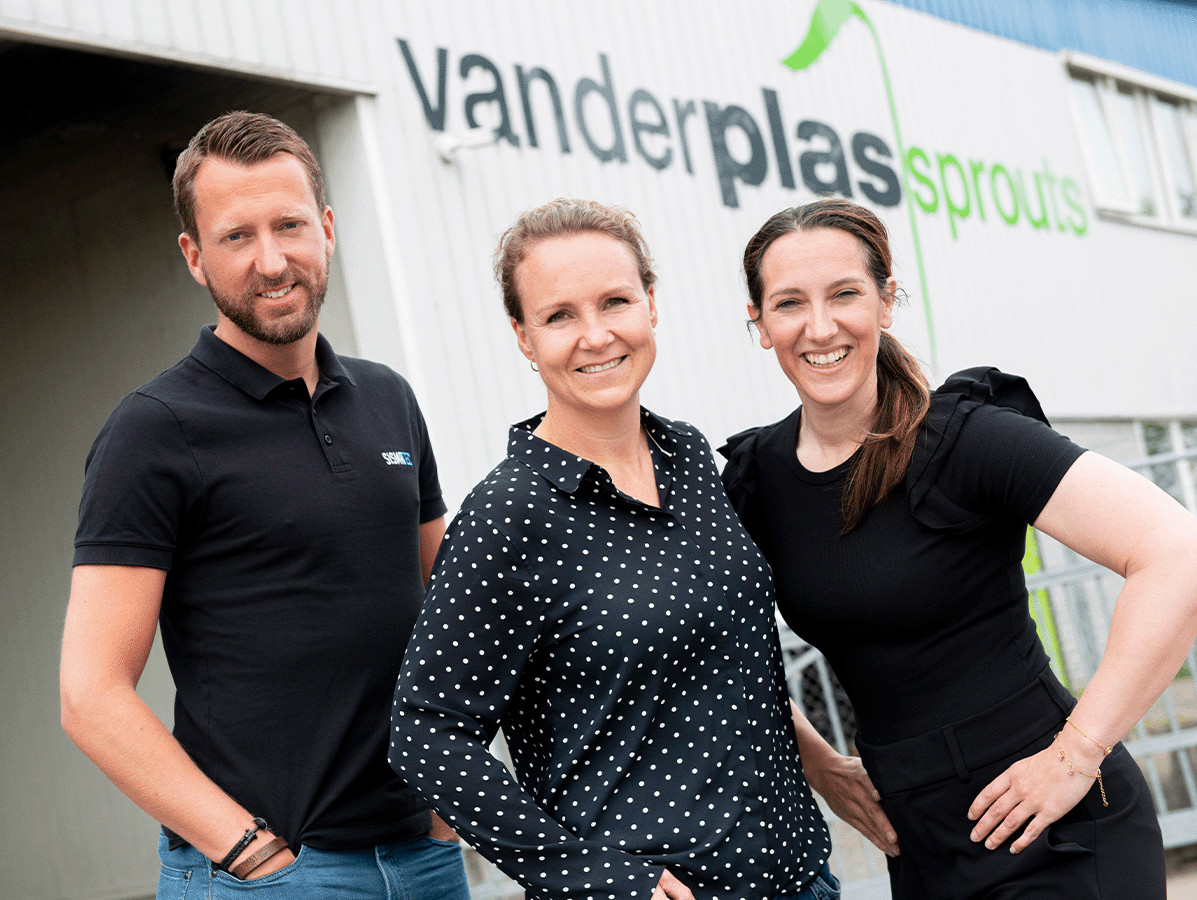 Jasper Slaghekke (account manager Sismatec), Tessa IJntema (sales support Van der Plas Sprouts) and Eva van der Plas (general manager).
Enormous turnover rate
Cultivation and packaging takes place at a single location in Broek op Langedijk. "Part of our company is set up as a cultivation area. Elsewhere in the company, the vegetables are packaged," Eva explains. "The cultivation process is short, the circumstances differ for each type of sprout. The growing process varies from four to fourteen days. Once packaged, the sprouts have a fairly short best before date. So we have an enormous turnover rate. Our company never stops production: we also work on Sundays."
Food safety
Van der Plas Sprouts considers food safety to be of paramount importance. "We comply with all applicable standards in the field of food safety and hygiene. Our seeds are tested for the presence of various micro-organisms." In addition, the company does extra tests to ensure food safety. The culture water, for instance, is randomly tested to exclude the presence of any micro-organisms. By doing so, the company wants to bring the healthiest possible product on the market. "We are the leader in the industry in this regard, as we test throughout the entire growing process."
Robust packaging machine
Because of the fast turnaround time, the family must be able to rely on the machinery. "We can't afford to have machines shut down." They therefore work with established partners, such as Sismatec. "In 2018, we purchased our first Proseal machine from the company. It is a robust packaging machine, which is easy to operate. A big advantage is that all the electrics are on the top of the machine instead of at the bottom. This means that it is easier to clean. When you hose down the machine, you don't have to worry about water getting into the electrics. Sprouts are small, stick to the belt and easily get caught in something during the packaging process. That requires a thorough cleaning method."