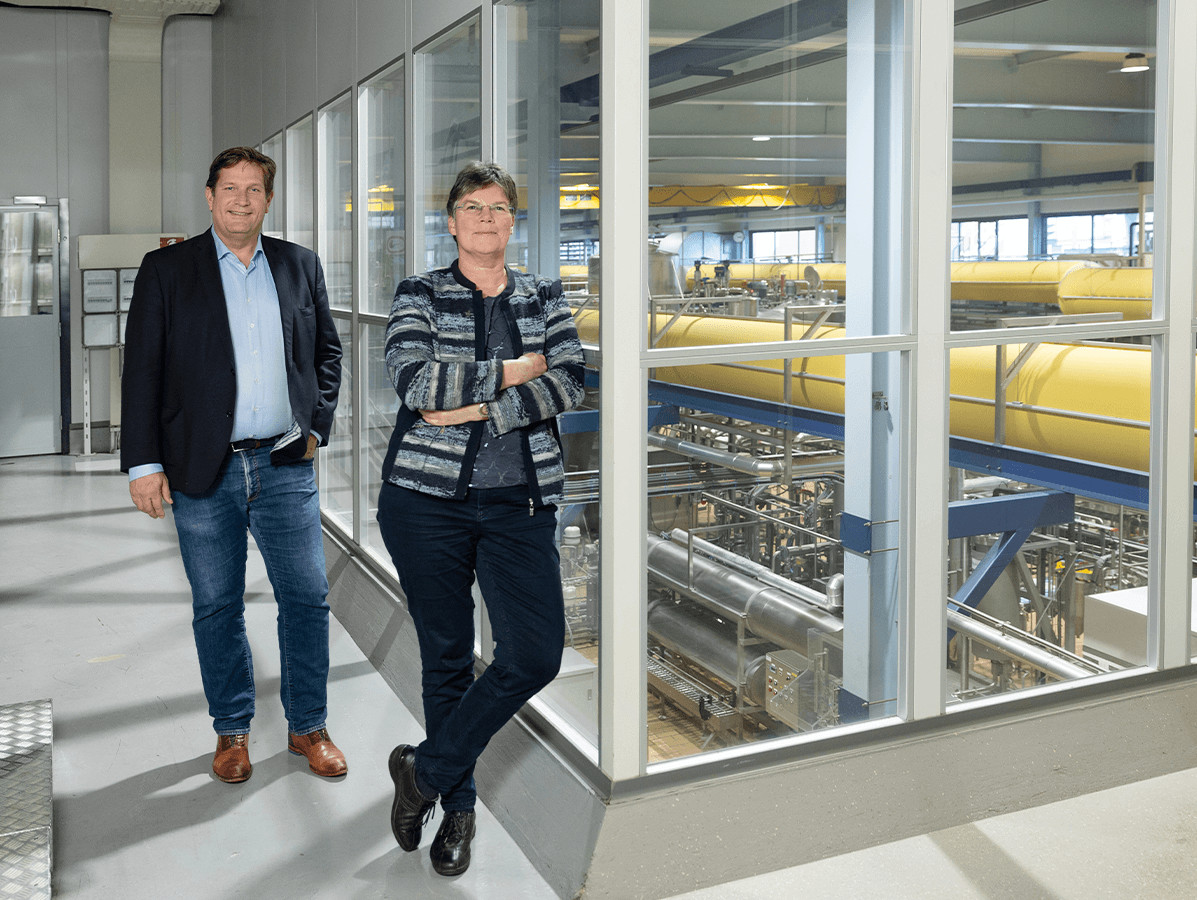 Many start-ups, scale-ups and SMEs in the food sector are developing new products and innovative techniques for extracting proteins from raw materials on a laboratory scale. NIZO helps them bring these innovations to the market faster, with knowledge and practical tests in the largest food-grade pilot plant in Europe. This can significantly reduce the costs and time-to-market for new products.
NIZO can support the entire innovation process: from concept to food-grade pilot production. "For me, this is paradise for Research & Development," says Ben van der Deen, Business Development Manager at NIZO. "We don't do research for the sake of research. Our aim is to translate concepts into practice. We focus on three core areas: proteins, micro-organisms and processing. The things that are developed here in the lab and in the pilot plant will often be found on supermarket shelves later on."
Responding to needs
Making food production more sustainable is currently one of the most important political and social themes. Sustainability is also high on NIZO's agenda. That's why in the coming period significant investments will be made in upgrading existing and purchasing new equipment for the pilot plant; the largest publicly accessible food grade pilot plant in Europe. These investments are co-financed by the European Regional Development Fund (REACT-EU) as part of the Union's response to the COVID-19 pandemic. With this grant, the EU stimulates a green, digital and resilient recovery of the regional economy.
The provincial executive of Gelderland decided in late 2021 to allocate a budget from this programme to NIZO for the SPRINT project. Nel Zoon, CSO at NIZO, is proud and pleased that NIZO was selected: "We are always trying to stay one step ahead of market developments. We do so by anticipating future needs and always looking for opportunities to finance those developments."
Technological challenge
Traditionally, NIZO's focus was on processing milk and other liquids with easily soluble components. For a number of years now, the organisation has been focusing more on processing plant and microbial raw materials, such as corn, soy and peas, as well as emerging sources; think single cell proteins from algae, yeasts, fungi and bacteria, for example. "Plant-based raw materials have different technological challenges than dairy," Nel explains. "They place different demands on the equipment and often require different process steps. Subsidies, such as REACT-EU, are therefore indispensable to make the research facility accessible and keep it there. Keeping' accessibility does not only mean having the right knowledge and equipment in-house, but also that the price level is such that companies can realistically make use of it. The REACT subsidy enables us to purchase the necessary equipment, but also to pay for initial tests. In other words, when a company comes here, the groundwork has been done. Knowledge is of course a precondition for innovation. "But cooperation with other parties, both industrial partners and knowledge institutions, is at least as important," she emphasises. "You can't innovate by yourself!"