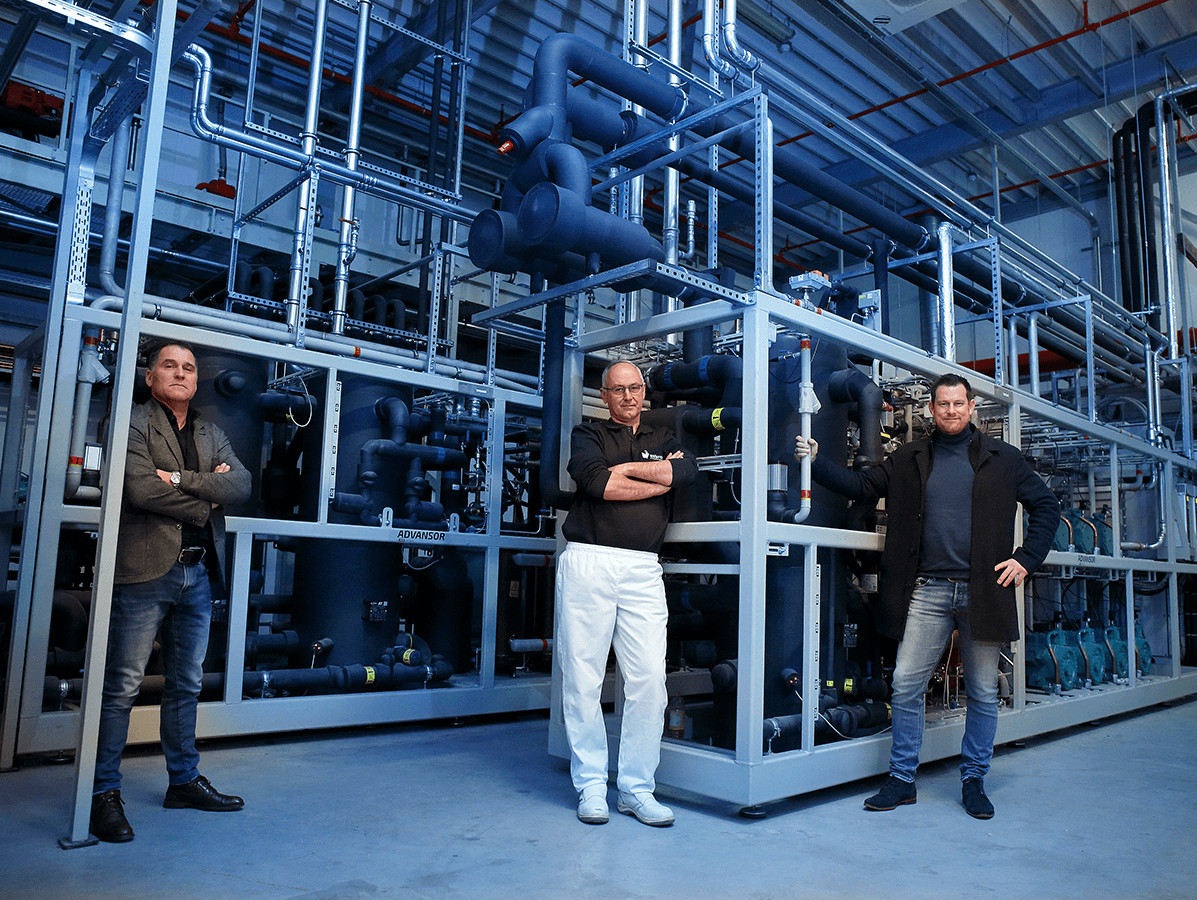 Innovation and quality are leading for Esbro, 'Brand new' is an important spearhead. Littel technical installations (Lti) from Lopik helps Esbro - with the latest technology in refrigeration - to take big steps towards sustainability.
When the family business Esbro started in 1964 in Doetinchem, it only processed frozen chicken. The company is now part of the GroenlandGroup, a subsidiary of the PHW Group. This German family business produces high-quality poultry specialities. Jan Legters, manager of the company in Wehl and responsible for the daily operations: "We operate completely independently, flexibly and autonomously. We work closely with GroenlandKip in Bodegraven, also part of the GroenlandGroup and a specialist in concepting, packaging and distribution."
Sustainability
In 2021, a substantial expansion of the processing and packaging department was realised. That was the beginning of the collaboration with refrigeration company Littel technische installaties (Lti). Lti exists for 27 years and works mainly for food processing companies, many of which have continuous processes. Sustainability is one of the reasons why Esbro works with Lti. Over the past ten years, the company has gained a lot of experience in cooling, freezing and deep-freezing with environmentally friendly natural refrigerants. Jan Legters maintains close contact with owners Wim Littel and Joost van Moolenbroek, respectively general and technical directors. Reliability of the installations, flexibility and good contact with the installers are of great importance to Esbro. Jan Legters: "We want to be able to make adjustments at any time.
Teamwork
In the meantime the expansion at Esbro continued, last year adding 5,500 m2. Twelve rooms were built for deboning, cutting, seasoning and packaging chicken and chicken products. "Each room has to be cooled separately," says Jan Legters.
Halfway through the construction, a major fire broke out at GroenlandKip. "We had to partially change the construction schedule, so that we could pick up production and distribution from Wehl. Within three days, we were able to deliver to retail again thanks to the cooperation of several parties. I am proud of how we managed to do that as a team in no time. A strong example of teamwork." The setback took a particularly positive turn: "We got new refrigeration technology here that could not have been completed according to the original plan."