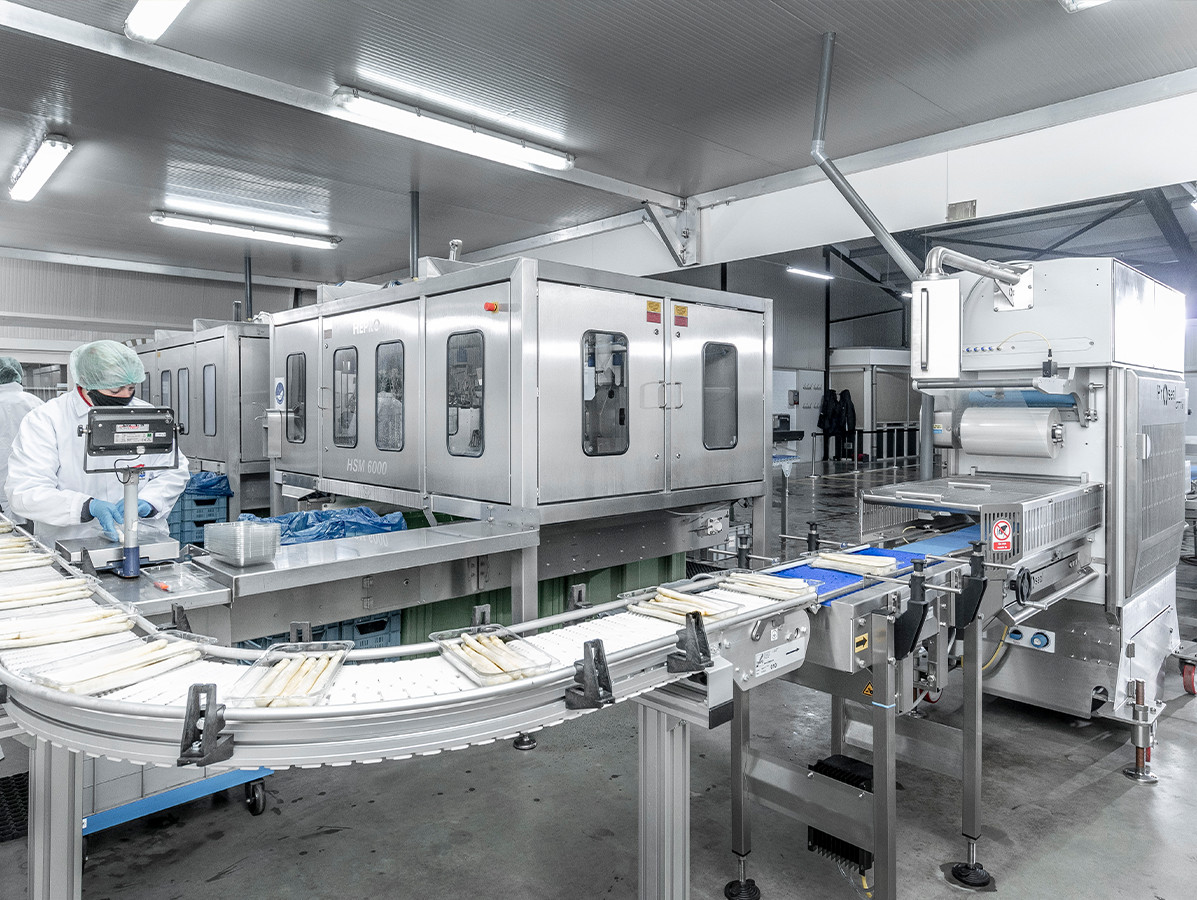 The Dutch love asparagus. The demand for peeled asparagus in particular continues to rise, notes Teboza, an asparagus grower in Limburg. Thanks to a new packaging line, larger volumes of the white gold can find their way from grower to plate.
'The new machine now seals six trays of asparagus instead of five with the same amount of film'
The corona pandemic has, of course, far-reaching consequences. A slightly more cheerful side effect is that the Dutch are paying more attention to cooking. With more luxurious products, perhaps. In any case, asparagus grower Teboza from Helden saw the purchase of asparagus rise sharply last season. Despite the fact that the catering industry - an important consumer of the vegetable - was largely closed to the public. "People want to keep eating asparagus. It is precisely now that they are spoiling themselves. We are compensating for the lower demand from the hotel and catering industry by supplying more to the retail sector," says Konrad Cyba, manager of operations at the asparagus company. Nevertheless, corona demanded creativity. In maintaining the one and a half meters, for example, which means that employees now work between screens.
Harvest
The asparagus season runs on average from early February until the holiday of St. John on June 24. It is a period in which the Helden-based company, together with smaller, affiliated growers, harvests some three to four million kilos of white, green and purple asparagus and delivers them to customers in the Netherlands, Belgium, France, Germany and Scandinavia. The family business, which was founded just after the war, still controls the entire process from seed to finished product. After harvesting with the equally secure and labor-intensive asparagus cutting process, the vegetables are sorted and cut. The company's processes are designed for three flows of asparagus: unpeeled unpackaged, peeled packaged and unpeeled packaged. The processes are already moving along with developments in the market.