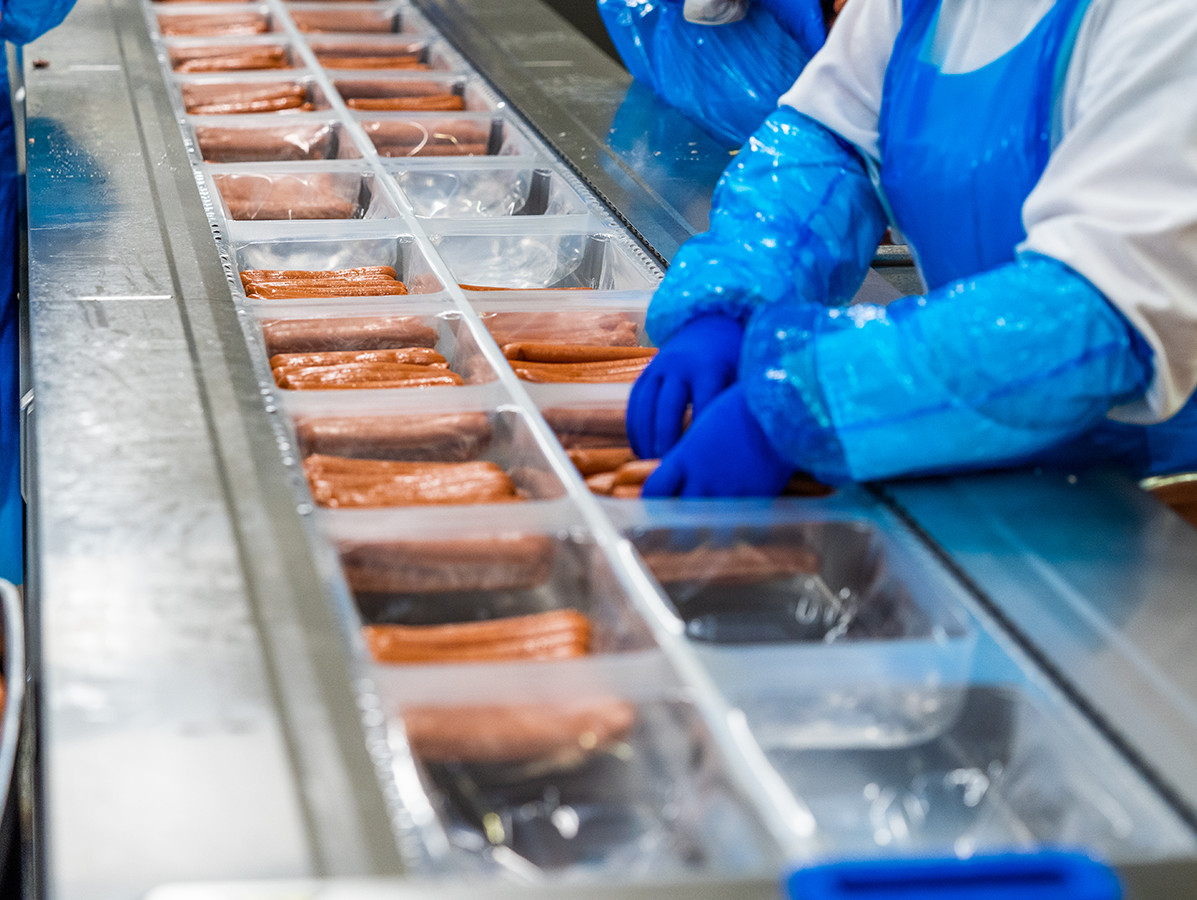 Solving the puzzle
The packaging machine is referred to internally as 'the Repak' and thus originates from the machine supplier with this name from Emmen. Repak has been providing packaging solutions for over 35 years, specializing in thermoformed packaging machines that it supplies to the Benelux and North America, among others. These machines are not only used in the meat and meat products sector, but also in the dairy, poultry, fish and bread sectors.
To find the right solution Repak starts from the customer's product, says director customer relations Bert Broos. Even though this sometimes presents challenges. "When Simons' meat products in all their different sizes and formats were displayed on our shelves, the translation to the right packaging line almost literally became a puzzle. We knew that the machine had to be able to switch quickly from one type of product to another and used quick-change systems. We are very pleased that our solution is leading to greater efficiency on the production floor at Simons. That's how you reinforce each other. We clicked right from the start," says Bert.
The new line also offers opportunities for the future. Mike: "The machine was delivered in a longer version. That also makes it suitable to robotize the insertion, which is still done manually at the moment. In the search for our new packaging line, we were looking for a partner who listens. We have found one, because they really did think along with us."
www.simonsholland.nl
www.repak.nl
Photos © Bert Jansen Fotopersburo