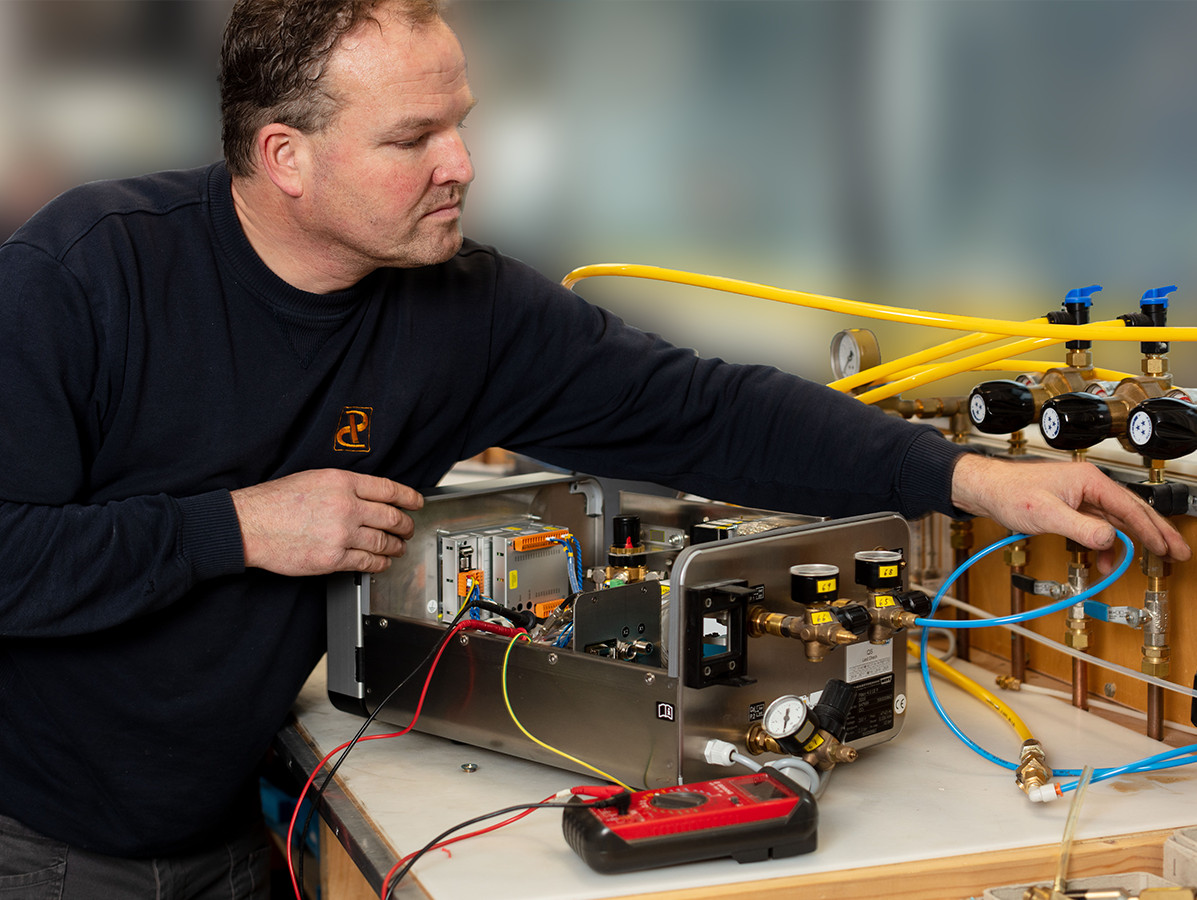 Production lines that stand still, products that are spoiled early and returned; these are things that every food producer wants to avoid. "We support food producers who work with MAP packaging (Modified Atmosphere Packaging), and do everything we can to monitor quality and gas composition," assures Geerd-Jan van der Poel, sales consultant at Handelsonderneming PD.
'Gas and leak detection can be integrated in the production line, ensuring that all products are checked'
PD's professionals are specialist technicians who think along with producers and look for solid solutions. With their knowledge and years of experience with gas, mixing, testing and analyzing equipment, they build the bridge between customer and manufacturer. "We advise the customer and provide service, repair and maintenance. And we are happy to work with the manufacturers to ensure that the products remain in tune with market demand."
MAP packaging prevents reputation damage
The ratio of the gas mixture in MAP packaging determines the shelf life of the products. Food manufacturers do a lot of research to find the best mix ratio. Geerd-Jan: "Gas mixing and leak-tight packing must be done optimally to ensure that the mixing ratio in the packaging is correct." To this end, PD works with machine manufacturer Witt, the world leader in MAP packaging. Witt develops reliable mixing and control equipment, including gas mixers, gas detection and leak detection equipment. "For each production line there is a tailor-made solution. Apart from the wide product range, we can also build our own solutions. That's where our expertise lies. That is a great added value for customers."