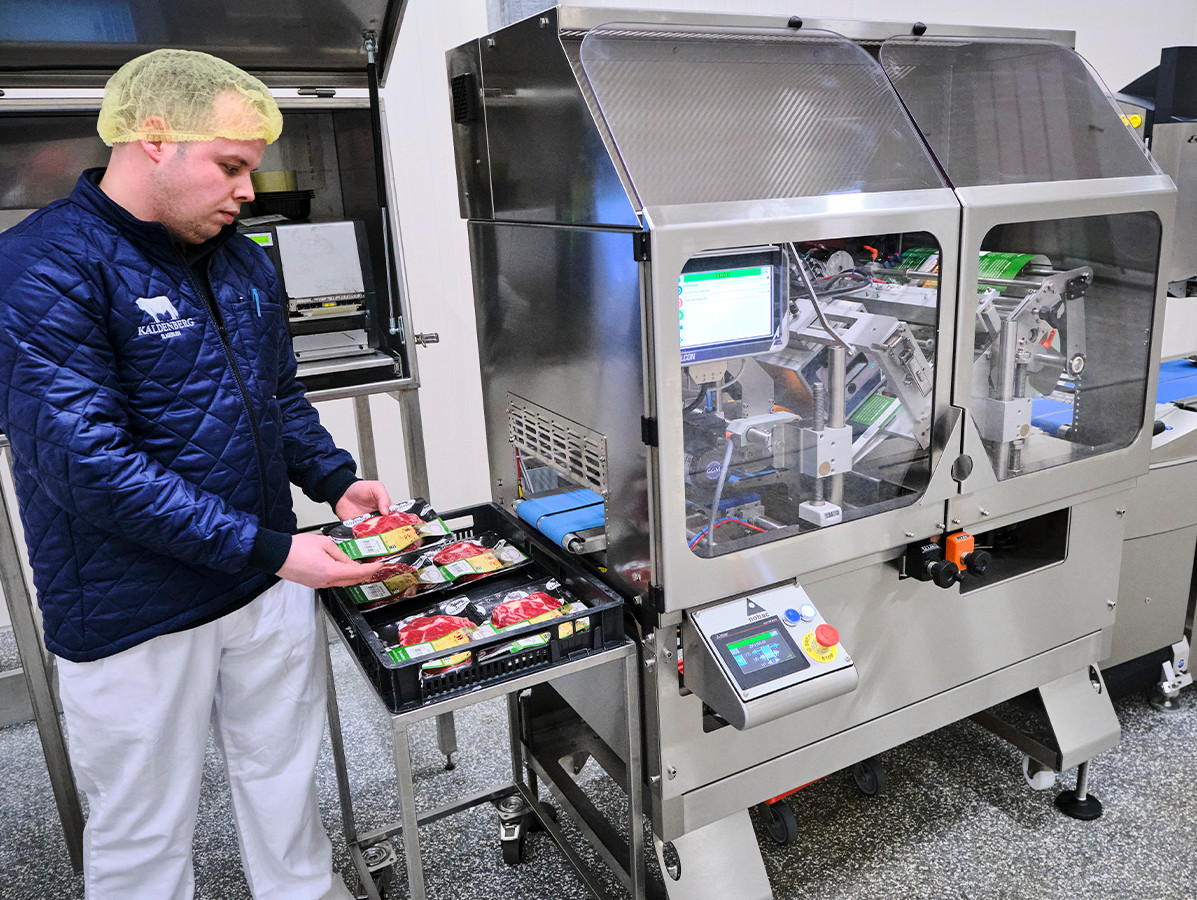 How do you package meat more sustainably? That is the challenge that Slagerijen Kaldenberg faced with its Natuurvlees (Natural Meat) concept. The result is a skin pack containing 75% less plastic, which is automatically packed, weighed, registered and provided with a label that varies in height per package.
If you, as a meat processing company, introduce a new concept Natuurvlees, with Beter Leven quality mark two stars, then a sustainable product presentation should go with it. "You can't use regular plastic packaging for meat that is tasty, sustainable and animal-friendly," says Dirk Kaldenberg. "Besides, the plastic soup is already big enough." At Slagerijen Kaldenberg in Vuren, they chose to provide the Natuurvlees with a skin pack. A plate of black cardboard that shows off the geometry of the meat, covered with a thin layer of recyclable plastic. And around it a label that tells the story. The process seems simple. However, this project required more effort.
The start
Dirk Kaldenberg explains how the selection and realization process of the new packaging method went. "When we opted for a skin pack, we started looking for a machine that could transform paper into a kind of tray and then apply a skin foil to this tray. Working with paper is really different from working with plastic," Dirk emphasizes. "A plastic tray is dimensionally stable, while paper changes as a result of the moist environment and temperature. Because we keep an eye on market developments and visit trade fairs, we were able to find the right machine: the Multivac packaging machine. Then we had to decide how we wanted to organize the weighing, registration and labeling process. I contacted Mischa Schmitz from Espera Netherlands, our supplier of weighing and labeling equipment."