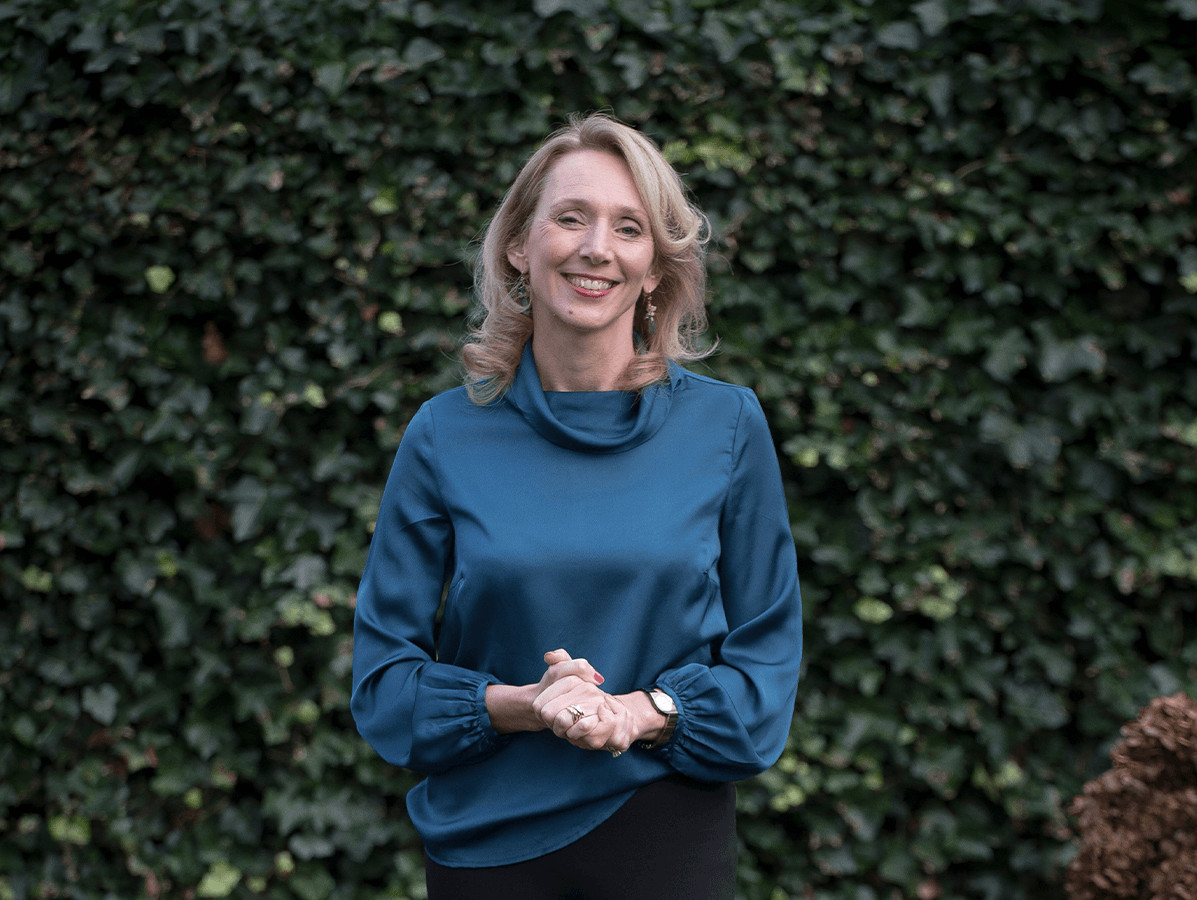 Unilever's Foods Innovation Centre in Wageningen 'Hive', opened its doors at the end of 2019. As Hive strives for openness and transparency, the idea was to host many stakeholders and interested parties from the start, but then, covid. Unilever top woman Hanneke Faber opened a 'Hive Deep Dive' for journalists on 28 February. 'You are actually the first ones we are welcoming'.
'Digital modelling makes us more flexible in overcoming difficulties'

Whoever enters the 'Hive' for the first time walks around with their mouth open from surprise and amazement and with a stiff neck from looking up. The building, constructed largely of wood and glass, oozes sustainable progress. Unilever's Foods Innovation Centre in Wageningen is a cathedral for plant-based food. Not a cathedral where mere words are circulated, but one where answers to the food questions of the next hundred years are worked on with dedication. Yes, of course the concern uses grand words. Unilever wants to be a 'force for good'. But you can certainly say that when you invest a billion euros in the development of plant-based food.
Heart of the business
We have often heard Hanneke Faber, president global foods & refreshment at Unilever, say. "Unilever is not a charity!" The fact that plant-based food is at the heart of Unilever's business strategy means that much is expected of it. "It works! Plant-based is growing at 6 per cent annually, we are improving margins, we are determined to surpass the competition." To make that happen, there is a lot of innovation going on in Wageningen, where approximately 500 food scientists walk around in Hive, 500 Gyro Gearlooses, looking for plant-based products with the right taste, texture, smell, colour and mouth feel. And that is necessary, says Faber, because food products are not in the best of shape at the moment. "Of course, food is fun, food is sexy, but we also have to deal with problems. There is a lot of hunger on one hand, there is overweight and obesity on the other. Fifty per cent of emissions are caused by animal food, especially beef, and then there's waste..." So there is work to be done.
No silver bullet
For those who think that this means that the 500 Gyro Gearlooses are all looking for the golden formula, Carla Hilhorst, executive vice president R&D Foods & Refreshment at Unilever, has a discouraging announcement. "There is no such thing as 'the silver bullet'. The magic is always in the combination of different things. We are always busy discovering yet another magical recipe." The well-known obvious factor here is that taste is success factor one, two and three. And that the first requirement for success is a fundamental consumer drive. "You have to know very well what consumer problem you are solving. Consumer insights are very important: every opportunity to improve an inadequate diet is one. That is why we are very attached to co-creation with consumers. In the kitchen together. Working together. Engaging in dialogue." This also provides the opportunity to tap into established patterns of behaviour.