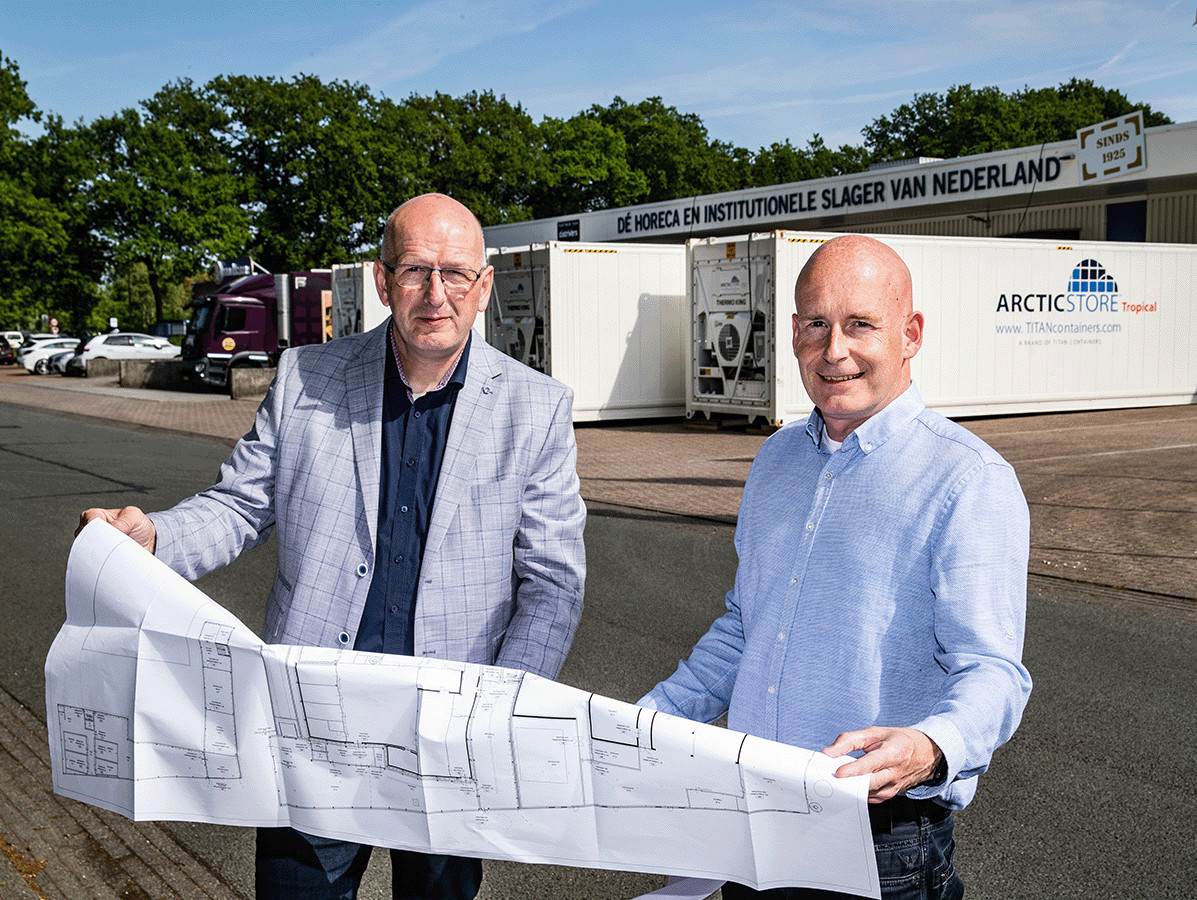 How do you guarantee quality, continuity and service in times of scarcity of raw materials and personnel? How do you incorporate sustainability into this process? And how do you achieve growth? Van der Zee opted for centralisation, construction innovation and working smarter.
Each project is unique. Also at Van der Zee it is custom-made'.
Traditional butcher's shop since 1925, Van der Zee has worked from four production locations. Due to sustainability, scarcity in craftsmanship and a desire for growth, the company opted for centralisation at two locations: a head office with production location in Emmen and a catering distribution centre with production location in Twello. These locations will be renovated in terms of construction and sustainability, with the focus on the future.
Great plans
"We want to supply all customers from one location, Twello. Here we will store a larger stock of meat. Meat is scarce and we want to make sure we can deliver good quality. That means bringing in more ourselves, and we need space for this," explains managing director Arend Jan Pothof. As the son and grandson of a butcher and having worked for Van der Zee for 13 years, he knows better than anyone how important good quality meat is. The company supplies meat to Hanos butchers in the Netherlands and Belgium and values craftsmanship, customisation and service. This centralisation will result in fewer transport movements and therefore less CO2 emissions, amongst other things.
Arend Jan continues: "In Emmen we have our sausage-making facility. We will merge this with the kitchen for our second branch, Distrivers, which supplies food and drink to hospitals and care institutions. This is more efficient and more sustainable, because the merger means we can use the kitchen 24 hours a day: at night for the sausage factory, and during the day for Distrivers. This also enables us to offer more choice to cookery students (ROC Emmen) and train them to be good cooks. Thus, we contribute to a larger share of qualified newcomers on the labour market."