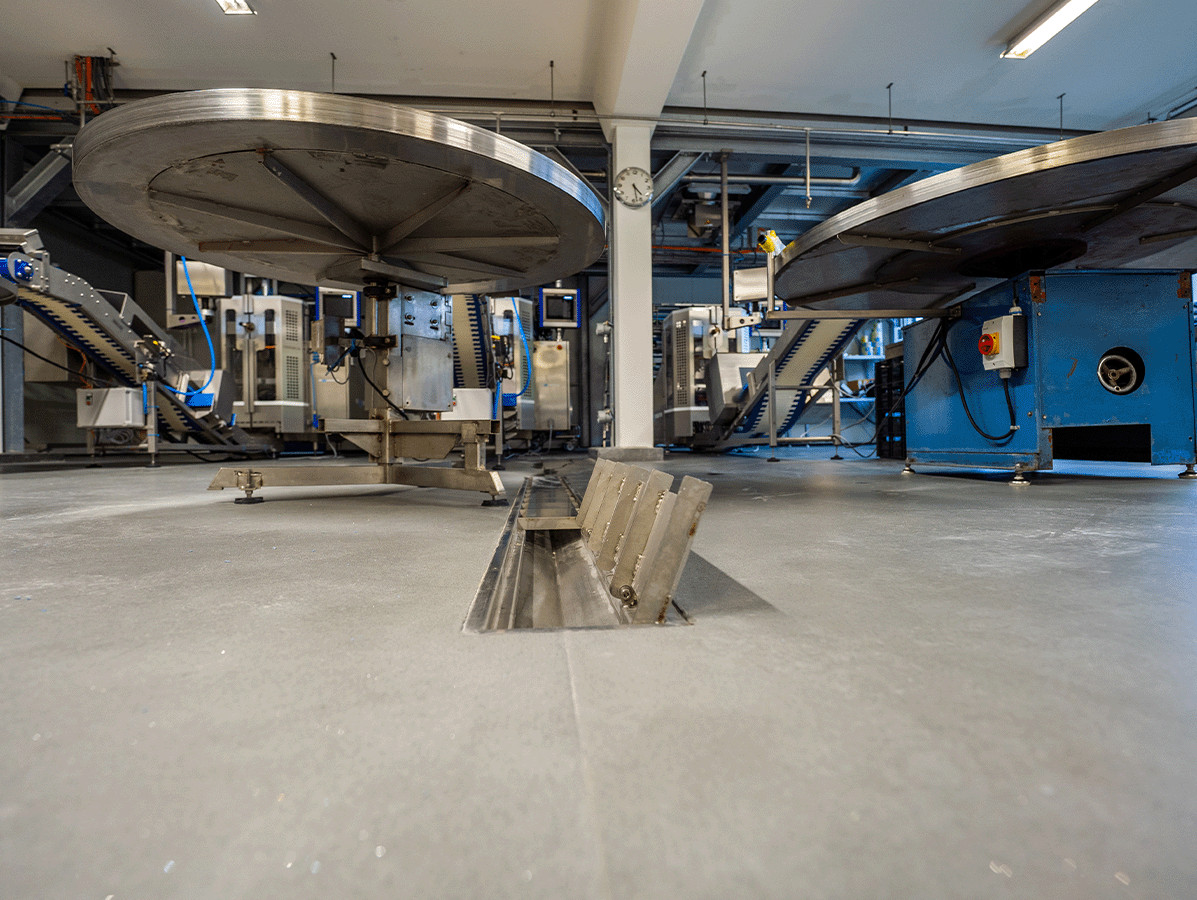 The challenge
"The installation of the floor was a challenge because it was a renovation within an existing building. In a new building, you determine the slope, the gutters and the connection to drains and grates in advance in consultation with the client, but now we had to adjust the slope in the existing floor. That meant precise milling and locally applying a thin concrete floor. A method that required extra preparation and attention during the process. In the end, we succeeded in installing the new channels and milling the correct contours in the existing concrete floor. After that, a concrete floor with a slope was applied that connects to the new gutters. After a few days of drying, we applied the Ucrete floor."
This all worked out in a short period of time, because of the intensive cooperation with Tebben Kaas and because the implementation team was involved before and during the project "The Ucrete application day is always an important one," Pietjan explains, "It is a fantastic product; it requires a well-trained team that knows exactly what needs to be done. You can only do it right once!"
Positive impact
"I was sceptical because of a previous experience with another flooring company, but from day one DRT showed a professional approach," says Francois. "There was control, the work was super neat and clean, the planning was perfect." He adds firmly: "That was necessary, because we had to plan a production stop, ask our customers for a forecast and run double weeks. That demands a lot from the organisation and the employees. Now the floor has to last 30 to 40 years. Our problem has been solved brilliantly, we are extremely satisfied.
"We did it together in a very enjoyable way," Pietjan concludes.
www.tebbenkaas.nl
www.drttechnischevloeren.nl
Photos: ©Bert Jansen Fotopersburo