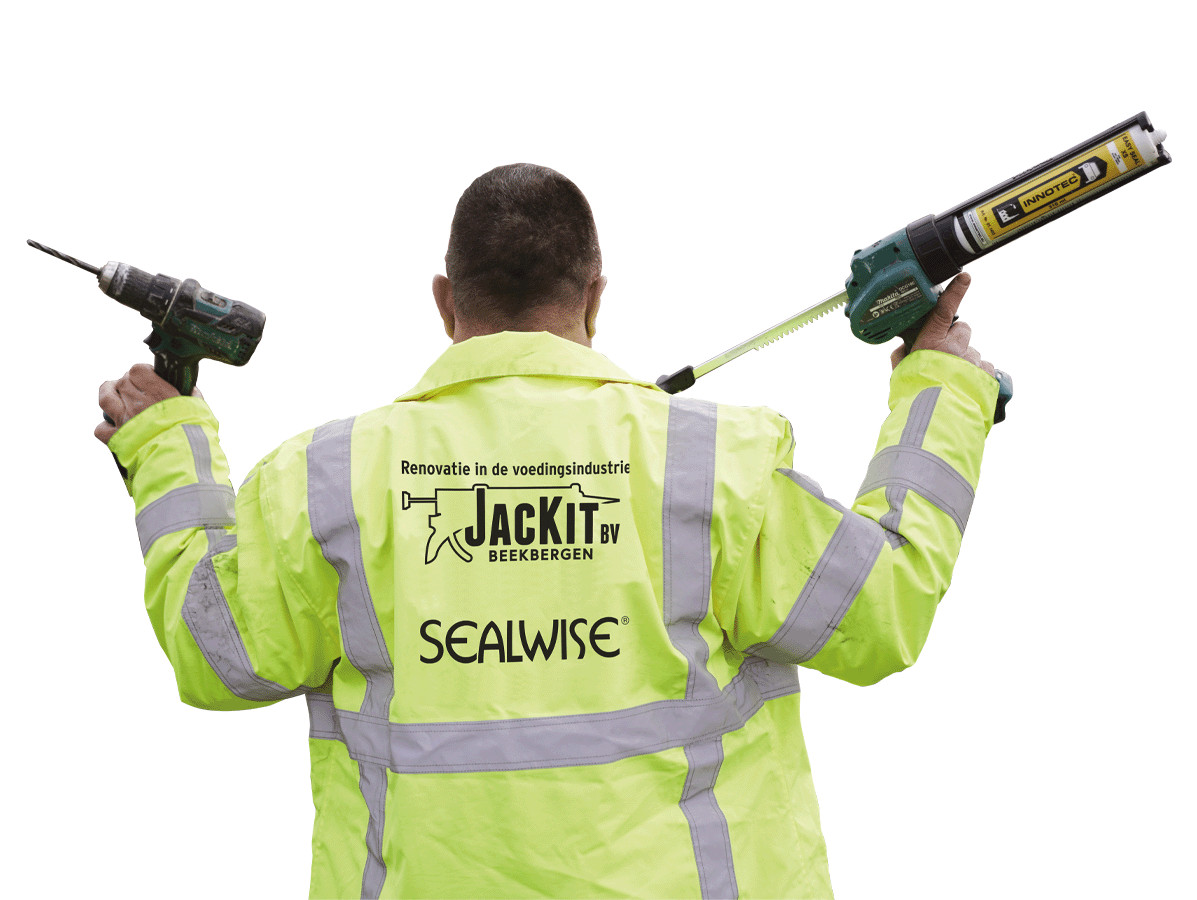 When you drink apple juice, it should only be the apple that you taste. It is exactly that pure taste that the people behind the Flevosap brand are working for every day; in their own orchards in Biddinghuizen and at the production site. Just like the juices, the production location must remain at the best level. This is why the building was recently the subject of a renovation.
The family business Flevosap now exists for 60 years and has been producing juices since 1992. "We started out in the fruit trade. Recently, we said farewell to this business in order to fully concentrate on the fruit juices that are supplied to supermarkets, the hotel and catering industry. This has transformed us from an agricultural company into an industrial processor," says director Wyno Vermeulen.
The past few years have been characterised by growth. Barn after barn was built in order to steer it in the right direction. Naturally, everything has to be right to keep the juice pure and the hygiene up to scratch and to meet various requirements. "Bacteria and mould must not be given a chance. Because the premises had aged a bit, with cracks and loosening sealant in the seams, cleaning became more difficult and a renovation was needed."
Panels
No sooner said than done. Ceilings and walls in all three production areas were covered with new panels. These are Sealwise WCB panels. This circular product consists of recycled UPVC that is recyclable and it is waterproof, antiviral and antibacterial. This makes it ideal for use in the food industry. "The panels reduce the risk of contamination and have the highest possible fire rating for plastic, viz: Bs1d0. This is important, because the requirements for this are becoming higher and higher. Moreover, they last a lifetime," says Ernest Conradi, general manager of Sealwise Nederland in Waalwijk. Even if a dent or hole is made, the antibacterial effect remains intact, he says.
Responsible for the work at Flevosap is Jack Pluim from Jackit in Beekbergen. He carries out both renovation and new construction projects in the food industry and the diverse work that goes with it. "At Flevosap, for example, we expanded a production area with stainless steel plates and installed new doors," he says. Jack also likes to work together. For example, the Ruys Group is still planning to lay new floors at the fruit juice supplier. Jack: " We are talking about a total renovation. But with one contact person. That saves time and money."