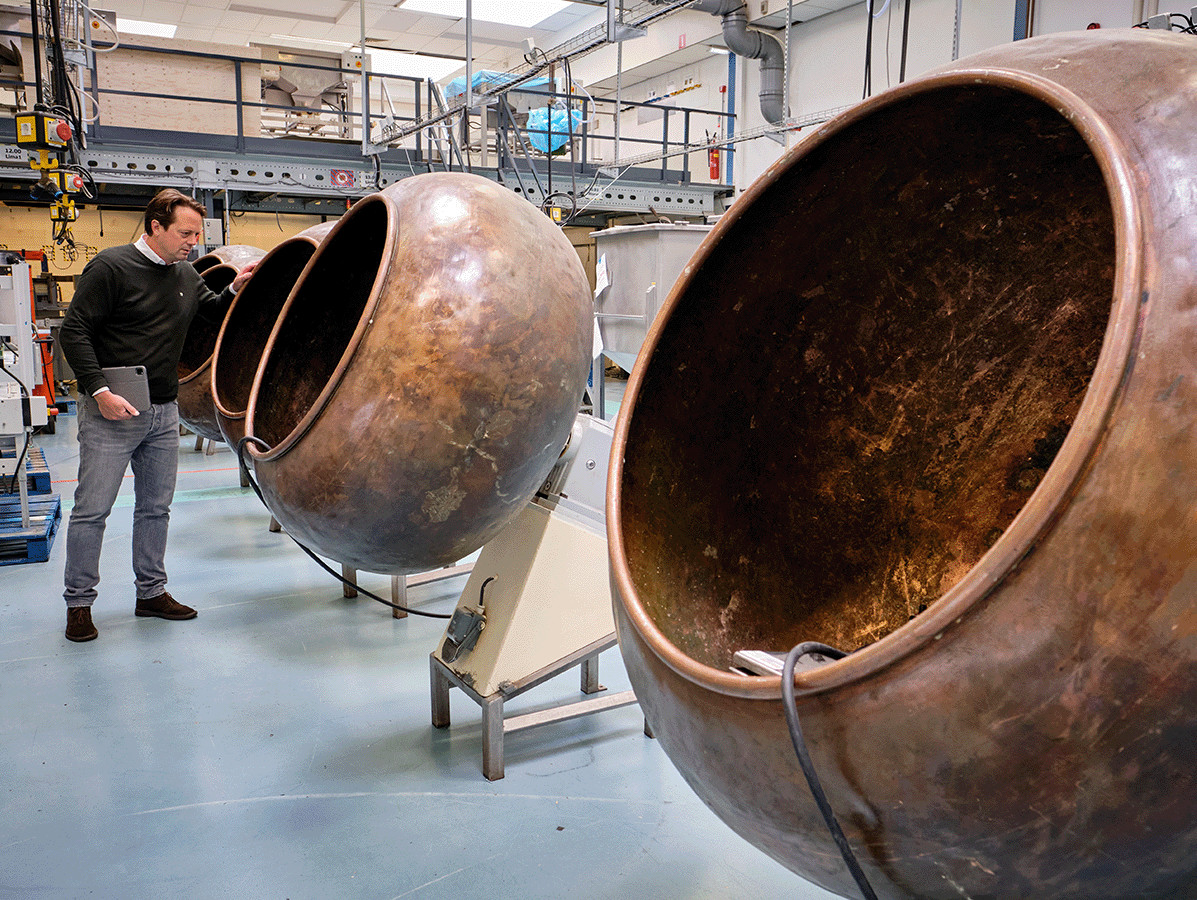 Machines that would end up in the shredder or in storage after a renovation or new construction can often still be of excellent use elsewhere. Through online auctions, a lot of equipment finds a second life. And that brings plenty of benefits to both seller and buyer.
'Start-ups and scale-ups often innovate with second-hand equipment'

From flytraps to stainless steel tanks and from wheelbarrows to entire production lines, all equipment from the food industry can be auctioned. Troostwijk Auctions organises around 350 auctions in the industry each year, with over 87,000 lots (objects) going up for auction. "Sometimes this involves entire dismantled assets, for example in the case of mergers or relocations. Soon we will also start organising joint auctions with a few machines from different companies in the same segment, such as bakery, vegetables, meat/fish, drinks, or bulk/solids," says Caspar Lampe, responsible for sales in the food, pharma and chemicals sectors at Troostwijk Auctions. The company was established around ninety years ago. Like BVA Auctions, which focuses on consumer auctions, it is part of the TBAuctions holding company, which has become Europe's largest business-to-business auction house with a global reach.
Second-hand equipment
As a consumer, Lampe knows better than anyone how fast developments in the industry move. Since his ten-year-old daughter decided to become a vegetarian last year, the family has been eating a lot of meat substitutes. Lampe: "Those products are usually produced by start-ups and scale-ups, which very often innovate with the help of second-hand equipment. So there is a lot of demand for used machines in that area. But the demand for equipment from our country is also high outside the Netherlands. People often think that equipment that is no longer current here has no value, but in Eastern Europe or North Africa - where processes are usually not yet automated - there is generally a second life possible for such a machine."
Benefits
Auctioning assets therefore pays off enormously, Lampe observes: " Generally, expectations are exceeded. Sometimes equipment even goes for the new value. And all buyers must pay within five days - the seller is guaranteed to receive his money quickly." In addition to the financial returns, auctioning via Troostwijk Auctions also provides other interesting benefits. Lampe explains: "Equipment does not have to be stored; if we are called in promptly, it can even be transported to its new owner after dismantling. From a sustainability point of view, auctioning is also more favourable than having to send stuff to the shredder. Sustainability is an important pillar for more and more food companies, and in the case of large companies, ESG criteria are linked to remuneration structures - so it is financially attractive again. Moreover, auctioning is a transparent way of doing business for both seller and buyer. You know the party you are doing business with. We also take care of the dismantling and possible transport. For the buyer, it is very beneficial that equipment is immediately available. This is in contrast to the long waiting periods we encounter nowadays for new machines.