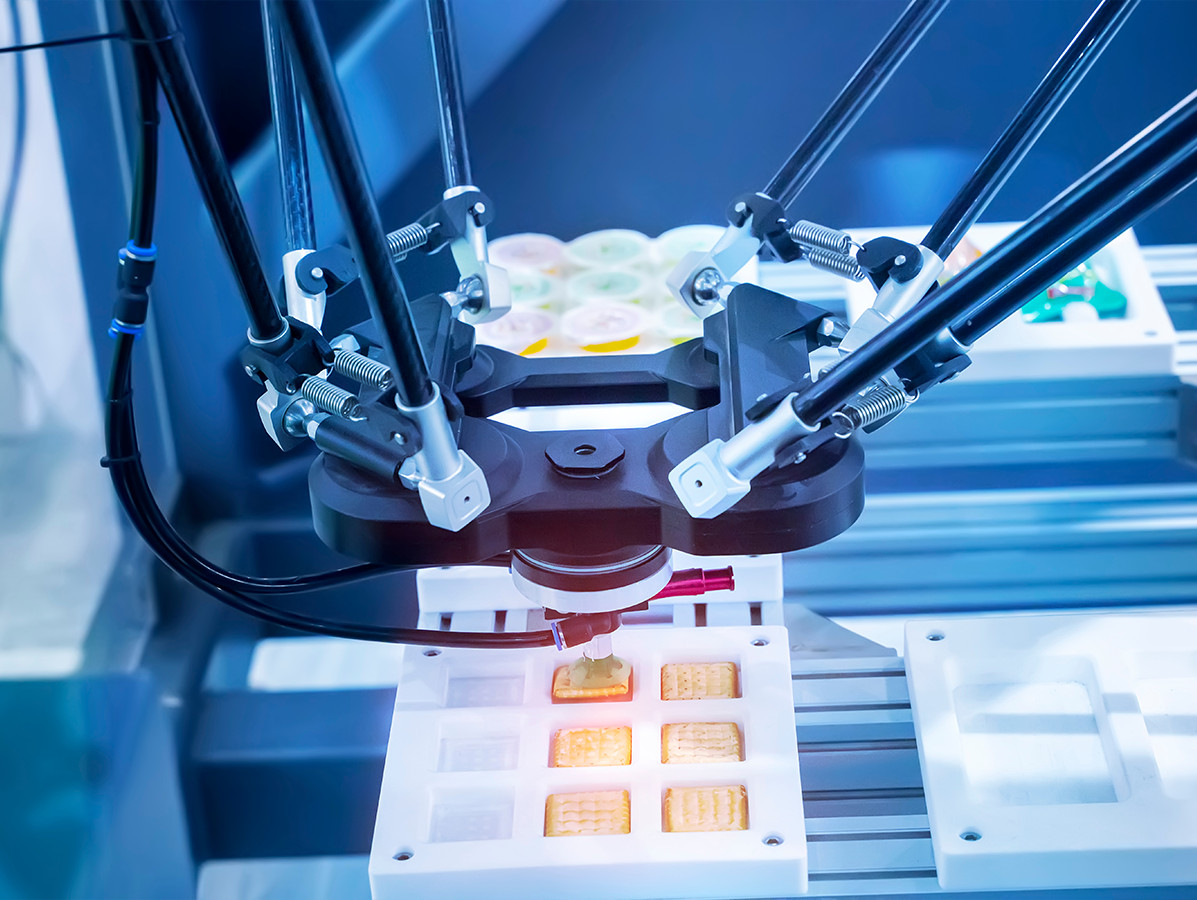 Inhibiting factors
An inhibiting factor on the implementation of new technologies is not only the costs and unknown returns. "The consumer perception on technology and industrial process lines doesn't really cooperate either, because of the link they make with 'overprocessed foods'," says Martijntje.
Joost: "The food industry is right to ask itself: do we really have to go down that road? That's why it's important that companies can also show consumers that the technology has clear positive consequences, that a Smart Factory leads to less use of raw materials, energy and water, to less wastage due to quality loss, for example, and therefore to less food being wasted."
Another focus that Joost and Martijntje mention is the production floor: after all, that is where the technology is implemented and used. "We have to prevent operators from seeing new technologies as a threat," explains Martijntje. "On the contrary, it should support their work. The use of more advanced technology may require different skills from operators. It's important that this is included in training and education. And last-but-not-least; there is a need to look at possible new investment models: which costs and investments are for the plant and which for the equipment supplier or service."
Public Private Partnerships
Specifically, what needs to be done to accelerate the transition to the Smart Factory? Joost: "The starting point is the state-of-the-art of the various technologies. We have a good overview of this. Along with the food industry, we now want to start working on the further development and uptake of these technologies; both with food products and with technology and service providers." In February (2021), the public-private partnership (PPP) Future Sensors & Digital Twins will start. Martijntje is closely involved in this: " Within this, we will realize three demonstrations. One of them will take place in the tropical fruit chain and will focus on advanced data analysis. The second in the meat sector, where we focus on measuring meat quality. In the third demonstration, non-destructive measurements are taken on tomatoes linked to quality."
For the PPPs starting in 2022, new ideas will be submitted this spring. Joost: "One of them focuses on Smart Cleaning and another on non-destructive measurements in the food industry. It's about both advanced data analysis and sensors integrated inline that provide information on whether it's time for cleaning, for example. We warmly invite both food and cleaning companies to check out the call for partners and engage with us about this!"
www.wur.nl/callforpartners
www.oneplanetresearch.nl
Photo Smart Factory: ©Travelpixs/SHUTTERSTOCK, photo 3d-printer: © asharkyu/ SHUTTERSTOCK