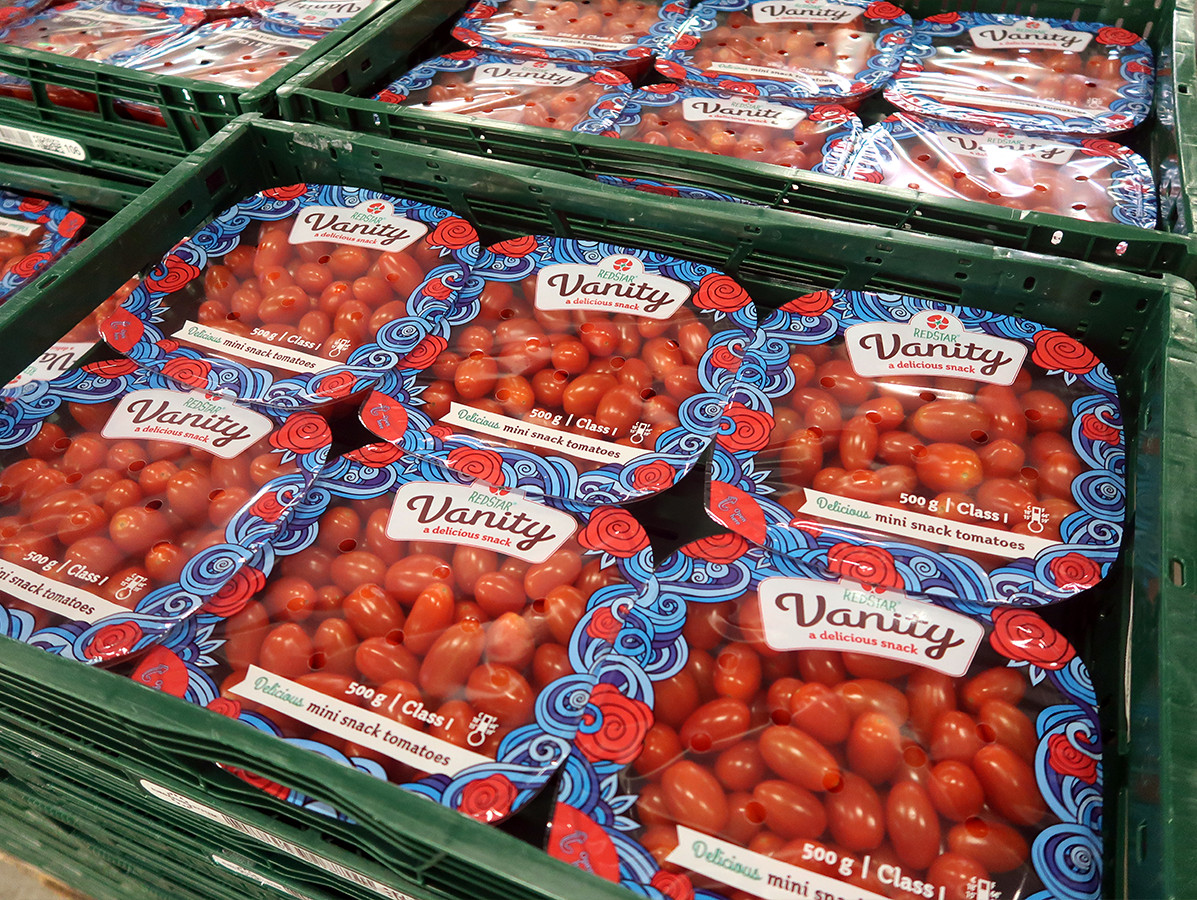 Tomato specialist RedStar has succeeded in further reducing the amount of plastic used for supermarket packaging. By expanding a special production line, even more tomatoes can now be packed: in thin plastic trays instead of the thicker buckets. This means 40% less plastic is used.
For the plastic trays with the so-called Topseal film, the company uses 100% recycled plastic that is 100% recyclable again after use. "We pack about 150 tons of tomatoes every day," says general manager Henri Lambriex. "In the supermarket, customers are more often making a conscious choice for environmentally friendly packaging. The fact that our tomatoes are more visible because of the foil works to our advantage.
We grow flavorful tomatoes, and that difference is easy to see. And to taste, of course!"
Together with packaging specialist Sismatec, dealer of the Proseal machines, and machine builder Koppert Machines, Redstar developed a flexible line that can efficiently produce different sizes and shapes of packaging, from 250 grams to 1 kilo. "With the topseal packaging line, this also makes it easier to adapt the appearance of the packaging to the customer's requirements."