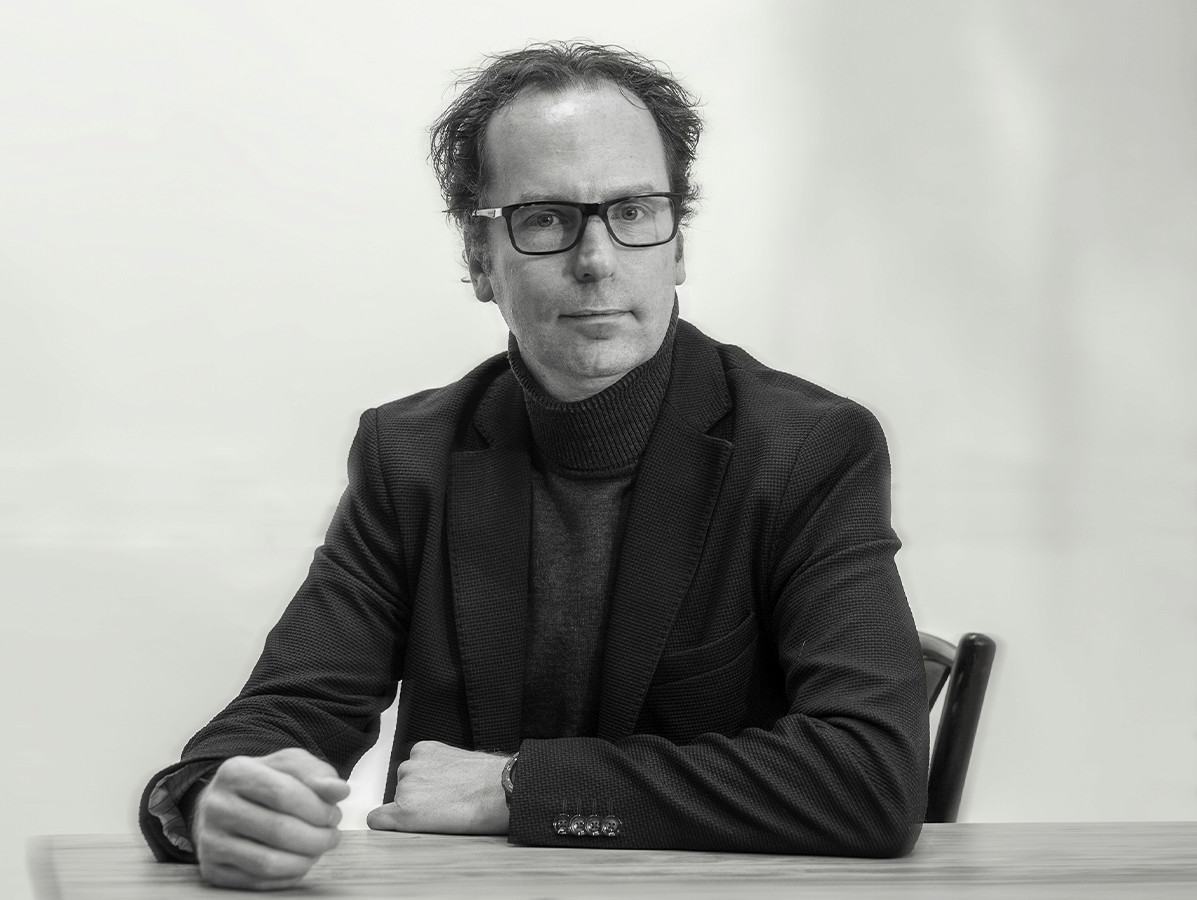 Cordy Volkers (©Negin Zendegani)
Customer experience
In addition to the focus on sustainability, the architect also sees an increase in the attention paid to customer experience, also in and around the building. "For example, a bakery company wanted to be able to take customers into the production process in their new facility and offer them the opportunity to make and taste new products and product compositions directly," Cordy recalls. "The office with Experience Centre was given a central position in the design, providing a good view of the processes in the bakery from there. It is constructed entirely of wood and has been given an internal oasis that functions as the green lung of the building. In front of the entrance, an ecological garden designed as arable land was created. Incidentally, we cannot fulfil all the wishes of clients or local residents. Nature-inclusive and biobased building is easy to fit into an office environment, but sometimes it clashes with the food safety requirements in a food factory. Food safety always comes first.
Food safety
"That's another reason why I started working with Sealwise," says Jack. " You see, as long as it's in one piece you can't say much about ordinary PVC. But in daily practice there are always scratches on the walls. Dirt can accumulate there. Scientific tests show that viruses and bacteria have no chance at all on Sealwise WCB thanks to the closed cell technology used to make the panels. A method is also applied to the top layer that prevents and eliminates any form of virus and bacteria growth."
'You never know what you're going to find when you're renovating'
Hendrik: "When it comes to hygiene, food safety and anti-slip, every industry has its own specific points of attention. That is why we want to know as much as possible in advance about the processes that take place in the factory. In the meat industry, a factory floor has to be resistant to corrosive substances such as blood and fatty acids. Fish processing involves salt solutions, a lot of water and ice; fruit and vegetable processing can release aggressive juices; and bread and pastry production involves large temperature changes due to ovens and refrigeration. In all sectors, we often see intensive traffic of forklift trucks, pallet trucks and, increasingly, augmented guided vehicles (AGVs). A wear-resistant and strong industrial floor is then indispensable."
"Don't forget the bumpers and wall protection!" responds Jack. "Recently, we installed almost 700 metres of protective edge at Totaalvers in Spijkenisse. This was in addition to the many metres of Ruys stainless steel buffer strips that have been installed there. For optimum wall protection, we even opted for double protection: one at a height of 30 cm and one at 60 cm, to prevent damage to the walls."
Hendrik laughs: "That's right, it has to be foolproof. Employees on forklift trucks don't drive around carefully and with a sense of security. They are too busy speeding up. Where necessary, we therefore connect our impact strips to the structural floor with dowels or anchors. To create an even more solid effect, we pour a special concrete mortar into the construction."
Both Hendrik and Cordy emphasise the importance of sloping floors and placing drains in the right places so that a floor remains puddle-free. "We therefore spend a lot of time in the design phase on the detailing and also, for example, on determining the locations for drains," says Cordy.
Hendrik: "I have noticed that people sometimes underestimate the importance of slope. Or that they think it makes the floor very uneven, when in fact it only involves a few centimetres over a large area. Thanks to more than 45 years of experience, we are able to realise a puddle-free floor with only a 1% slope. Last year we had a client who insisted on no slope in one of his halls. That's because water never comes in there', he said. After a few months, it turned out that he had a problem with water that didn't disappear. Even though it was not our fault, I still felt bad about it. Especially because I allowed myself to be influenced into installing a floor without a slope.
Cordy: "It also contributes to hygiene if you ensure that the 'dirty boys and girls from the TD' have to be on the production floor as little as possible. Therefore, especially in new buildings, we provide a walkable ceiling in the design. This ensures that all cables and pipelines are above the ceiling and that the technical staff can access the installations easily and safely.
Occupational safety
A rough floor with anti-slip, or a smooth floor that is easier to clean?
Hendrik: "Yes, these two requirements are sometimes at odds with each other. People's safety is always paramount. If someone slips and breaks an arm, or a pallet truck slides forward one meter, it costs a lot more than the cleaning that takes a little longer. In reality, it appears that 'bactericidal' and 'clean' are two very different things. The lab may say that the room is bacteria-free after testing, but I can still see a floor that is filthy, for example because the foam is not rinsed away properly after cleaning. The floor also loses some of its anti-slip, as a result. The other day I pointed this out to a client, and they really started scrubbing and cleaning. 'Gosh, the floor is much more red than we thought!' he responded."
Before buying a new floor, Hendrik always advises customers to have a look at one of his colleagues' floors, or to ask for their experience, "to see the difference between a floor from us and one from another supplier", he explains. "We can all deliver something beautiful, but it's much more interesting to know what a building or floor looks like after five years of intensive use. One common mistake is that producers often think their staff are cleaner and more careful with forklifts and pallet trucks than their neighbours."
One thing that food producers are not yet seeing much of among their colleagues is jointless dilatation; an innovation that the Ruys Group has only recently brought to the market. "When you connect two buildings, there has to be a bit of space between them; concrete shrinks and expands," he explains. "Now we have developed a material that allows us to make smooth floor transitions, suitable for both horizontal action in terms of shrinkage and expansion, and vertical action in terms of load capacity."