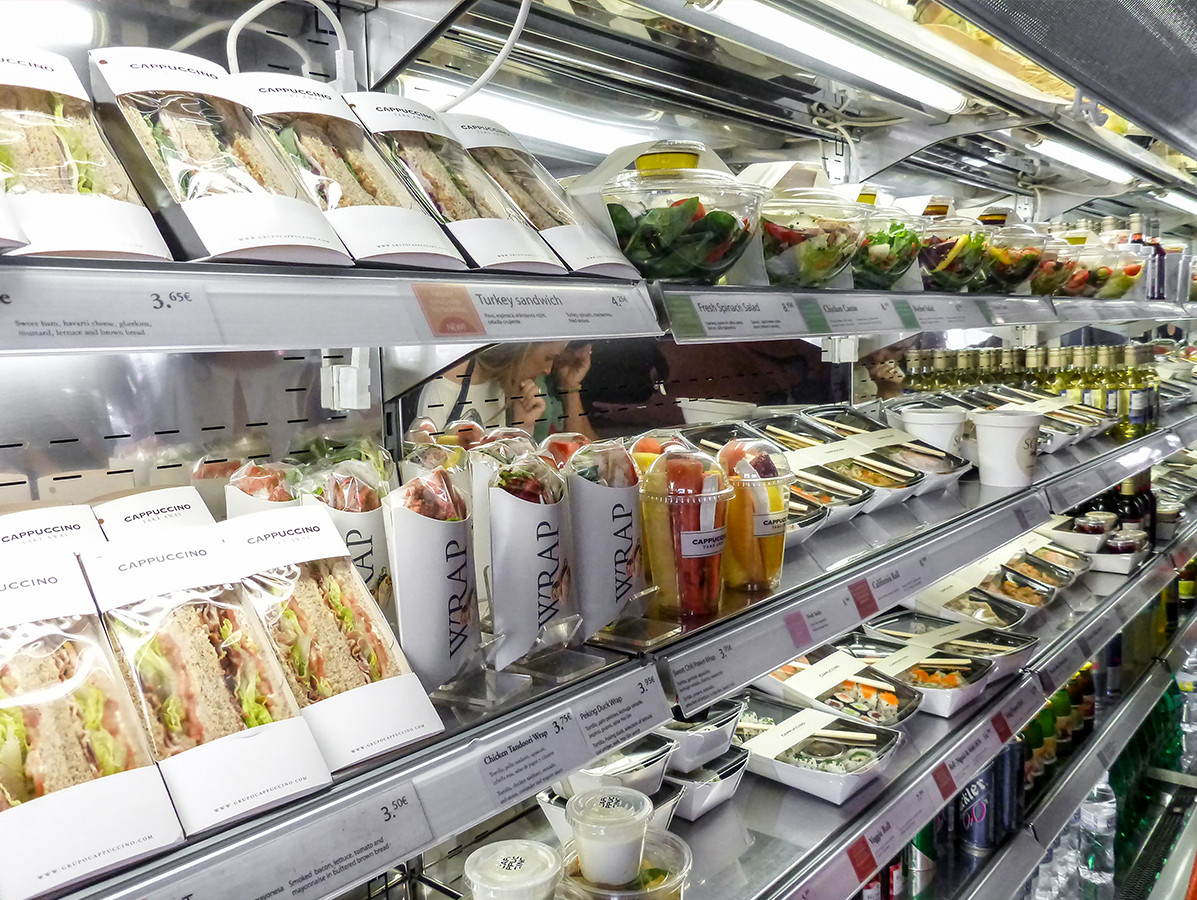 The quest for sustainable food packages is complex and can only succeed with an integrated approach. And although the use of plastic packages is increasingly questioned, it is often still the best option to keep many foods fresh and safe.
Within the public-private research project 'Wrap it or waste it', various product, packaging and recycling experts of Wageningen University & Research join forces to find a new sustainable equilibrium for food packing and packages. The aim is to redefine the functions that new sustainable packages have to comply to.
This redefinition is imperative. The urgent need to reduce the use of plastics is conveyed by a widening coalition of stakeholders. Also the food industry and their associations aim to reduce the amounts of plastic packages and hence mitigate greenhouse gas emissions and plastic soup formation. For example, the Dutch retailers (CBL) aim to slash packaging materials with 20% in 2025. Additionally the remaining packaging materials should contain 50% recycled content. Also the Dutch federation of food industries (FNLI) focusses on making packages more sustainable, collecting more packaging waste and recycling it. Conversely, several NGO's such as the plastic soup foundation, Natuur & Milieu and zero waste movements favour more radical approaches and demand the abolishment of single-use plastic packages and the introduction of packages made from more sustainable materials and reusable packages. However, this can only be performed successfully when the essential functions of food packages are respected.
A new packaging equilibrium
The six basic functions of food packaging are: 1. Containment, 2. Convey information, 3. Protection, 4. Assure food safety, 5. Offer convenience and 6. Marketing. A proper design aims to create an optimal balance between those six functions and three constraints (costs, logistical and legal requirements). The balance between these six functions is delicate. An ill-conceived, radical change in design can result in a large financial loss and large environmental impacts. These environmental impacts do not only relate to the packaging material itself, but to the whole packaged product, which also encompasses production, warehousing, transport and food losses & wastes. Sustainable food packages, therefore, relate to so much more than just abolishing plastics, enhancing recyclability and introducing reusable packages. Since, recyclability is increasingly demanded additionally, this is added as a seventh function to the packaging design equilibrium.
Wrap it or waste it
One of the objectives of the public private research project 'wrap it or waste it' of Wageningen University & Research is to redefine the balance between the functions a sustainable packaging concept has to comply to. The detailed knowledge of the experts on product physiology, packaging technologies and recycling technologies render a bespoke advise for a new balance between these functions. So, what are the options to make food packages more sustainable, recyclable or even circular recyclable?