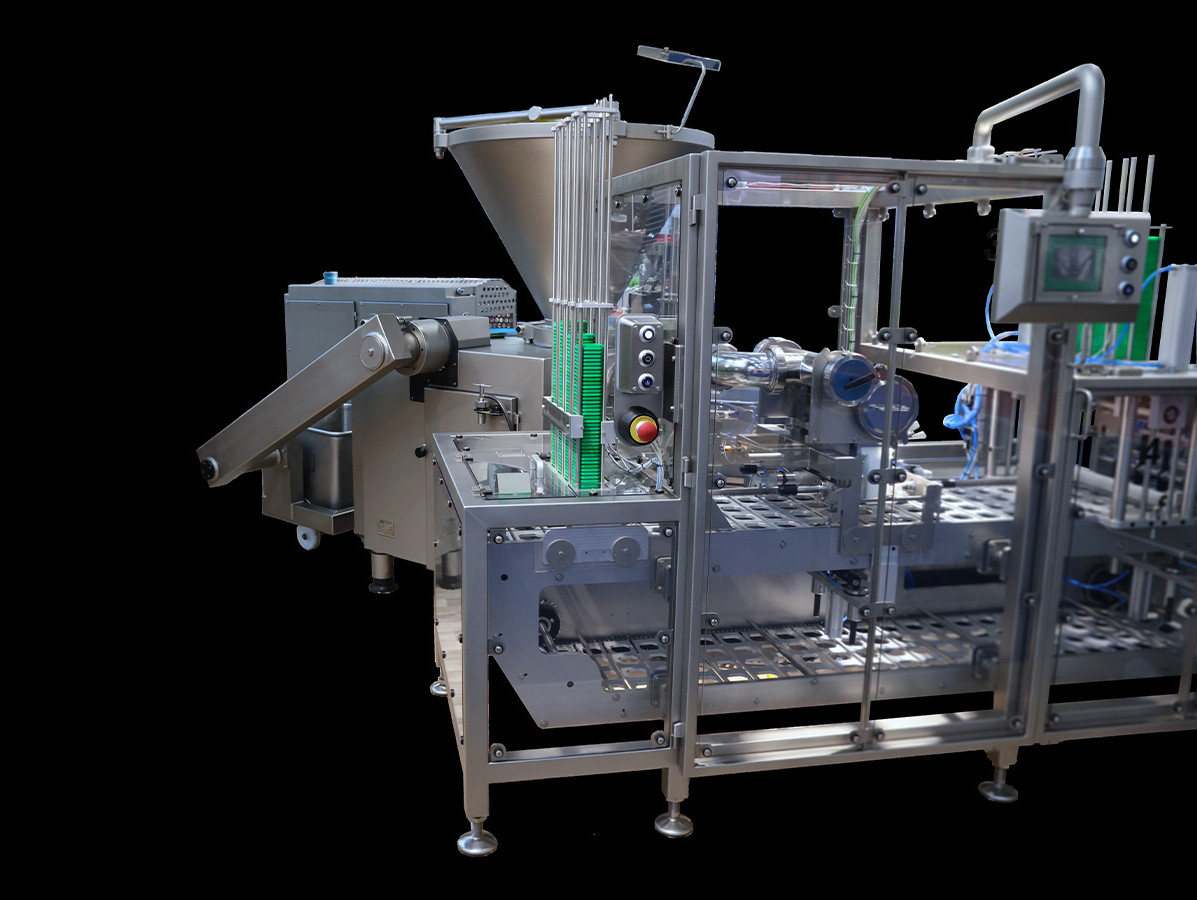 So what are important things that go wrong in practice?
1. The underestimation of the machine builder
The machine has been built this way for years and the machine builder is not aware of complaints from the market. A contamination occurs visibly only when a certain bacteria is present, can grow and cannot be completely removed. Never a problem before - nor with other customers, only with this customer. The case is then not dealt with seriously.
A typical example we encountered some time ago was a stuffer; a meat pump from a well-known manufacturer. The pump is cleaned manually. The shaft seal consisted of a double lip seal. As the operator went in with his hand and a cloth to clean the shaft, he damaged the front lip. As a result, the cloth was partially squeezed into the space behind the first lip. The pump is then sprayed out, but obviously could not take all the dirt with it behind the first lip. Over time, a pathogen grew here, infecting the sausages. The design was modified at this meat processor. A few years later, we came across the same type of meat pump at another meat processor. There, the design had not yet been modified. This is obviously irresponsible of this manufacturer.
2. Failure to find the cause of a contamination
It also happens that the quality department sees an anomaly and starts an RCA. It finds occasional contamination, but not the cause yet. After three to six weeks, the problem simply disappears - and the books are closed. The fact that a leaking seal in a pump or a valve was the cause, and over time it stopped working, and was replaced in the workshop, is not communicated.
This is basically a design fault, as the machinery directive (CE) states that for equipment in the food industry, non-cleanable parts must be hermetically sealed so that no dirt can accumulate in them. This then also applies to failing seals. And NEN-EN 1672-2 prescribes a risk analysis. In case of failure, leakage must be immediately visible so that an operator can intervene in time - and not only after three to six weeks.
In both cases, it is important that a service or maintenance engineer is trained to involve the quality department if a component looks dirty or smells. The quality department can then take a sample and deploy aerobic and anaerobic to investigate whether there is a micro-organism in it.
Prevention is better than cure
EHEDG's design requirements and EN-1672-2 were issued for a reason. They are based on practical experience. It is good if both the quality and technical departments at a food manufacturer, as well as the machine builder, are aware of them. This prevents a lot of unnecessary post-contamination.
Courses on hygienic design:
Zoning and Building; listeria-free production 13 and 14 December 2022
Hygienic Design; in-depth 15, 16 and 22 December 2022
Hygienic engineering - Dry processes 20 December 2022
CIP - Innovative cleaning techniques 17 and 18 April 2023

burggraaf.cc