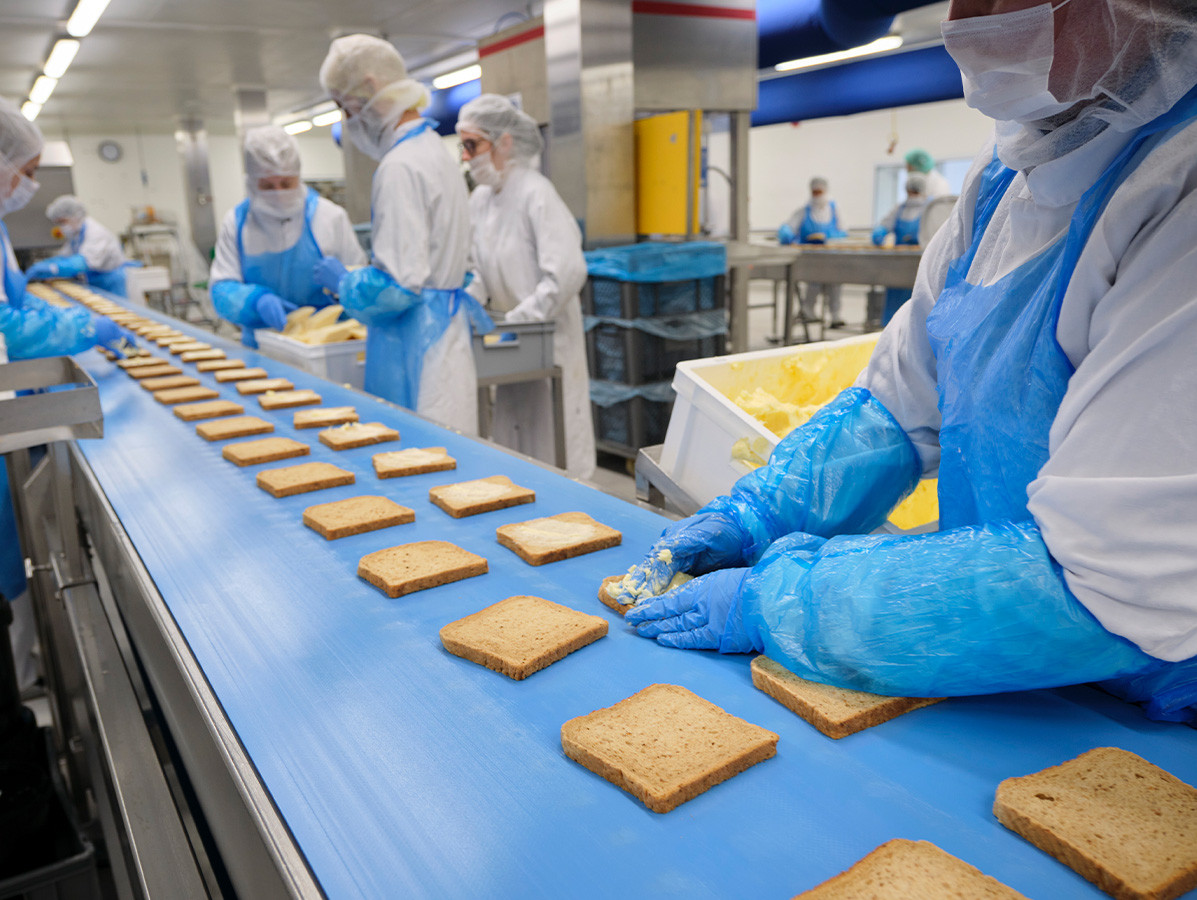 If you have been promising your customers for 20 years that you make the tastiest sandwiches, you have great confidence in the safety and hygiene of the production process. Yet there is always room for improvement by learning about new technologies. Qizini discovered the power of Simpeldesinfecteren.
'Together you play the game of technique, planning and consultation'
Qizini makes delicious sandwiches. This 'friendly food company' specialises in sandwiches, wraps and paninis; products it produces in its factories in Losser and Alphen aan den Rijn. In Losser, these are delights for retail, while the factory in Alphen aan den Rijn focuses mainly on the airline industry. Here, for instance, the lunch boxes for the business class of the best-known Dutch airline roll off the conveyor belt.
The importance of hygiene
Good hygiene is a must in a food company like Qizini. The quality of food products must not be compromised under any circumstances. "If hygiene is not under control, misery and reputational damage can occur. You want to prevent that at all times," stresses Walther de Haan, who, as operational manager, manages the Alphen aan den Rijn plant. Cleaning was in good order at the plant, but when Walther heard about a new approach to disinfection during a visit to the Losser plant, he was interested to listen in. Although cleaning was also good in Losser, there were some hard-to-reach spots, such as in the high-care packaging machine, that the existing 'wet' disinfection method did not hit 100%. Walther continues, "One Sunday, the company Simpeldesinfecteren conducted a test with their Nocotech system. First, bacterial levels increased as the biofilm built up over the years was broken down. Then the decrease started to almost zero. With the conclusion: better disinfection than before. This is what I wanted for the Alphen plant too."