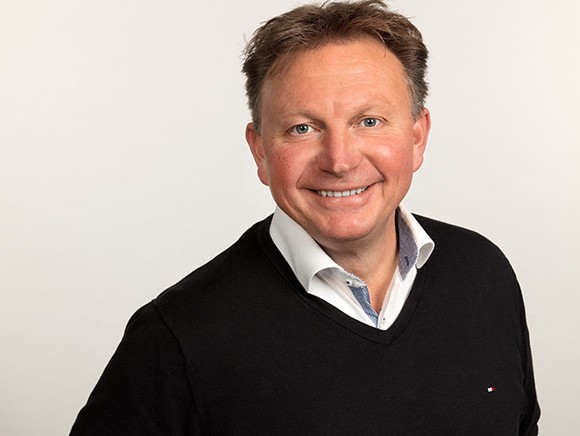 The management team: Tim Hage – Managing Director
I set up the management team with great care, avoiding to choose for 'yes-men'. Mart de Koning, John van Balen and Christiaan van Duijnen are great in their fields, all three of them. With them, you can win every war because in all situations they keep MULTIVAC's long-term interests in mind.
It feels great that we can really speak of a 'team' that is committed to each other unconditionally and always supports each other. We are very dynamic and immediately make decisions once a subject has been thoroughly discussed. I am aware that to some staff this may seem a little fast!
Of course there is some substantial debate behind closed doors, and there may be various differences of opinion, but I like that. In those cases, too, fair play and serving MULTIVAC's interests in the long term always decide the outcome. Everyone in the MT knows that it is always about the performance toward the client.
This MT is an important foundation that has brought us where we are now in the preceding years. Fortunately, we see plenty opportunities and great challenges for further growth in the future.
Elise van de Geer, our office manager, is also fully committed to MULTIVAC. She is our first point of contact through the telephone, knowing her way unerringly in the organisation. She is responsible for HR and also manages the vehicle fleet – a real centipede, indispensable for the organisation.