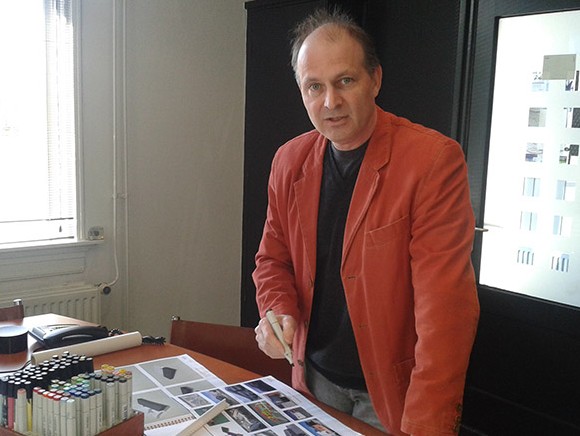 Tijdens MFC-Event op 19 en 20 september a.s. in Evenementenhal Gorinchem kunnen bezoekers gratis deelnemen aan een boeiend lezingenprogramma met uiteenlopende sprekers. Er komen onderwerpen aan bod voor foodondernemers die op de toekomst voorbereid willen zijn. Op 19 september is het programma toegankelijk van 12.00 tot 16.15 uur, de dag daarna van 12.00 tot 15.45 uur.
Enkele sprekers lichten alvast een tip van de sluier op over hun bijdrage. Herman Bessels van Bessels Architekten & Ingenieurs, die samen met zijn collega Gert de Vries betrokken is bij de samenstelling van het lezingenprogramma, vertelt over de voedselfabriek van de toekomst. "De ideale fabriek wordt bevolkt door twee wezens, een bewaker en een hond," vertelt Herman. "De bewaker om te kijken of er iets niet fout gaat en de hond die hapt als de bewaker denkt het probleem zelf te kunnen oplossen. De fabriek heeft de flexibiliteit van een bedoeïenentent. Je kunt alle dagen de stokken ergens anders neerzetten."
Gert de Vries
Gert de Vries zal benadrukken dat voedselfraude van alledag is. Gert: "Weer terug van vakantie? Heerlijk genoten van zon, zand en zee en wellicht ook van de staatventers, die u voor weinig geld tot over de oren hebben behangen met Louis Vuitton, Rolex of Ray Ban voor weinig geld? Nep en ongevaarlijk voor de gezondheid, want niet geconsumeerd. Hoe anders is frauderen met voedsel! Weet u het nog: in de jaren tachtig werden Oostenrijkse wijnen aangelengd met antivries om ze wat zoeter te maken. Een hoger alcoholpercentage door toevoeging van methanol in Italië leidde tot 20 doden en 10 blinden. Drinkt u nog Italiaanse wijn? Wat kunnen deze schandalen doen met het imago van een product of van een land? Hierop geef ik antwoord tijdens MFC-Event."
Veerle de Graef
Veerle de Graef van innovatieplatform Flanders' FOOD gaat in op de begrippen Internet of Things, Big Data en Industrie 4.0. "Connectiviteit en digitalisering binnen industriële processen heten tegenwoordig Industrie 4.0, Internet of Things en Big Data. Ontdek op MFC-Event wat deze begrippen betekenen voor de voedingsindustrie!"
Check voor het volledige lezingenprogramma: www.mfc-event.nl. Via deze site kunt u zich ook gratis aanmelden als MFC-bezoeker.