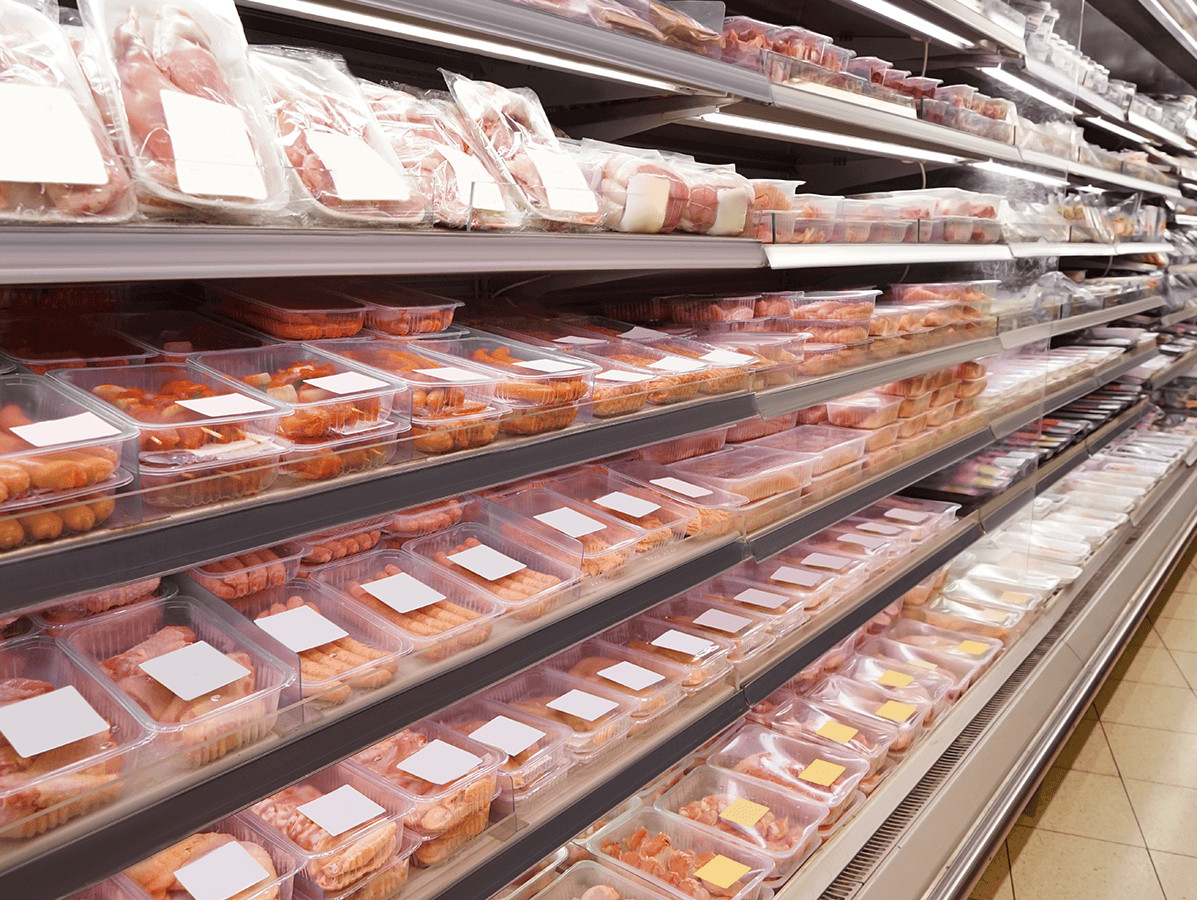 When it comes to food packaging, the top priority is sustainable use of materials. But what is the most sustainable choice? Do you have a choice as a food producer? Are the solutions feasible? And who is ultimately going to pay for it?
How are we going to realise the ambition to have 20% less packaging material in supermarkets by 2025, if at the same time the demand for smaller portions and single-serve packaging is rising? In addition, 95% of the packaging must be recyclable (see Essential Requirements frame). How do you combine the requirement for less material use with the increase in e-commerce (meal boxes, home delivery and pick-up points)? Will new, more sustainable materials still be able to meet the increasingly strict requirements of food safety and food waste prevention? What is involved?
We discuss it with:
Mart de Koning of MULTIVAC, specialist in packaging, processing, labelling, quality control and robotics solutions, with Remco Krosenbrink of Automator: supplier of coding, marking, labelling and ID solutions for the Benelux, and with Geerd Jan van der Poel of Handelsonderneming PD, technical wholesaler for gas technology.
The retailer decides
The way in which the supermarkets want to achieve their reduction ambitions differs per retailer, Mart de Koning experienced: "A customer of ours wanted to have his fresh products packed in cardboard. While one retailer responded with: Great, do it!', another said he didn't want this. It was up to the producer to sort it out. Whereas previously one machine for one specific packaging was enough to package his private label products, now he has to provide a different customised solution for each retailer. The packaging machine must therefore be able to process cardboard one minute and plastic the next. That requires extra investment. Not all that surprising, then, that packaging innovations are finding their way onto supermarket shelves only very slowly."
Remco Krosenbrink: "What is new is minced meat in flowpack packaging. Flow packs are made of strong material. Consumers' fears that they will break down quickly seem unfounded to me. And they are fumigated, which benefits food safety and shelf life, and can therefore prevent food waste."
Mart de Koning: "Beware; to make the flowpack so thin, they often consist of multiple materials for strength. This makes them less recyclable. Less material is not necessarily the most sustainable solution."
Remco Krosenbrink: "Exactly! I get the impression that the retailer mainly wants to say: 'Look how sustainable and innovative we are! What does the consumer choose in practice? They mainly look at the price, right? Supermarkets are afraid of major changes. Imagine that the consumer does not trust the new packaging and switches to the competitor. You should not leave these kinds of developments to the market. That way nothing will ever be achieved. If you want to solve the plastic problem, you have to regulate it centrally, at European level. The change can be accelerated if the consumer asks the supermarket explicitly for different packaging. But that's not how it works; consumers just do their shopping, are perhaps tempted by full-colour packaging and attractive labels, buy what they need or want, pay and go home. Interaction with the retailer is a rare commodity."
Innovations
About ten years ago, there was a lot of attention for active and intelligent packaging technologies such as spoilage indicators and RFID (radio frequency identification) tags.These innovations have not found their way onto supermarket shelves. These innovations have not found their way onto supermarket shelves, as they have either had limited technical use or the higher costs have outweighed alternative improvements to the food itself. Moreover, there are legislative barriers, such as now for the application of rPET for food packaging. In the Brightlands Material Center in Geleen, a consortium of parties from the production process, retail suppliers and knowledge institutions is currently focusing on the development of fully circular sterilisable stand-up pouches for soups and sauces. Recycling of this type of packaging is not yet possible due to the many properties that packaging for wet food applications has to meet. The results will be presented at the end of 2023. The fact that the entire chain is involved in the innovation process makes the chance of success of this innovation much greater.
MAP packaging
In 1975, fresh meat was packed in a protective atmosphere with increased oxygen content for the first time in the Netherlands. A revolutionary innovation at the time, it is now the most widely used packaging technology for fresh meat, fish, cheese and bake-off bread in the Netherlands. Again, no earth-shattering innovations, says Geerd-Jan van der Poel. "The principles of the past still apply. With red meat, the mixture contains more oxygen to retain the red colour; with cheese and bread, it contains less, so that the product does not spoil as quickly. Our task within the process is to advise customers about the application of gas accessories and equipment."