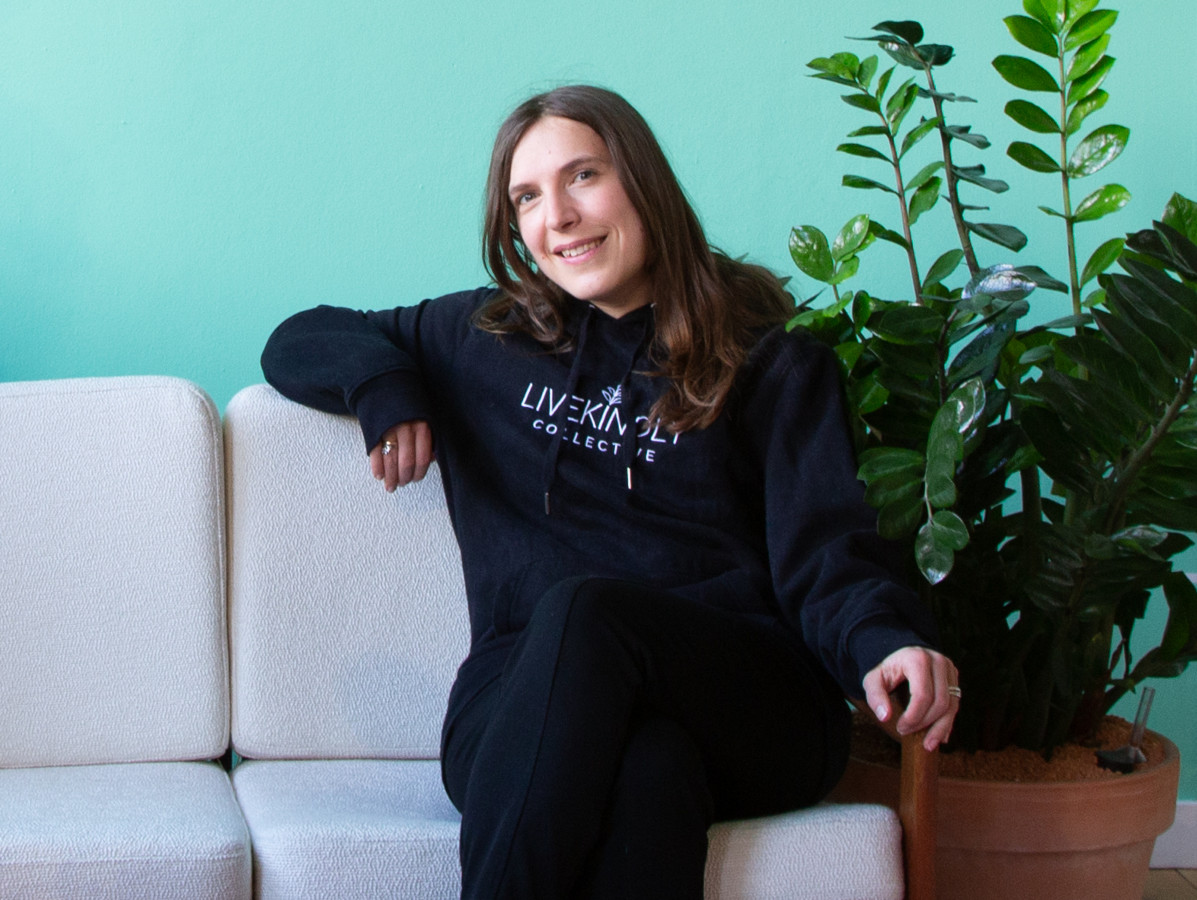 The vega(n) scene is a bit of a gold rush c.q. wild west domain at the moment. Is that a good thing or should it be changed?
Veerle: "I think that is a very good thing. It is clear that plant-based food is the future. Especially because young people and millennials are the driving force behind this revolution. They also pass on these values to their children, which means that the target group is only growing. It is fantastic that investors also see this and that plenty of money is now going to innovative plant and cell-based start-ups, giving them the chance to accelerate their growth. One of the obstacles that plant-based companies faced last year was regulation from Europe. There was a threat of a vegan burger ban (ban on 'meaty' names (such as burger, sausage, chicken fingers), for plant-based meat alternatives. ProVeg fought hard against this proposal. With a petition signed by almost half a million Europeans and by talking to Euro MPs and EU Commissioners, we succeeded in wiping the vegan burger ban off the table in October 2020.
Kees: "I have different thoughts about that. It is good that more and more brands are part of the movement. At the same time, I see too much me-too for a developing category. For the next steps, you need a brand and a segmentation model. Sustainable' and 'healthy', for example, are not distinctive propositions, they are category characteristics. You have to conquer a relevant place within them. With the quality of your product itself, and with the identity of your brand.
What new introductions can we expect?
Kees: "In September we will be launching a line in collaboration with Ali B.: 'Leipe Mocro Flavour'. This collaboration with Ali B. started at the beginning of this year ('Ali V.', ed.), and now a product line is being developed with his wife. Think of products such as veggie chicken and minced meat with Moroccan cuisine as the starting point. Look, vegetable food is becoming the norm, but we don't have to promote that with the threat that the world will end. It's also just fun to offer inspiration and creativity with this category."
In the protein transition, meat substitutes, say the look-a-likes, are frequently used. Shouldn't we be putting more effort into 'regular' vegan cooking?
Veere: "We need to focus on both. For many people who are starting to eat less meat, meat substitutes are a temporary solution. A way of continuing to eat the dishes they like without requiring a great deal of resistance, adaptation or perseverance. It can be as simple as substituting vegan mince for beef in the bologna sauce. Just as delicious."
ProVeg calls itself "the first internationally active organisation dedicated exclusively to plant-based nutrition". The organisation works worldwide to reduce the consumption of animal products, with a mission to halve it by 2040. "We work with governments, private companies, public institutions, medical professionals and have a constituency of hundreds of thousands of consumers worldwide."
www.proveg.nl
Photo: © Jacqueline van den Heuvel