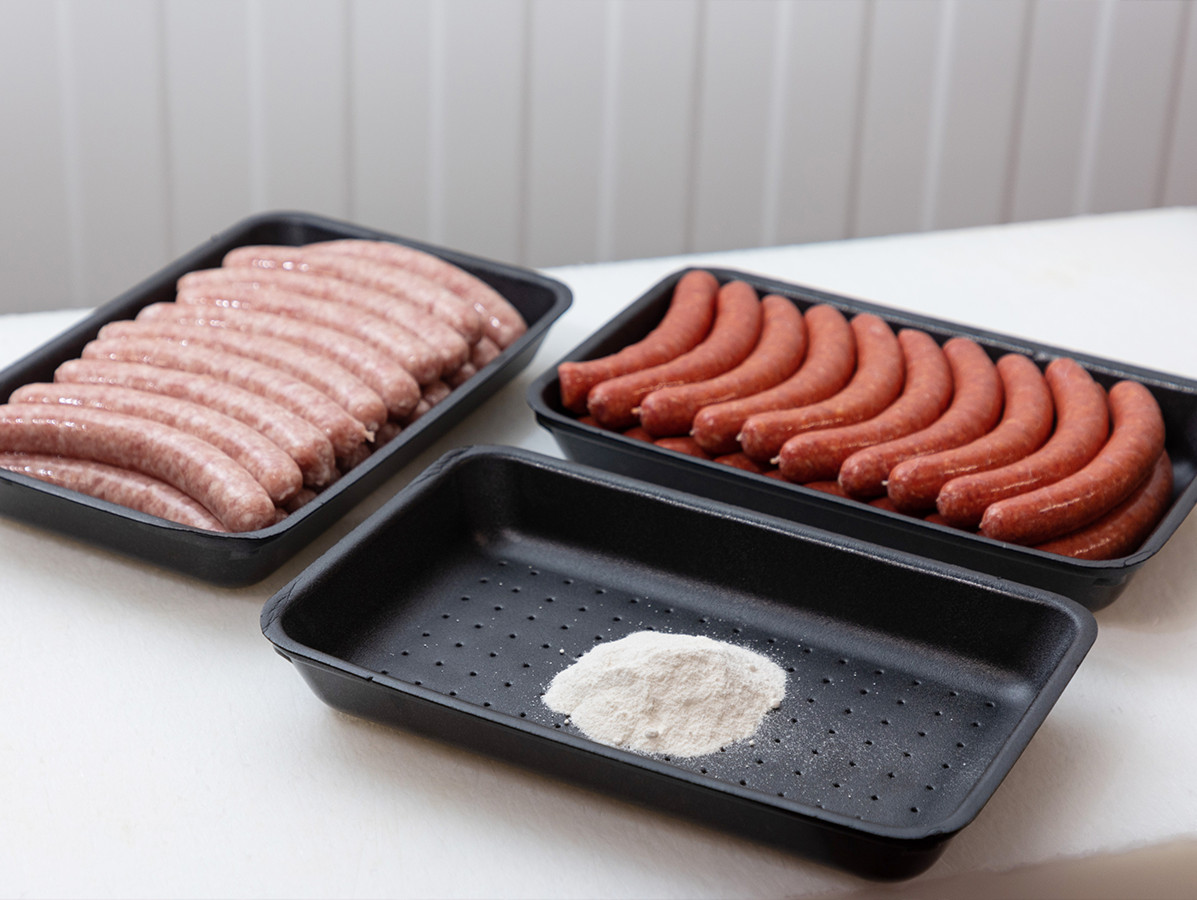 Analysis
Back to Zweistra. Henk explains that the application of all natural blends in his food products was preceded by an extensive development process. Hans confirms this: "Starting point is always an analysis of the customer's existing processes. Zweistra has just completed this phase." After the minced meat products, they investigate the possibilities of blends for meat products, such as ham. "Recipes and specifications are completely dissected," says Henk. "For example, the brine mix has been stripped down to component level to find good alternatives. The whole process takes place in close cooperation with Cura Biotech. The result is a custom-made mix especially for us. Of course, this has consequences for our processes. For example, in this test phase we no longer work with the brine mix, but with loose spices. We will soon be investigating the possibilities for our grill and smoked sausages."
Switch to natural
"The results are promising," says Henk enthusiastically. "With the natural additives, the ham keeps longer and retains its colour, without affecting the flavour. There are more advantages. The growth of the listeria bacterium is not inhibited - as happens with acids - but is killed off. And we save time. Normally, after injection with phosphates, our hams go into a tumbler machine for 14 hours and are tumbled to tenderise the meat. Thanks to the new blend, that's only six hours."
For the time being, tests are still being carried out on Zweistra's factory floor. If all goes well, Henk does not rule out a total switch; then he will go for a clean label for all his meat and meat products. "This will make products that are already appreciated and good, even better."
www.zweistravlees.nl
www.curabiotech.nl
Photos: © Herbert Wiggerman