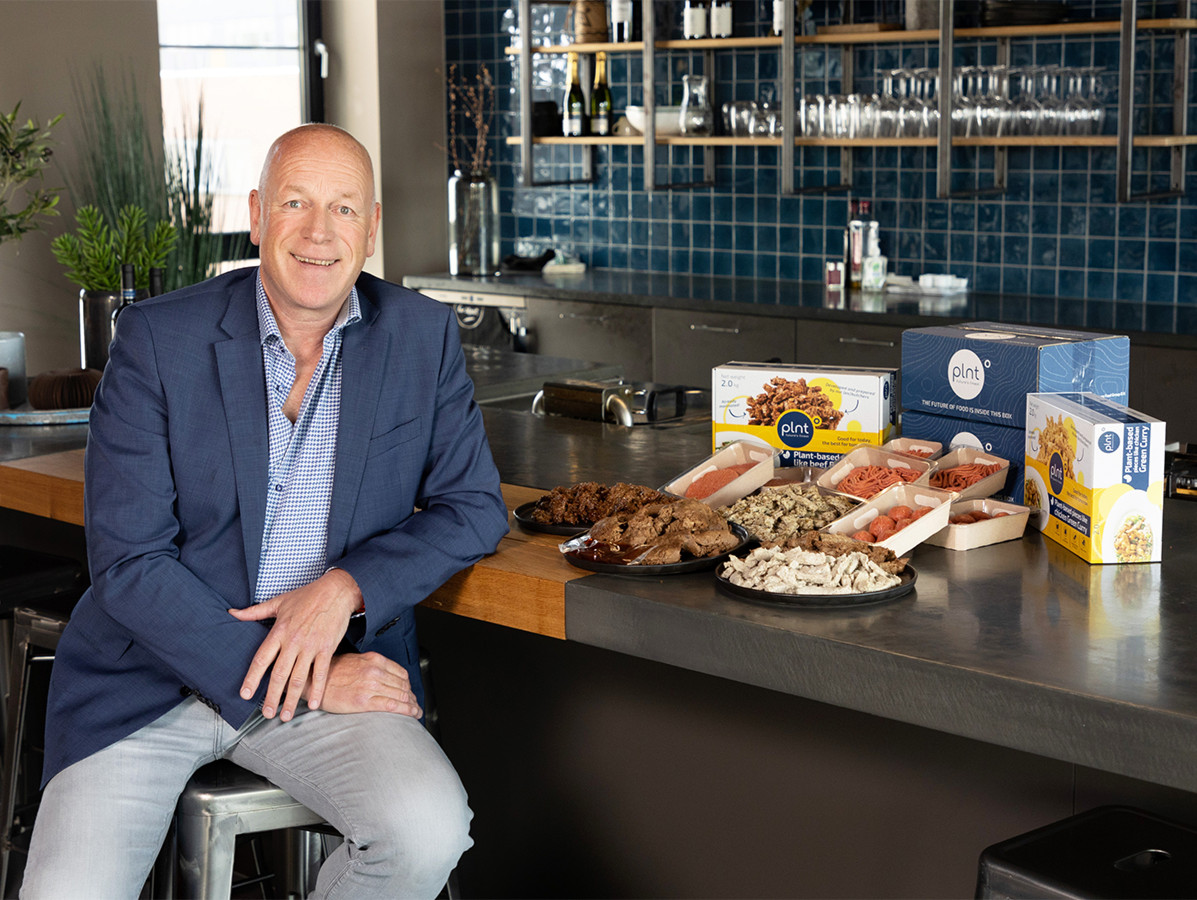 For a complex production company with a continuous flow of new food concepts, products and customers, an automation system for the control of information flows is extremely important. The Future Food Group found assurance in the standard ERP package from ReflexSystems.
The Future Food Group in Oss is part of the Jan Zandbergen Group from Veenendaal. A company where the focus used to be on meat production, but now also on vegetable and hybrid. Product development is therefore also 80-90% focused on this. Innovation manager Jos Havekotte explains: "We produce and supply the sustainable products to the traditional market, Ekoplaza's, organic butchers, retail and catering wholesalers. We also continue to innovate in this market and are now, for example, working on the second generation of meat substitutes."
Sustainable path
Jos is responsible for product development, innovation, presentations and tastings and the inspiration. He proudly shows the newly developed meat substitutes stew, rendang and hamburgers. "Butchers sometimes have to look and taste three times to discover that it is a meat replacement. I know from experience what a meat eater likes: I am a third generation butcher, have been making recipes for the catering/retail trade for 13 years and have organised some 300 consumer taste tests. The mouth feel, taste and texture of these meat substitutes is 100% meat, the nutritional values are the same or even better. With our own research & development department, we create the tastiest flavours using natural ingredients, herbs and spices. We can make our products customer-specific, less salty or more spicy, we can even turn the knobs ourselves."
Innovation makes complex
The continuous development of new food concepts and products and the expansion of the customer portfolio make the business organisation complex. Jos outlines the situation, with an enormous number of different ingredients, recipes, customer information, specific customer requirements, own labels, private labels, labelling and more. How do you keep these product flows manageable and transparent? He explains the approach: "The existing ERP system of the Future Food Group seemed not to be equipped for this complexity. There was also insufficient knowledge available. We therefore invited ReflexSystems to discuss the alternatives."