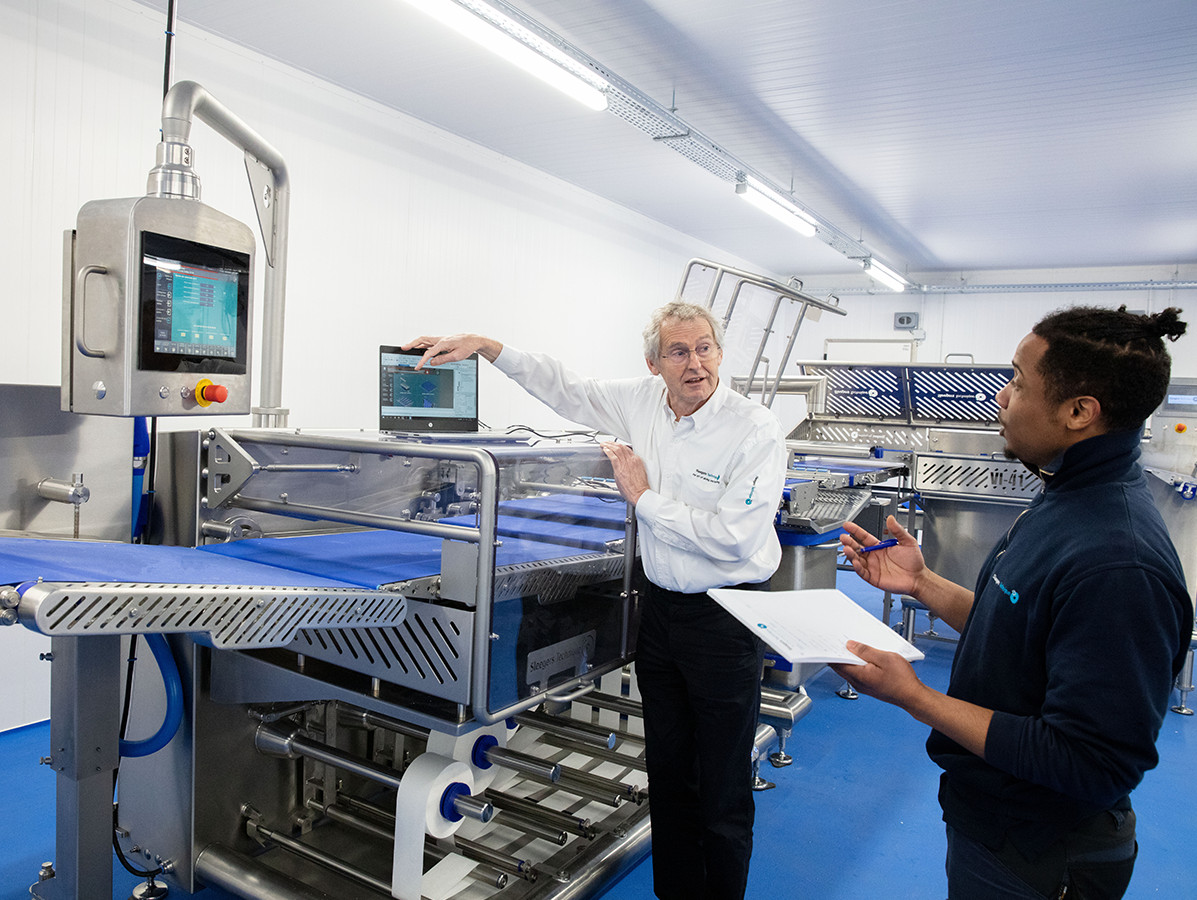 Imagine, you are a food producer and need to buy a new machine. Of course you would like to test it first. Preferably with your own product, otherwise it does not count. That turns out to be difficult. Besides, in no other place are conditions exactly like those in your factory. Nowhere? Well, there is: with the realization of the Sleegers Experience Center the Netherlands will soon have a real-life test location.
"When demonstrating and testing our machines, we ran into limitations every time", says Huub Sleegers. "Customers want to see the machine in operation in a real situation, similar to their production process. Producers, however, do not allow competitors into their plant. So I took a cheese producer to visit a meat producer who was working with the desired modules. I would say: 'Something like this,... but different'. Or it went like this: 'Suppose you put the frozen meat here - now we'll just take these rubber slices...' That doesn't work. In the new Experience center, no surrogates and rubber alternatives. The operation of a machine is shown with real product in a realistic test environment."
Focus on the customer
But Sleegers wanted more. It was not just about showing the operation of its own machines in a better way, it was also about taking it a step further. In the Experience Center, the complete production line is set up, from start to finish, from cutting to packaging. "We involve the companies that supply the modules for packaging and labeling, for example, in the sales and development process. How? By having their machines come to Nieuwkuijk. The companies we work with are determined by the customer. We are independent in that respect. Some people want brand A, others want brand B. It does lead to interesting combinations! Right from the sales phase we work in a team, which makes communication run smoothly."