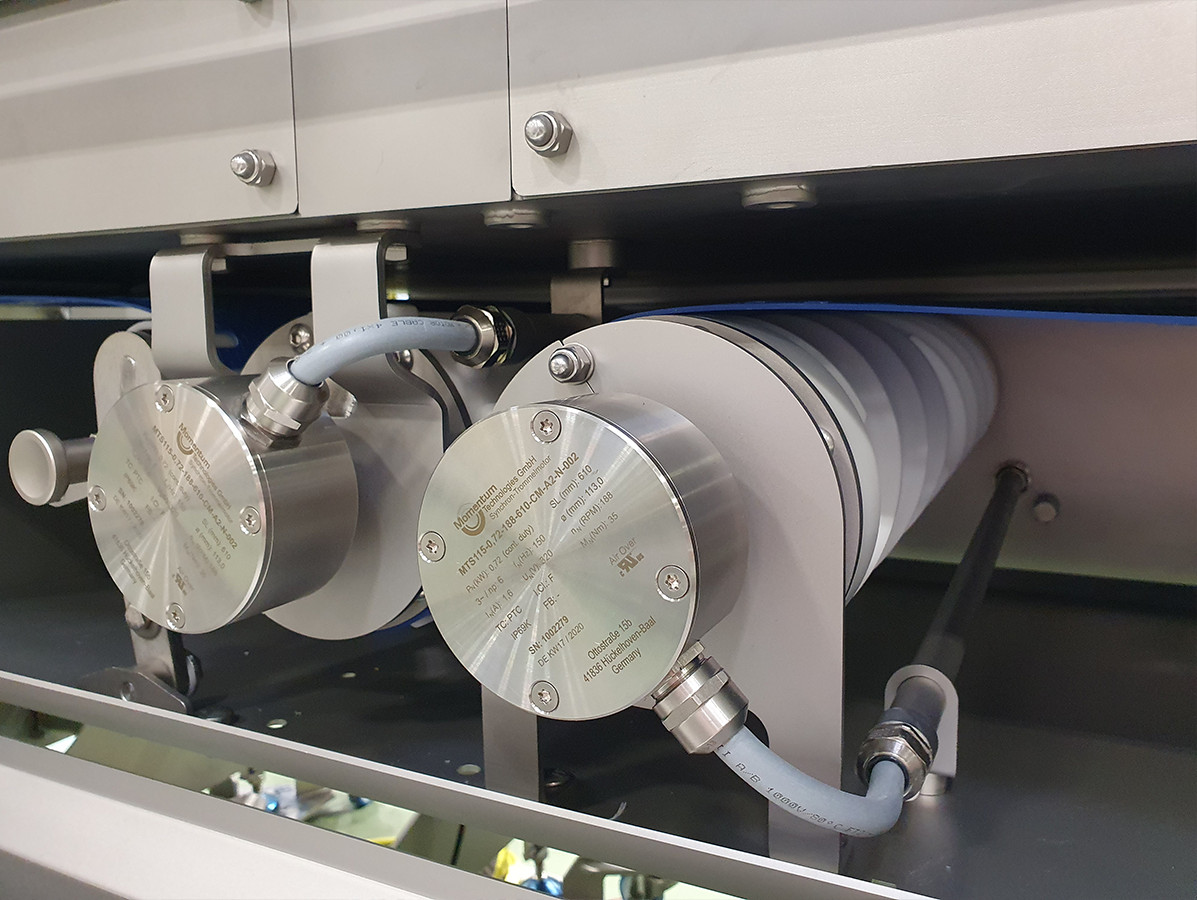 Momentum Technologies' synchronous drum motors have a very high power density and generate enormous power in a small diameter. In combination with their high efficiency and servo characteristics, they are the best choice for a wide range of applications.
Some examples:
Food industry - Oil-free and hygienic
Drum motors from Momentum are oil-free. This excludes oil contamination of the transported product. The good sealing (IP66/IP69K) makes thorough cleaning easy and safe. Because of their high efficiency, the surface remains cool and the product on the belt does not heat up, which improves shelf life.
Packaging industry - Servo properties
Even without a sensor, Momentum drum motors have servo characteristics that, in combination with the right frequency inverter, enable fast and accurate positioning. Equipped with encoders, these drummotors are capable of absolute peak performance. This makes them the right choice for almost all high dynamic applications such as slicers, interleavers, deep-drawing packaging machines, sorting machines, etc.
General Mechanical Engineering - Standardisation
The high power density and the large speed range in which the torque remains constant greatly reduce the number of variants: one drum motor for many applications. This saves on the quantity of spare parts. It makes the Total Cost of Ownership very interesting.
All applications: high efficiency
Momentum drummotors convert energy into motion extremely efficiently. On the one hand because of the synchronous technology used, which has a better efficiency than asynchronous versions, and on the other because the mechanical efficiency is optimised through the use of high-quality materials and processing. This results in considerable energy and cost savings. This is in line with a 'green' company philosophy.