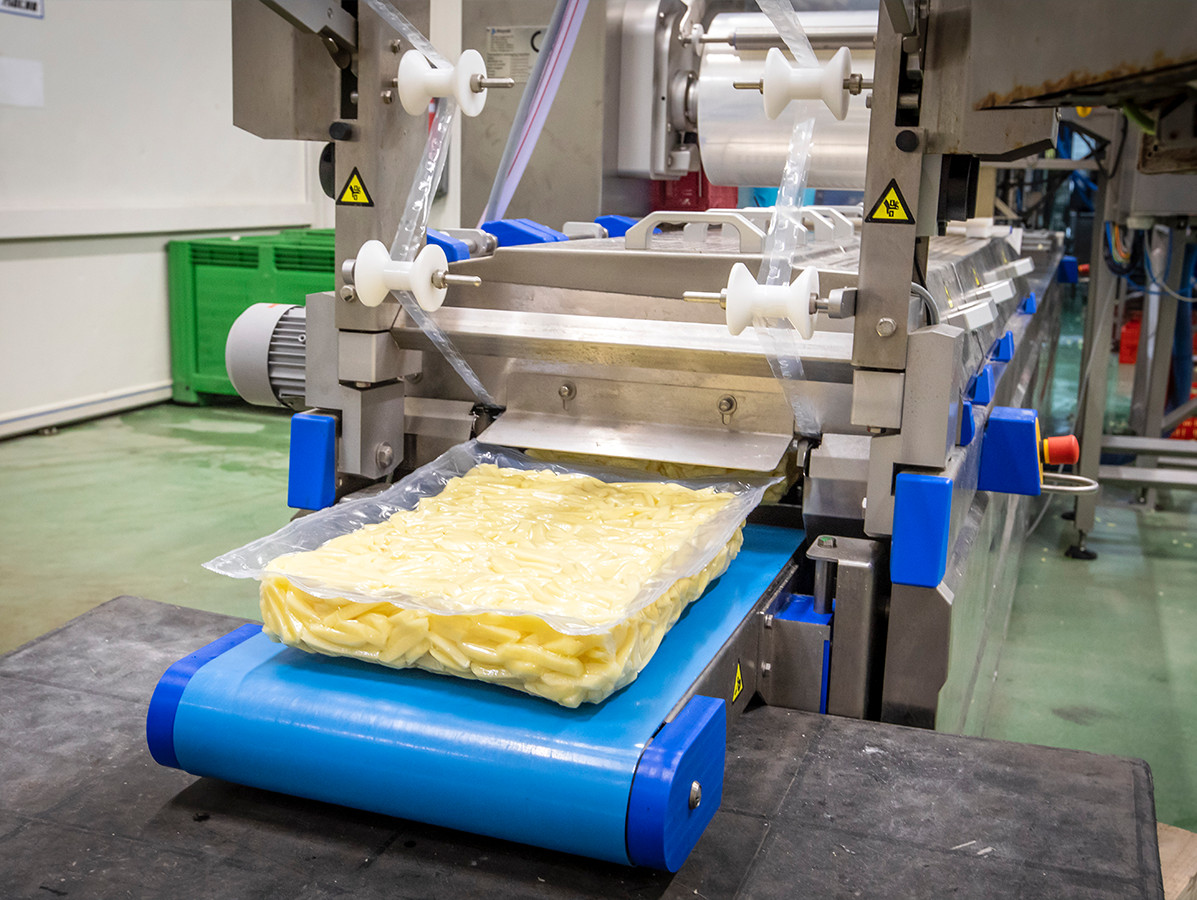 Belgian company DECO Frites delivers potatoes peeled and cut into chips to its own region, and to a part of the southern Netherlands. Service and quality are of paramount importance. A new packaging machine helps to keep both up to standard.
'Our sales area is deliberately not very large. That way, we can quickly reach our customers and maintain a high level of service'.
When you think of Belgium, you naturally think of fries. The potato snack has lost little of its popularity over the years. Just over the border in Wuustwezel, the Belgian company DECO Frites ensures that part of the hospitality industry in their own region and in our country can serve their tasty fries. The family business has been supplying potatoes since 1975 and has a product range that further includes chunks (large peeled potatoes), wedges and small potatoes. The Bintjes, Frieslanders and Agria potatoes used for these products are partly home grown.
24/7 fries
For Eddy De Coster and his daughter Sofie, a number of values are crucial to their business. Providing service is particularly prominent. It helps them build a good relationship with the customer. "Our sales area is deliberately not too large. This allows us to get to our customers quickly and maintain a high level of service. We strive for personal contact and visit customers ourselves if they have questions or problems. We also make Sunday deliveries to everyone. And if there is an emergency and a chance of things getting out of hand, our customers can always -24/7- contact our refrigeration department themselves. Flexibility and trust are important," says Sofie.
Another deeply rooted value in the family business is the pursuit of high quality and the search for the right product. A potato can be very tasty but still not satisfy everyone, Eddy knows: "For a good result after preparation of fries or other potato products, more factors play a role. Take the frying method and the oil or butter used, for example. Sometimes the fries are just too brown. We always strive to find the best potato for the customer."