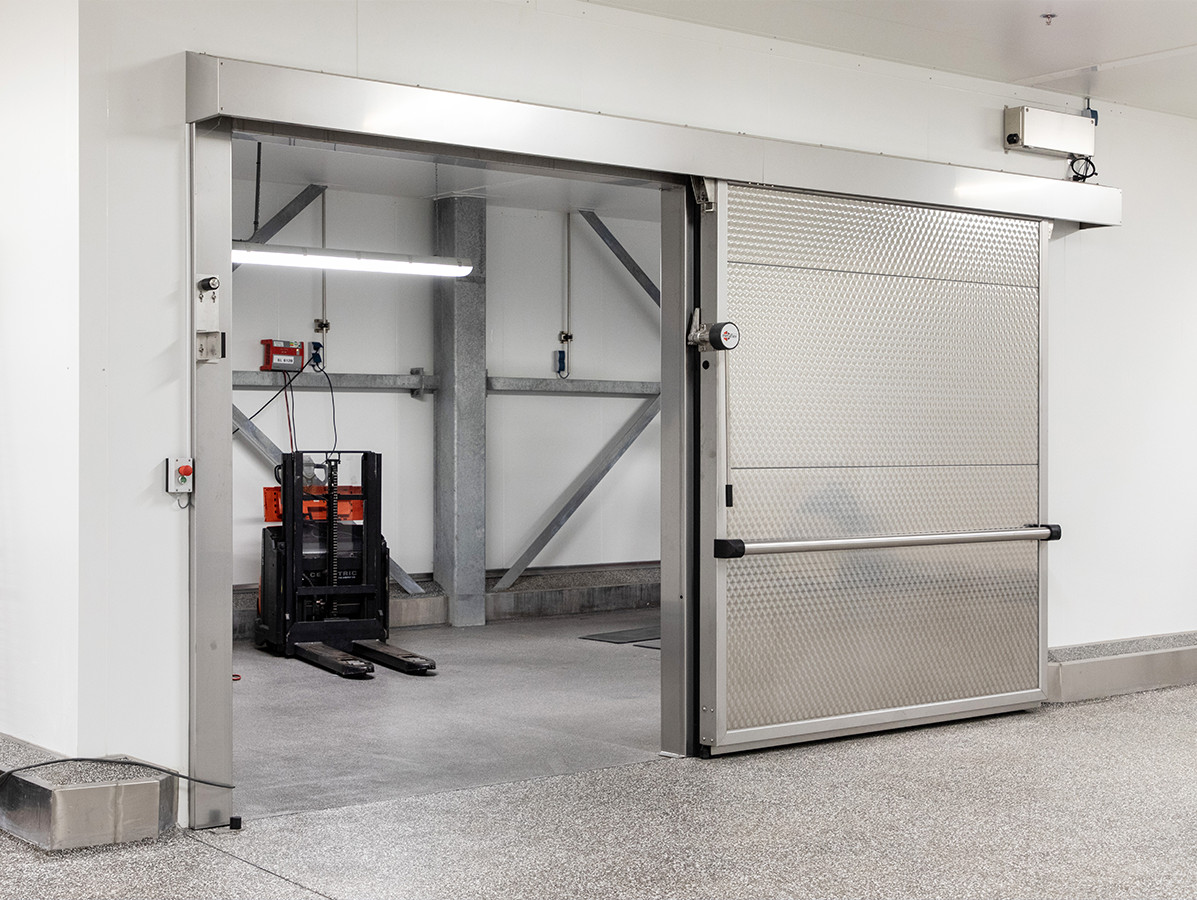 That proven quality is endorsed by independent research from the German research firm DMT. This shows that the doors can effortlessly handle more than one million opening and closing cycles, without any interim maintenance. "It does make the replacement market smaller," Niels laughs. Even in the event of damage, a complete replacement is often not necessary because the doors have a modular design. Due to their robustness, the doors are highly suitable for use in sectors with heavy industrial cleaning, such as the meat and fish industries."
Streamlined communication
Back to the Westfort project. Gregor explains that it is divided into 11 parts. A drawing is made for each phase, which goes to project management and engineering firm PROMAD for approval. "As soon as we have their agreement, we release the panels and doors for production. The specifications state exactly what type of door it is, what the insulation values and dimensions are, whether it is left or right-handed, electrically driven or manually operated. Doors to engine rooms, for example, are extra secured and fully automated in order to meet machine safety guidelines. It is truly customised. At the start of the project, communication ran across several tracks. That sometimes caused some friction. But from the moment we directly linked the essential people, the process of recording - measuring - drawing and finalising has been perfectly streamlined."
Approach
"We owe a lot to Bernke te Winkel (Metaflex), Johan Hardeman and Gerrit Drost (Inoflex) in this regard, they manage it all," says Niels, and Gregor adds: "Thanks to the short lines of communication, there is no room for misunderstandings; definitely a working method that we will maintain in future projects; soon we will start together with the new building of Esbro in Wehl." When asked whether nothing ever goes wrong, Niels answers soberly: "Of course it does, we're just people. What matters then is how you resolve it. For example, some of the doors were damaged during transport. These were quickly produced again so that Inoflex could meet the deadlines for that phase without delay."
Gregor: "We are very short to respond, that is our great strength. We work with a club of highly motivated people. Partly because of that, Westfort now has a building that is completely ready for the future."
www.westfort.nl
www.metaflexdoors.com
www.inoflex.nl
Photography: © Herbert Wiggerman