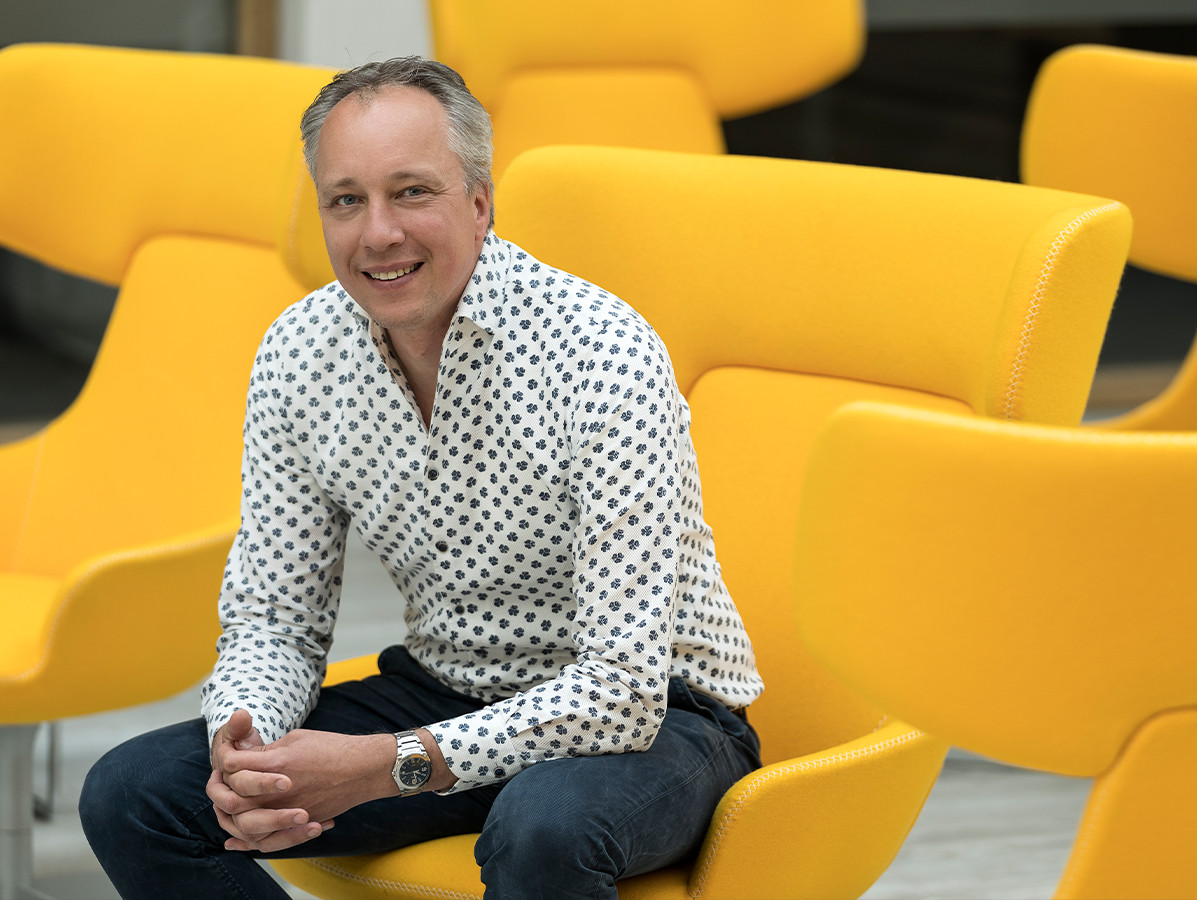 The potato. Known as a starch product, basic ingredient for Dutch stews, raw material for chips and crisps, source of inspiration for a world-famous painting by Vincent van Gogh. But the potato is much more than that. Marc Laus can tell you all about it; until recently R&D manager at Royal Avebe, but as of 1 January Innovation Technology Officer for product and applications.
Like so many meetings nowadays, the interview takes place via Teams. "Too bad," Marc Laus says. "Otherwise, I could have let you taste all kinds of products. Low-fat yoghurt that looks like fat. A juicy plant-based burger. Sweets in which the gelatine has been replaced by potato protein. I'll make it up to you," he promises.
'In the innovation centre we make maximum use of each other's expertise'

Marc joined Avebe in 2005, on what was then known as the 'protein project'. The aim was to use the mildest possible processes to maintain the functionality of potato proteins and to use them in human food. In 2007, they opened the first factory for this purpose. "We were way ahead of our time," he says. "Vegetable alternatives to meat were not popular at the time; we were, so to speak, 'hippy corner' of the food industry." That is different now. "In 2019, we celebrated our 100th anniversary. So we have been plant-based for a century. The nice thing is that this is now a value proposition in the market. All this time, we have had to move with the social, economic and technological changes. A good number of changes are in store for the next hundred years: a growing world population, the world food issue, climate change and the energy transition. So we cannot sit back and relax."
As Innovation Technology Officer, he currently maintains contacts with knowledge institutions such as TNO, NIZO and various universities. Renewal, innovation, making products more sustainable for customers and making its own production greener are the important themes he deals with on a daily basis.
We know the potato primarily as a source of starch. When did it also become an important protein supplier?
"We have been extracting protein from potatoes since the 1970s. To get the starch out of potatoes, they are grated. If you know that they are 80 per cent water, you understand that grating releases a lot of moisture. In the past, this was simply discharged into the canals in East Groningen. It led to the formation of foam and to unpleasant odours. That had to change. The solution was to boil the juice first, which would cause the proteins to coagulate; this is the process that heats them up to give them a solid form. We started adding value to the proteins obtained from this process, initially for the animal feed industry. This sector is very cost-driven. A great deal of research is being done into converting feed into meat as efficiently as possible. As a result, a lot was known about the amino acid composition, nutritional value and digestibility of potato protein. With this knowledge, Avebe decided to use these proteins in human nutrition."