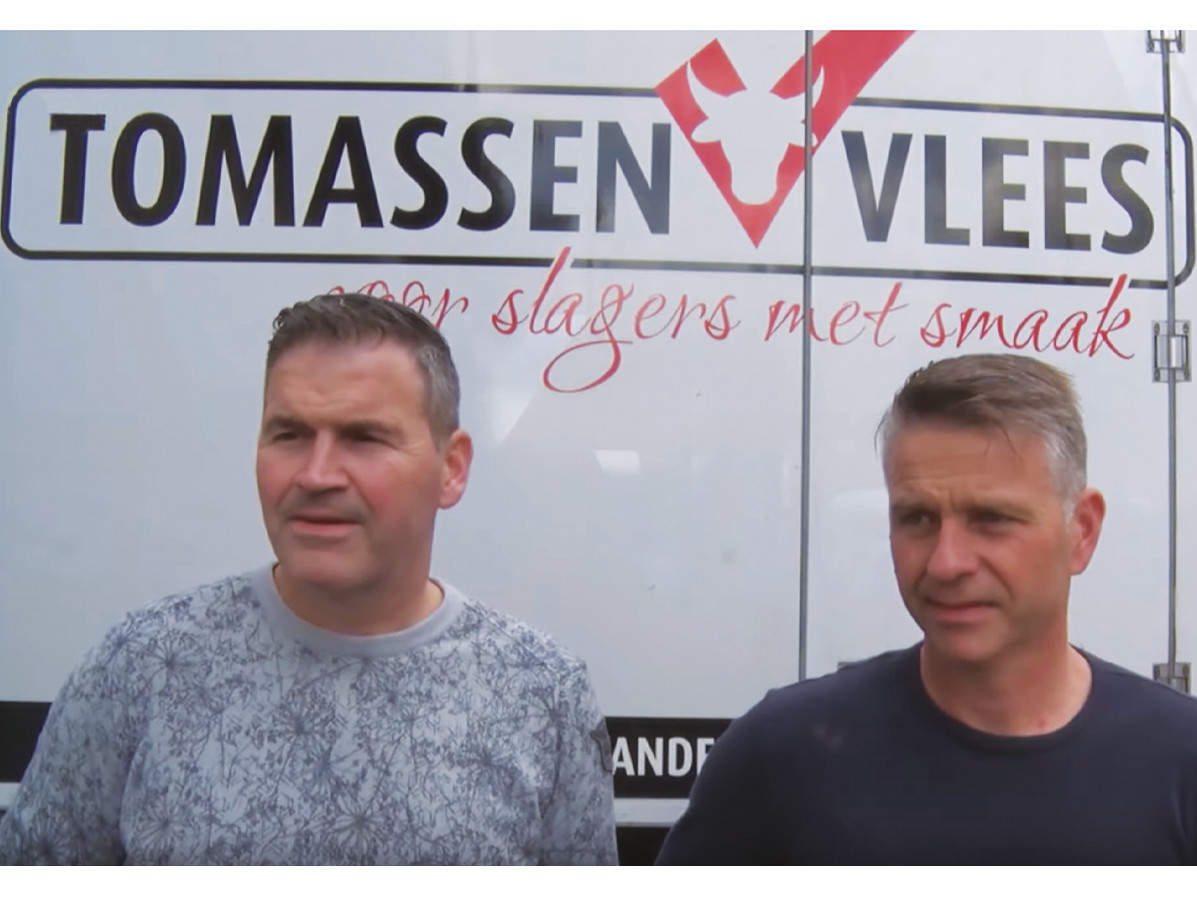 Dennis and Mike Tomassen
Heavy audits
Animal welfare is not the only thing that matters to Tomassen: "Our people must also be able to work well and safely. That is why there are anti-slip floors everywhere and we have invested in new platforms so that they can work at a pleasant height." He lists one investment after another, to conclude with a down-to-earth note: "In short, improvement is a continuous process. It never stops!" And that also applies to the premises where all those activities take place. "It is already 25 years old. In all those years, wear and tear occur naturally. We work according to HACCP, GRMS and integrated chain management standards and there are heavy audits every six months. If you can show then that everything is perfectly in order, you're already ahead 1-0."
Renovation was necessary; but when do you let it happen? And by whom? Mike: "That did keep me busy, because there is never any time for it; production has to go on. Jack Pluim from JacKit knows that, he knows our industry inside out. He and his boys work 7 days a week, day and night." Mike had picked a small corner that he wanted Jack to repair. "To test, I wanted to see how he would do it," he says. "When that was done, he walked into the cold store, looked around, saw what still needed to be done there and came up with good solutions. That gave me confidence."
Plans
How do you explain that Tomassen's production hardly suffers at all from the repair work? "A matter of planning," says Jack soberly. "My guys are always there for me. Together, we have a clear goal: to get the job done within the agreed deadline. On Tuesdays and Thursdays, Tomassen Vlees has a somewhat smaller supply. So I deploy more people on those days, so that we can do as much as possible. And that includes weekends! The most important thing is that the customer has no downtime."