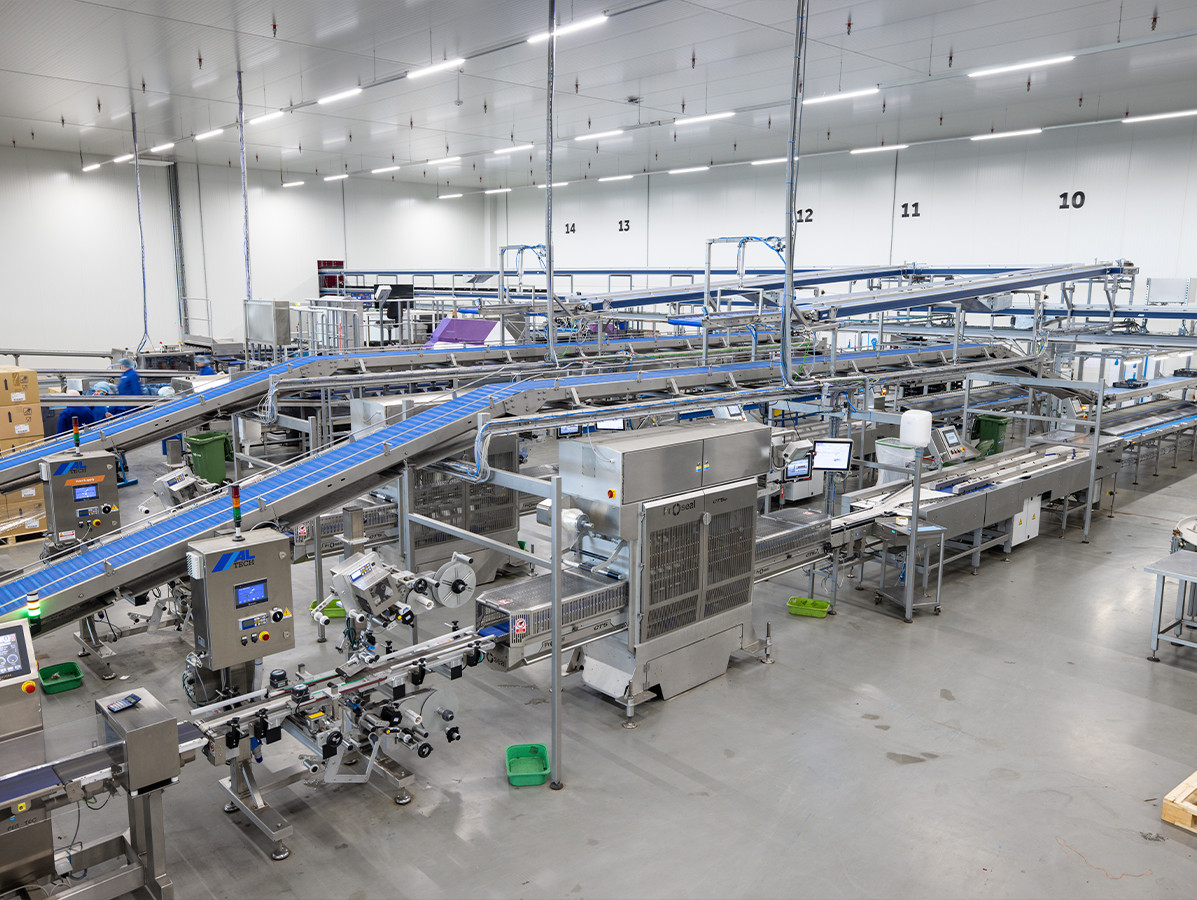 Success often depends on being able to respond to changing demand. This also applies to BerryWorld. The fruit company supplies tons of blackberries, raspberries, blueberries and strawberries to the retail sector every week. A dozen packaging lines make this possible. An eleventh is on order.
A sudden order for tons of soft fruit on top of the usual quantities does not really scare the staff at BerryWorld. Demand has been high for some time, partly due to the increased attention paid to a healthy lifestyle. The company's capacity is also equipped to deal with this, with fairly recent investments in a 16,000 m2 distribution centre for storing and processing fruit. And over the years, the number of packaging lines has also increased. Soon there will be an increase to eleven packaging lines in order to keep up with the demand for soft fruit in the future. This means that the punnets with blackberries, raspberries, blueberries and strawberries that the company processes can continue to find their way to retail channels in the Netherlands, Germany, France and Scandinavia.
Good or bad harvest
The automation measures increase capacity and lead to a relatively short lead time on the factory floor in Made. In this way, the customer who orders at eight o'clock in the morning and wants the load to be on the road by two o'clock the same afternoon can also be helped, as Ad Nouws illustrates. He is operations manager at BerryWorld. Ad: "We are quick to respond. With the current ten lines, there is a high degree of flexibility. Not only the capacity, but also the number of possibilities is high. This allows us to anticipate a good or bad harvest. We can respond to any desired packaging weight thanks to the great diversity of existing sealing jigs. And, as previously mentioned, to meet a sudden large order. Instead of one machine having to run at full capacity, the batch can be distributed over several lines." BerryWorld is originally a British and internationally operating company. In the Netherlands, it entered into a partnership with Beekers Berries, which wanted to supply year-round fruit and now operates under that label.