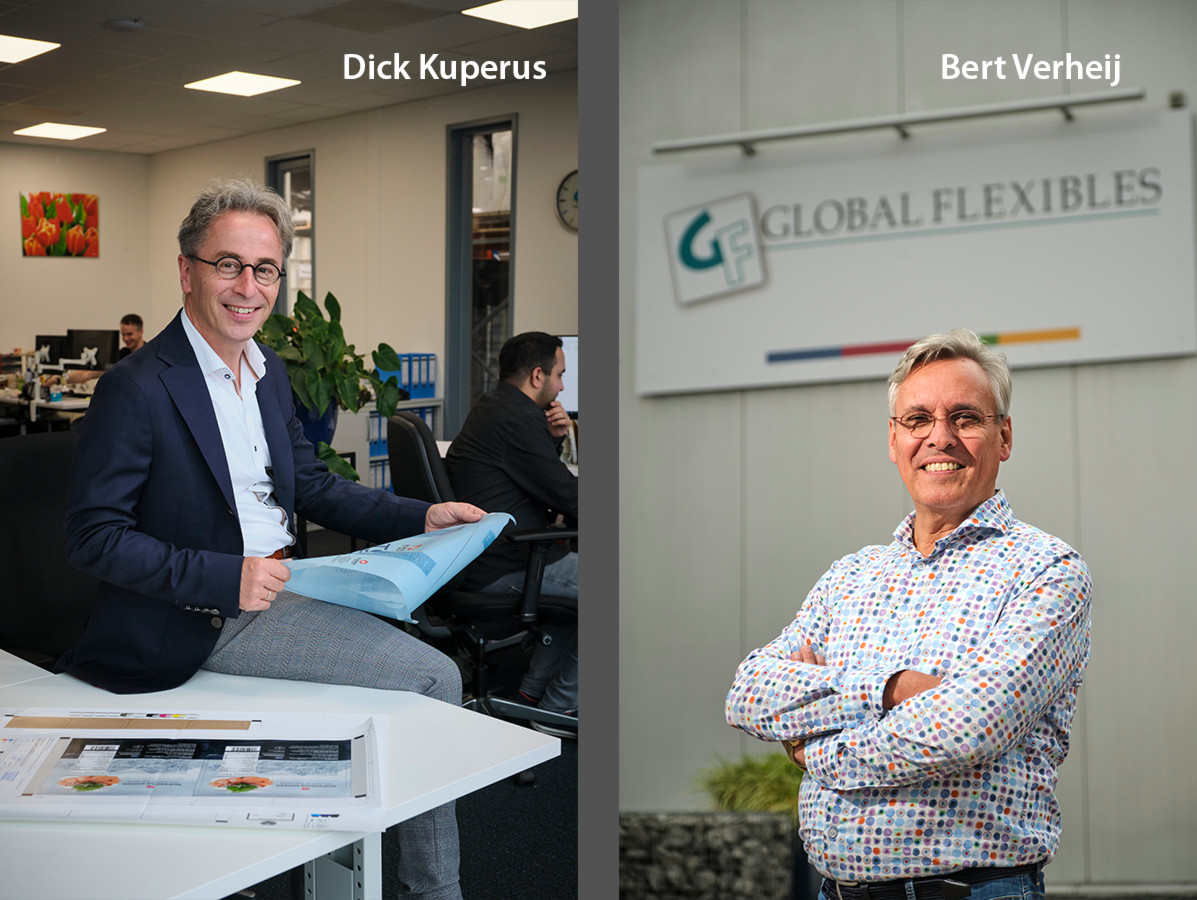 Dick Kuperus: 'The patented technology has already proven itself on several fronts'.
Bert Verheij: 'For a good result with foodstuffs, for example, it is important that there is full contact between film and product on the contact surface'
Revolutionary bacterial inhibition
Bert explains how the new packaging inhibits the effect of bacteria: "A special additive on a natural basis ensures that bacteria cannot attach themselves. They are isolated, as it were. This prevents a build-up or biofilm, and the bacteria die."
"In no time, the contaminated packaging turned out to be 99.999% bacteria-free."
Lab tests
Enthusiastically, Bert explains that the organoleptic test results (smell, colour and taste) were good after a few days. "That is nice. But our customers want to know in concrete terms what the difference is between the standard packaging and this new development. For example, what the germination percentage is on day one, day ten and day fifteen. That is why we had the newly developed foil tested extensively in laboratories. In the laboratory, the foil was contaminated with E-coli or Staphylococcus Aurus. In no time, it turned out to be 99.999% bacteria-free. Log 3, in other words! Various organoleptic tests were carried out, with perfect results." He does mention a few important conditions: "In our production process, we naturally ensure the best possible mixing of the additive in our film. In addition, for a good result with foodstuffs, for example, it is important that there is full contact between film and product on the contact surface. Because the technology is only effective on the surface of homogeneous products."
"Opportunities for the food industry"