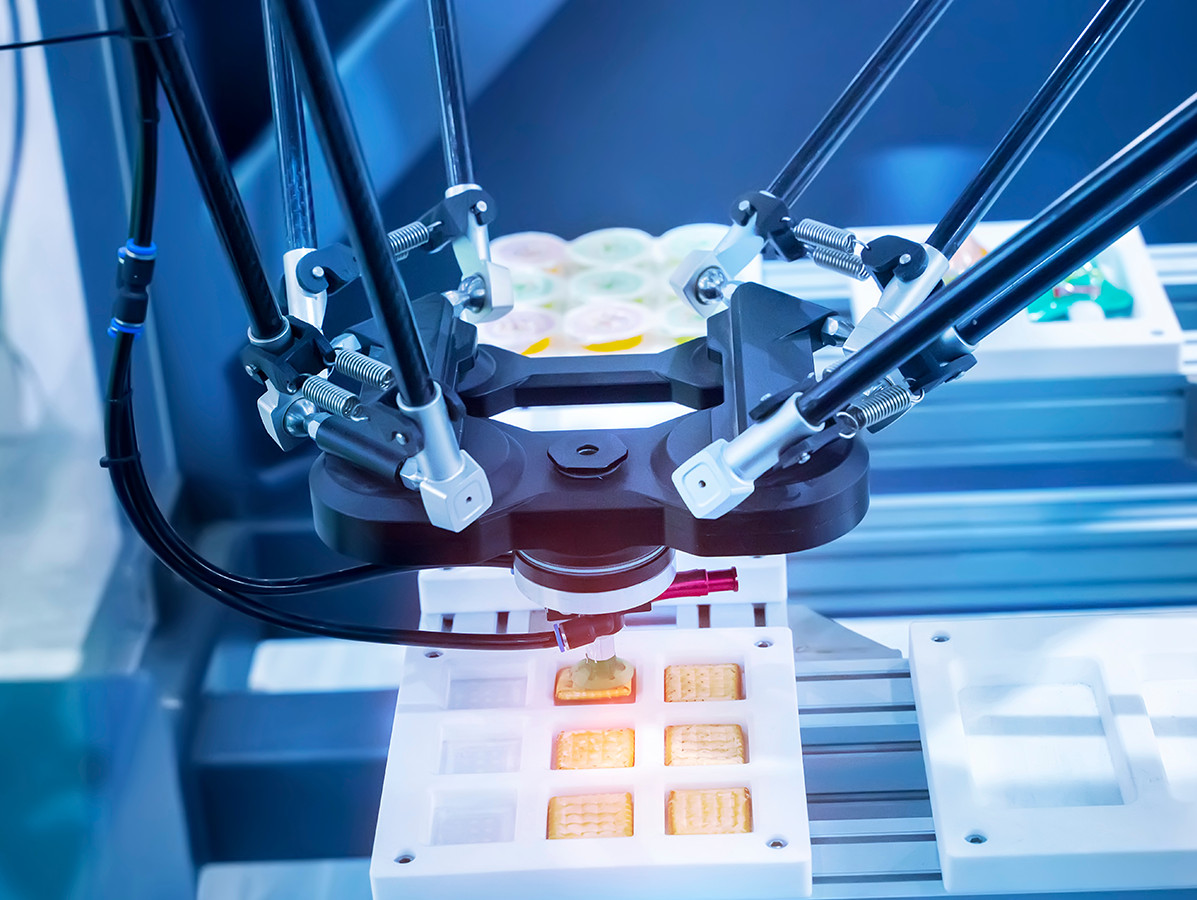 For the food industry, it is more important than ever to be able to change gear and adapt processes quickly. To seize opportunities. The demand for Smart Industry is rising. The role of 3D printing is growing within this context.
3D printing in food technology offers many advantages, most importantly: freedom of design. We are not talking about 3D food printing, but about producing (adapted) machine parts, grippers, nozzles, prototypes, robots and drones and making complex or organic shapes. 3D printing of parts makes it possible to keep small stocks and ensures rapid development from prototypes to functional parts.
Oceanz Food Grade Certification - EC 1935/2004
For food applications, only 3D printing materials approved for food contact should be used. "We are certified according to the EC 1935/2004 certification standard," says Erik van der Garde, CEO Oceanz 3D printing. He explains: "This means that the materials do not release any constituents into food in quantities that endanger human health; do not lead to unacceptable changes in the composition of the food; and do not impair the organoleptic (taste/odour) properties of food. Our materials used are therefore safe for the production of food for consumption. If required, tests can be carried out for specific raw materials or conditions. The processes of Oceanz 3D printing are included in the quality system and validated by external accredited parties. The testing institutes adhere to government-imposed risk tolerances and approved substances".
Innovate faster
"The emergence of Smart Industry in the food sector is unstoppable," concludes Erik. "Food companies will increasingly have to deal with robotisation, automation and digitisation of processes. With the deployment of Additive Manufacturing they will be able to innovate even faster and meet the high standard of requirements".
Photo: ©asharkyu/Shutterstock.com