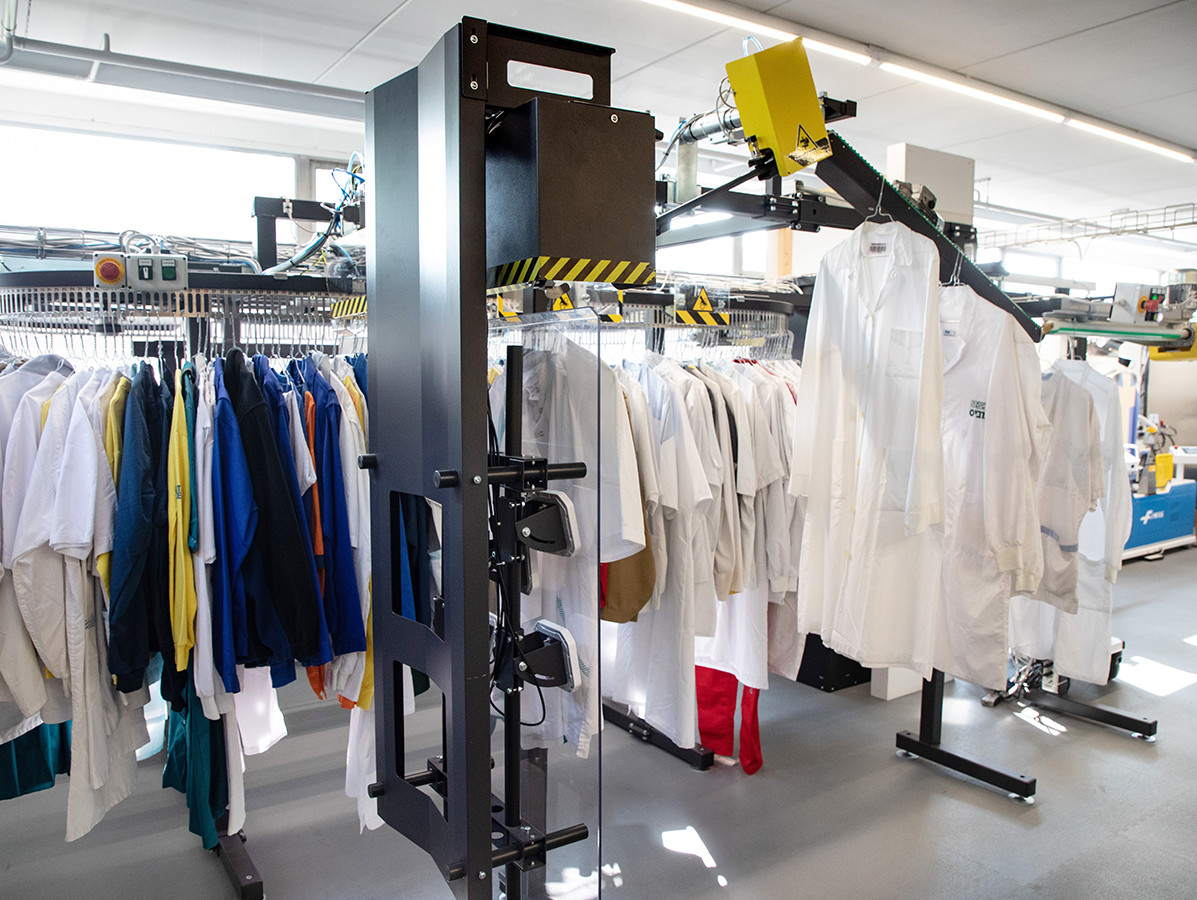 Top brand in uniform systems
"In order to meet the growing demand from the laundry and dry-cleaning world for clothing management systems, we entered into a partnership with Metalprogetti," says Ronald. "A leading Italian manufacturer of automated cloakroom systems with logistics software and conveyors, which can be used wherever uniformity is required. Other organisations soon followed as interested customers: hotels, private organisations, hospitals and food companies such as production and food processing companies, supermarkets, butchers and bakeries. This is logical", the connoisseur continues, driven and enthusiastic. "It brings them so many benefits! "
Advantages of automation
Ronald clarifies the benefits one by one. "With our uniform system you save on costs. By saving space, one separated space is needed, without paths, the conveyors hang at several heights". According to Ronald, many companies still work with personal lockers for employees, in which everyone keeps their own clothing. "The uniform system is actually one central locker from which you can collect clothing 24/7. It's also more hygienic because the garments hang in a secluded area. The cost of clothing can be reduced by around 30%. The system selects a customised control mechanism for use instead of a name. Savings on personnel costs are also possible. Manual handling stops, the system takes over the work. Only one employee is needed to hang the clothes. Finally, I would like to mention traceability. Every piece of clothing is given a chip or permanent barcode. No more garments are lost. This gives peace of mind and an overview. The process is fully traceable from handing in, laundry, issuing, wearing and returning. In this way, companies meet the requirements of, for example, 'foodsafety' certifications.