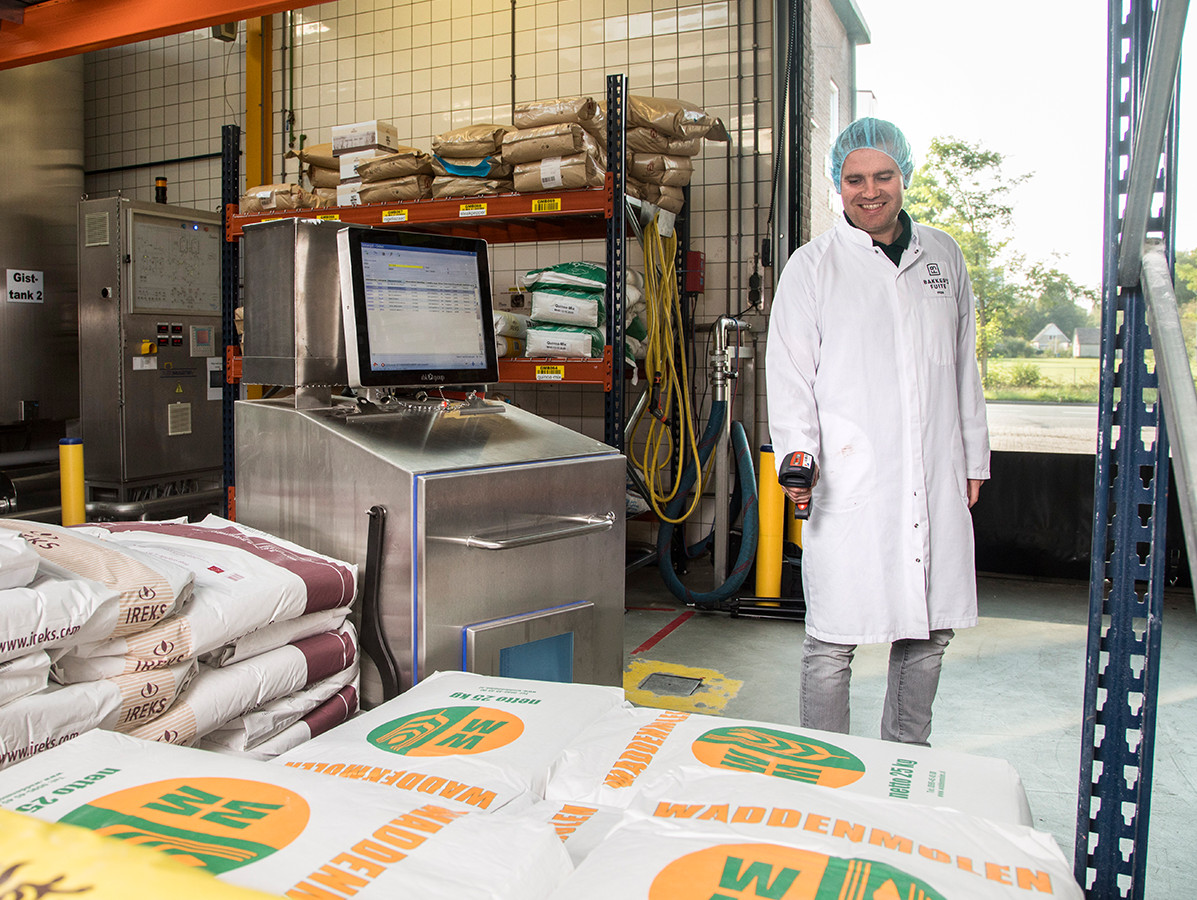 Automation makes processes on the factory floor more efficient. Through more insight into goods flows and stock, for example, as Bakery Fuite from Apeldoorn now experiences. The chance of mistakes is reduced and the baker never misses out again.
Like many other family businesses, Bakery Fuite has expanded considerably through the generations. Bread and pastries find their way to customers at home and abroad in large quantities, as was already reported in the June 2020 issue of Vakblad Voedingsindustrie. Smooth business processes are a must for this production, including the million soft buns that leave the factory every week. A good reason to automate the registration and issue of raw materials to production this year. Not an illogical choice, for those who consider that Fuite works with around 500 recipes, each consisting of several ingredients and therefore requiring a complex stock of raw materials.
Quality registration
Automation supports the food industry in complying with food safety requirements and increases transparency in the chain. With the automation of the raw material registration, with FOBIS software, the stock for Bakery Fuite is now visible in real time at any time. In doing so, there is more control over purchasing and stock management becomes more efficient. "We now know what's in stock all the time. Never too much, which prevents waste and never too little, so that the baker never misses out", says director Klaas Fuite. Automation is not limited to recording the raw materials, he immediately emphasises. Other goods such as packaging are also digitally recorded in the system upon arrival. The quality registration in which bakers check the incoming raw materials is also digitised. "Previously, a baker would answer these quality questions manually. Now he does this digitally and this information is stored directly in the new FOBIS system," explains Bernie Schlepers, Fuite's supply chain manager, who helped implement the automation. The fact that this information can be viewed at the touch of a button is useful for control purposes, among other things. The supplier invoice, for example, which was also done by hand before the automation.