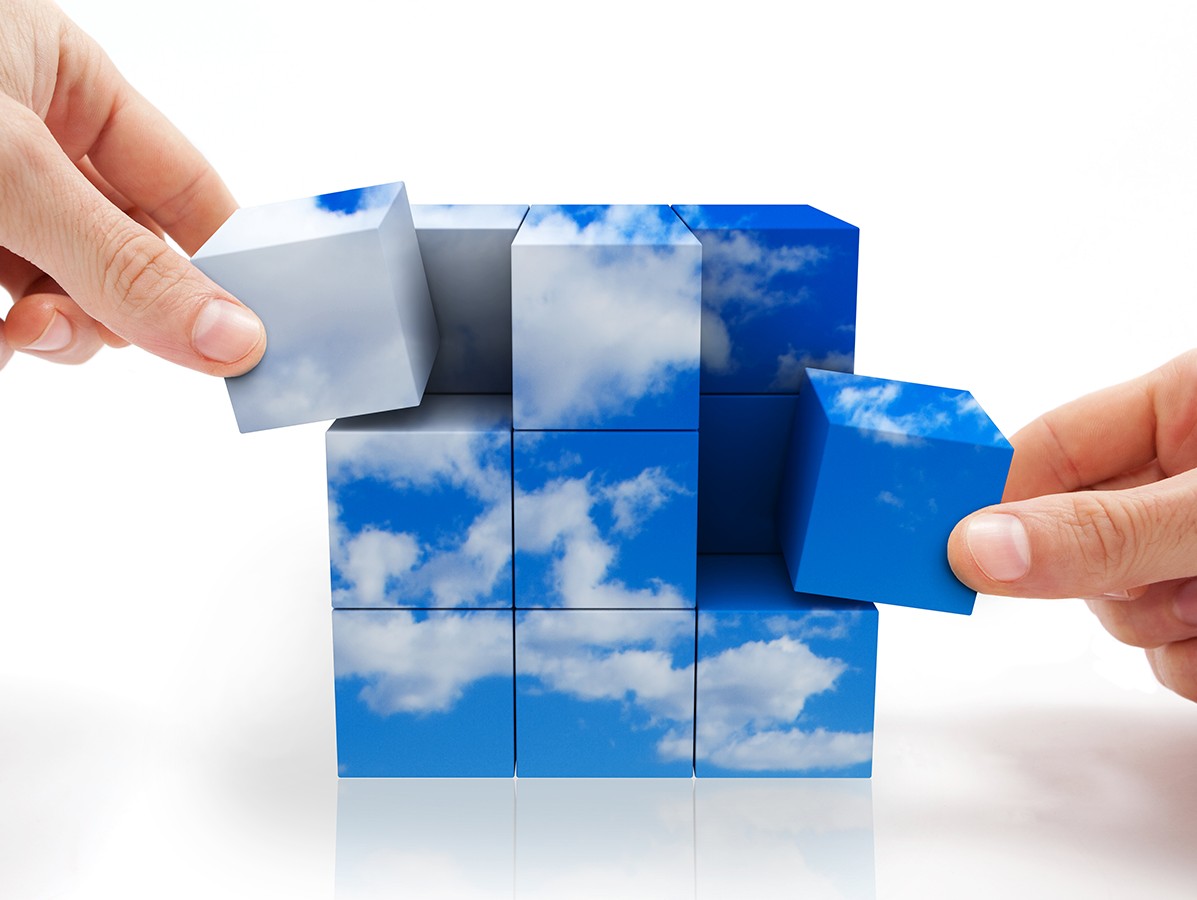 Danger of biofilms
Despite a suitable room and low-risk products, Listeria is regularly found during microbiological checks - according to Pieter Vos, the bacterium was also found on meat substitutes. A thorough cleaning and disinfection to control the problem are literally of vital importance. Of course, first the source of the contamination has to be removed, then everything has to be cleaned and disinfected properly. At Qlean-tec | Christeyns, a manufacturer of detergents, they have about 250 products at their disposal for the food industry. Leo Frings, Director of Sales & Marketing, explains: "With the right combination of traditional products such as Mida Foam 171 MD and innovative enzymatic products, microbial infections can be tackled. This increases safety and extends shelf life." An example of a microbial contamination in which Listeria can also hide is a biofilm: a layer of micro-organisms surrounded by a self-produced mucus, which adheres to a surface such as worktops or tiles. Biofilms are often difficult to detect and are a danger if they are accidentally broken open during the production process. In addition, traditional cleaning and disinfection agents are usually unable to destroy and remove their structure. Frings has seen an increase in attention to the risk of biofilms in recent years. Awareness of the importance of proper cleaning and disinfection is better than before, he says: "The awareness that hygiene is part of the product, in relation to the expiration date, Shelflife and the guarantee of food safety, is beginning to come.
The increasing awareness is also reflected in an increasing demand for solutions that are less harmful to the environment. Frings: "Ultrasonic, for example, is a penetrating, mechanical cleaning process that requires less chemistry. Much testing is already being done with UV and plasma, for example by us in collaboration with Wageningen University, with whom we also collaborate in research projects, but these methods are still difficult to apply at present."
Human factor and time pressure
Another way of disinfection is through dry infection. A relatively new technique in the food industry, which has been used in the medical world for much longer. Simpel Desinfecteren supplies devices that, at the push of a button, emit a dry and environmentally friendly vapour based on hydrogen peroxide, which falls apart into ions, which in turn go in search of organisms, the bacteria. "The ions are found wherever oxygen can be found, even under and in machines. In this way, they disinfect the entire production area and everything in it, including the evaporators, from floor to ceiling. And there is no residue left," says director Ter Hoeve. According to him, thorough pre-cleaning is a must for a clean end result: "Otherwise our device will disinfect the dirt." The human factor, which is a risk anyway, is eliminated with the Simpel Desinfecteren devices. Ter Hoeve: "Disinfection is the last step in the cleaning process. The cleaning staff wants to go home quickly, or the production is up and running already. Not infrequently time and therefore the quality of the disinfection is under pressure. Our machines do the same thing every day."
René Bakker (Hago Food & Industry) also receives more and more requests to shorten the cleaning time. "The Netherlands is doing well in terms of production; volumes are increasing because of the demand. Manufacturers are therefore deploying extra production teams, which is why the cleaning time is under pressure. The other day, I had to say 'no' to a customer when he asked me to do the cleaning in five hours instead of the agreed six hours. At the same time, we are asked whether we can clean Listeria-free. Giving this guarantee is difficult, because the production process and a hygienic design are also very important for this. Providing us with insight into the measurement results from the lab is also relevant. Then we can see how things are progressing and, if necessary, adjust our policy accordingly. It really is a shared responsibility."
Photo lab: ©felipe caparros/Shutterstock.com, photo sky: ©Maren Winter/Shutterstock.com, photo puzzle: ©carlos castilla/Shutterstock.com