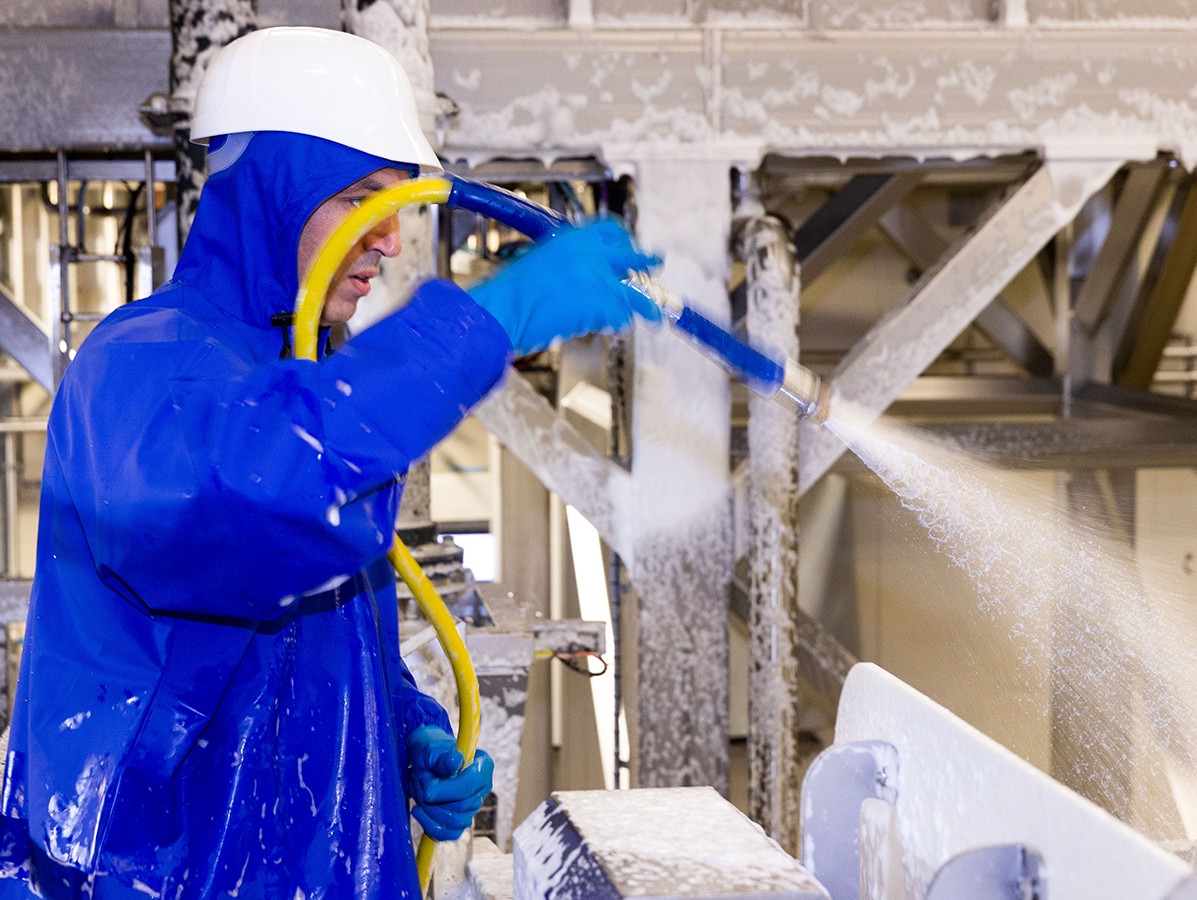 Potato processor Schaap Holland, together with cleaning company Concreet Hygiene and cleaning product supplier/knowledge partner Eco2Clean, forms a triumvirate. In this cooperation, knowledge and know-how is shared and there is transparency on both sides. The result? A good assurance and further optimisation of hygiene.
Harm Mansveld, team leader Quality Service at Schaap Holland explains: "We wanted to optimise our cleaning and hygiene, so we put out a tender. The previous cleaning company had made many promises that were not kept in practice. That's why we did intensive research: among other things through a supplier survey, visits to cleaning locations and various meetings. This made us more and more impressed by Concreet's transparent working method. This company has been working with Eco2Clean for a long time and pointed out to us their knowledge and practical approach to hygiene and cleaning."
High level of hygiene
Mansveld explains the food safety risks that a potato processing company has to deal with. "The potato consists of 16% starch, which is an excellent breeding ground for many micro-organisms. After our cutting process, starch is released from the potato, which can accumulate throughout the day at various locations in our pumping systems. If this is not cleaned properly and with the right cleaning agents, there will be places where the growth of microorganisms is possible. Hygiene is therefore extremely important within our company. We start and end the day with it. Every year we set a target figure for the desired level of hygiene. Our goal is to achieve an even better average figure every year. To monitor this, we fill in a daily score list and check it. One of our quality employees also goes through the factory every morning, prior to the start of production, for a hygiene round. The inspection of the machinery is carried out by the operators. Points that can be improved are reported directly to Concreet's cleaning staff via a group app, so that repetition is prevented as of the next round of cleaning".
Leo Visscher, Eco2Clean sales manager/hygiene expert, adds: "This approach to hygiene requires openness from both the production and the cleaning company. The aim is to guarantee and optimise hygiene by sharing knowledge and know-how. One cannot do without the other. As a knowledge expert in the field of hygiene, we fulfil a connecting role between the two parties." Mansveld confirms: "Through the cooperation with Eco2Clean, Concreet is always aware of the correct use of the chemicals and the right quantity is always available. In addition, Leo always gives a good explanation of why we can take certain steps and at what time. This allows Concrete to focus entirely on cleaning."