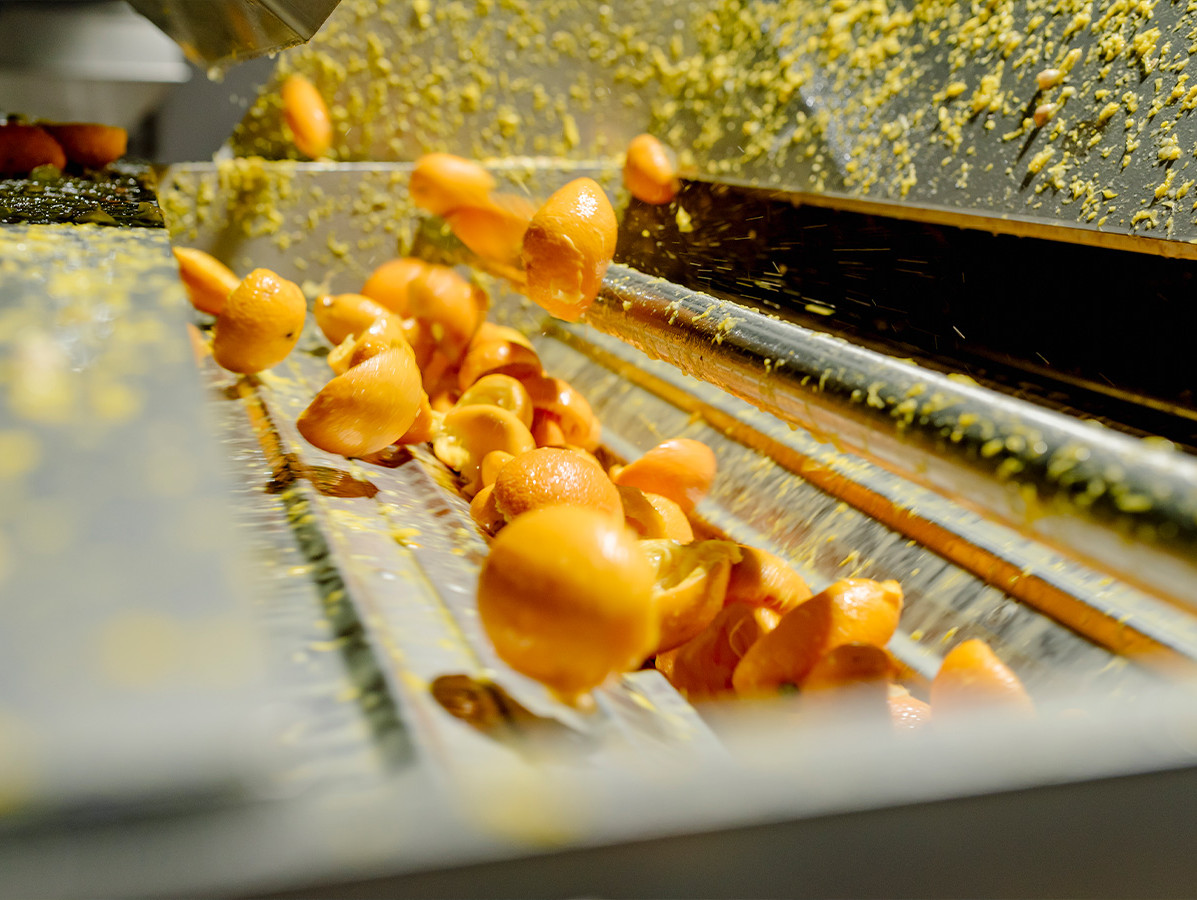 Give PeelPioneers 50,000 kilos of orange peels and they transform it into raw materials for use in biscuits, perfumes, etc. But how do they do it? And what does their lubrication look like with all those caustic juices? Nothing is wasted; what remains as 'waste' after the processing is used for animal feed. Truly a lubricated and sustainable production process.
Everyone knows them, the juicers in the supermarket where you make your own fresh orange juice right on the spot. But while you pay for your bottle of vitamins, the pile of orange peels grows next to the pressing machine. A shame to throw away, right? At least that's what Lindy Hensen, Bas van Wieringen and Sytze van Stempvoort thought. Thus PeelPioneers was born; a sustainable company of 'pioneers' in the field of recycling orange peels. Their goal: not to let anything of the orange peel go to waste. 
Future plans 
The Brabant factory in Den Bosch works hard every day to turn 'waste' into raw materials that other companies can use as ingredients in their products. Among other things, PeelPioneers produces a fibre with nutritional value that fulfils technical functions in food: binder, thickener, emulsifier and water retention. There is no orange smell or flavour to this powder, which makes it widely applicable. To be used in drinks and sauces to meat substitutes and bakery products. They also make, for example, an oil pressed directly from orange peels. In addition, PeelPioneers is investing heavily in R&D to expand their field of application even further. In the future, they hope to use other citrus fruits for processing into raw materials. Limes, lemons and grapefruits, like oranges, contain valuable raw materials for further processing. Sustainability and innovation are right up PeelPioneers' alley. You can see it throughout the company: not only in the end products, but also in the production process and maintenance.
Personal innovation
Eddie den Heijer is the face behind maintenance at PeelPioneers, employed as a maintenance engineer since October 2021. "I've been in the maintenance business for 42 years and had grown a bit stuck in my previous job. A lot of young people work in this company. Innovation is paramount. This is where I am getting back into the game," he says enthusiastically. "PeelPioneers sets high standards for food safety and quality, and that also applies to the lubricants. I didn't want to immediately fall back on the lubricants I was familiar with in the past. Under the motto, 'take a different approach and look further than the obvious', I went looking for what else was available on the market. That's how I ended up with the food-safe BECHEM lubricants from FenS. I tested some of these greases; to experience them for myself and see if they meet our requirements. They meet both quality and food safety requirements and fit seamlessly with our policy: they are sustainable and reduce waste."