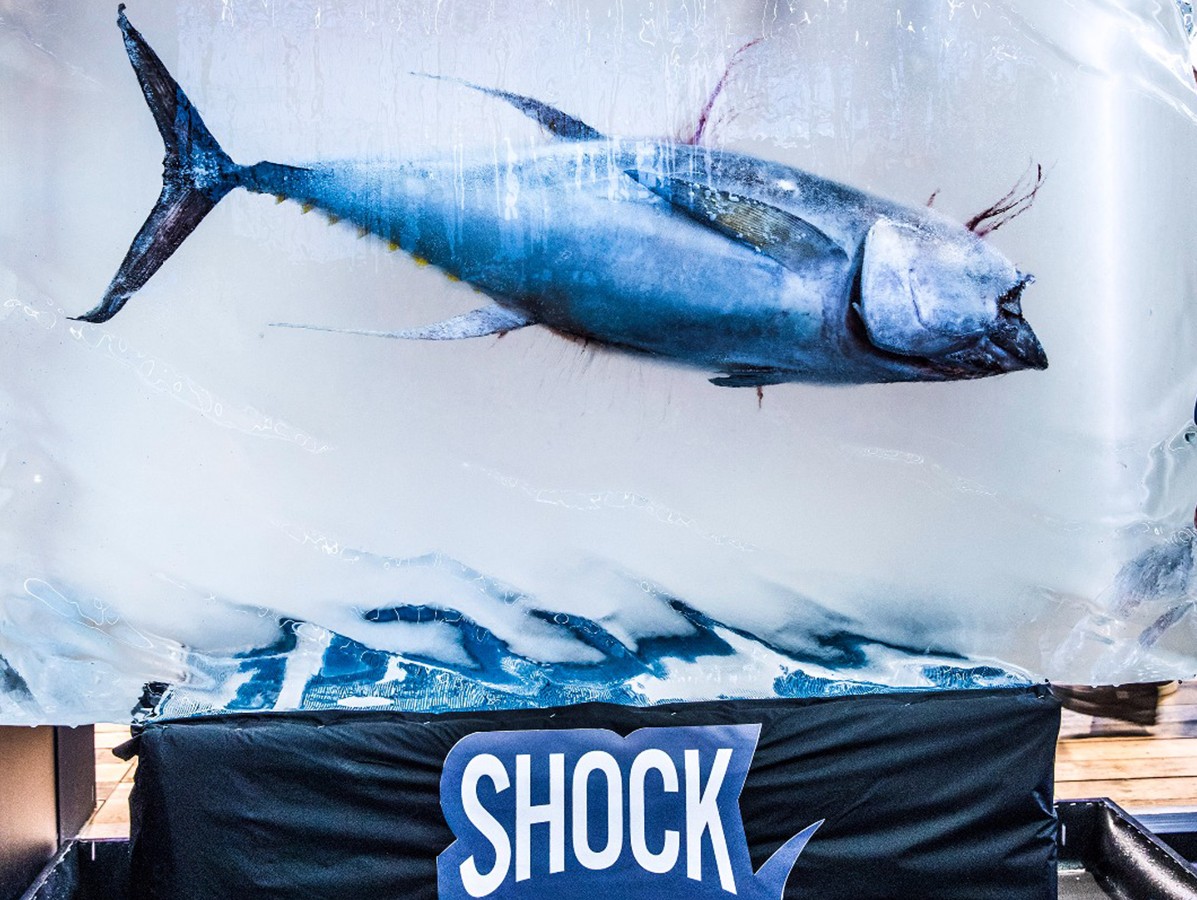 Sustainability is in the genes
"Sustainable thinking and action is in our genes," continues Wijgert. "We are constantly thinking about how our housing, mobility and products can be made more sustainable. That goes beyond care for and management of fish stocks. For example, we were one of the first in the Netherlands to have refrigerated vans with solar panels, and now we have 100% electric vans driving around Amsterdam. The air cleaning concept with ActivePure® technology fits in seamlessly with our sustainability vision. We can guarantee food safety even better by inhibiting bacterial growth using a 100% natural method.
Clean air
The air cleaning equipment (DCAT BOX) with ActivePure® technology is marketed in the Netherlands by Deep Clean Air technology from Apeldoorn. Robert van Kooten had several studies carried out in the Netherlands with Nutrilab as laboratory, among others at Versvishandel Jan van As in Amsterdam and at Interfisch in IJmuiden. The results show that by using the air cleaners the germination potential of bacteria is minimized and that fresh fish (salmon, cod and mackerel) in a cold store (0-4°C) remains good for up to 4 days longer, including the taste. The technology purifies the air and removes 99.8% of fungi, bacteria and viruses. Robert: "This provides more than just a longer shelf life and optimum hygiene. There is less product waste, and less sickness absence due to the purified air. This way, the investment is recouped. Moreover, it combats odour nuisance".
Wijgert van As first tested the equipment in a building where a smokehouse was located. The company had ceased operations and the premises had to be sold, so they wanted to remove the smell of smoke. "After one weekend, the whole building was odour-free," he says. "The ozone generator is a combination of active ozone and functional UV. It not only kills the bacteria that make smell, it also kills other types of bacteria. However, blowing a lot of ozone into space is dangerous: you can't work in it, because then there's no oxygen. That keeps me from using the system in rooms where there are employees. It can then only be used up to certain concentrations of ozone. However, it is possible to peak the concentration of ozone if there are no employees present".