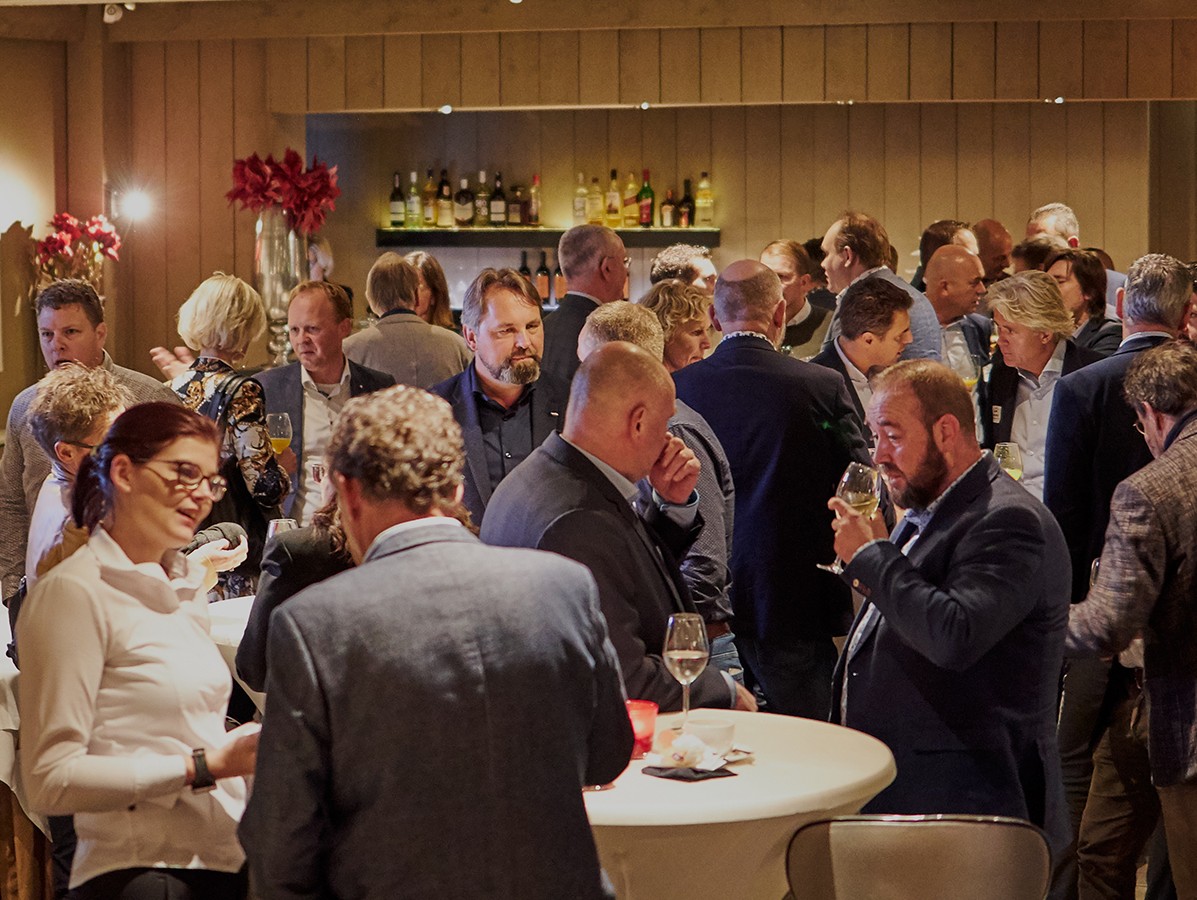 There are many challenges in the food chain. Online is advancing, links are disappearing, retail is upside down. The room is full of decision-makers from food producing companies, side by side with a few retailers. The ears are keen, the senses are on edge: Where are we heading, and what course are we taking?
The world is changing, that's obvious. "Tomorrow it won't work the way it worked yesterday. And after today, everyone is aware that the future began yesterday." This is how Gerrit Grievink, director of Focusplaza, opens the well-attended meeting organized by FoodindustrieExperts: a collaboration of five driven partners, each with their own specialism in the field of weighing, company networks, processing, packaging, transport (planning), software, automation and communication. The joint focus is on optimizing business processes within the (fresh) food industry with the aim of providing a total solution for the customer. An annual knowledge event is an essential part of this overall solution.
Not business as usual
Gerrit Grievink emphatically asks for interaction with the audience. "One moment I'm a teacher, the next I'm the student," he says. "Especially in the hallways I learn a lot; also from you." His 'corridors' are barely bounded by walls, as he prefers to walk off the normal paths. Gerrit travels all over the world and also likes to tour his own country with people from all over the world: "When you look through the eyes of a foreigner at what is quite normal for you, you always see new things! His tip: "Go to China for a week. Discover what 'new retailing' is, experience the advance of unmanned techniques. Because you can read about it or listen to it, but you'll never achieve the impact of experiencing it yourself". And that goes for every story you want to share with someone else. "Tell me and I will forget. Show me and I may remember. Involve me and I will understand."
Out of business
"Retail disruption is in full swing," says Gerrit. "The supermarket has always been an effective logistics operation in which the consumer was the cheapest worker: the order picker who also takes care of the financial processing and logistics from shelf to shelf. That concept is disappearing with the delivery service. It's easy for the consumer, but the system scuffs, cracks and squeaks. Supermarkets that opt for home delivery are prepared to accept the substantial investments. They work very hard to get the logistics system in order, the train rolls, but it is not yet profitable anywhere. The earning model lies in the availability of data, but it hasn't gotten that far yet. I have no idea which way this is going. Albert Heijn is working on an unmanned pilot shop in Zaandam, and Delhaize is also experimenting with it. If we look at China, they have been doing so since 2015. They already have four years of experience and are further developing techniques that are still in their infancy with us. Soon, when 5G arrives, the world will be completely upside down. Then it will no longer be 'mobile first', but 'mobile only'. Anyone who is not visible and findable on the mobile is out-of-business".
New generations
Anyone who talks about the changes in society and in retail cannot ignore 'the Millennial', Gerrit continues. "It is the generation born between 1981 and 2000, following generation X (born between 1961 and 1981). They are now 30-40 years old and in many companies the decision-makers and influencers. They certainly do that in a different way than previous generations. You notice this, for example, in the argumentation and in sales talks. People, planet and profit are important to them, but even more important is the p of purpose. It must have a purpose, they want meaning: 'What do I leave with my product for the next generation? What is the story behind the product? Where does it come from? Is the story they tell me true, that I tell myself?' You used to be able to say, "I'm not telling you that," and no one would know. Now there's internet and blockchain and lots of other means and ways to find out the truth. Producers are under a magnifying glass. It is better to be ahead of angry reporting on social media. Be transparent. Show what you're doing. Otherwise it will be useless."