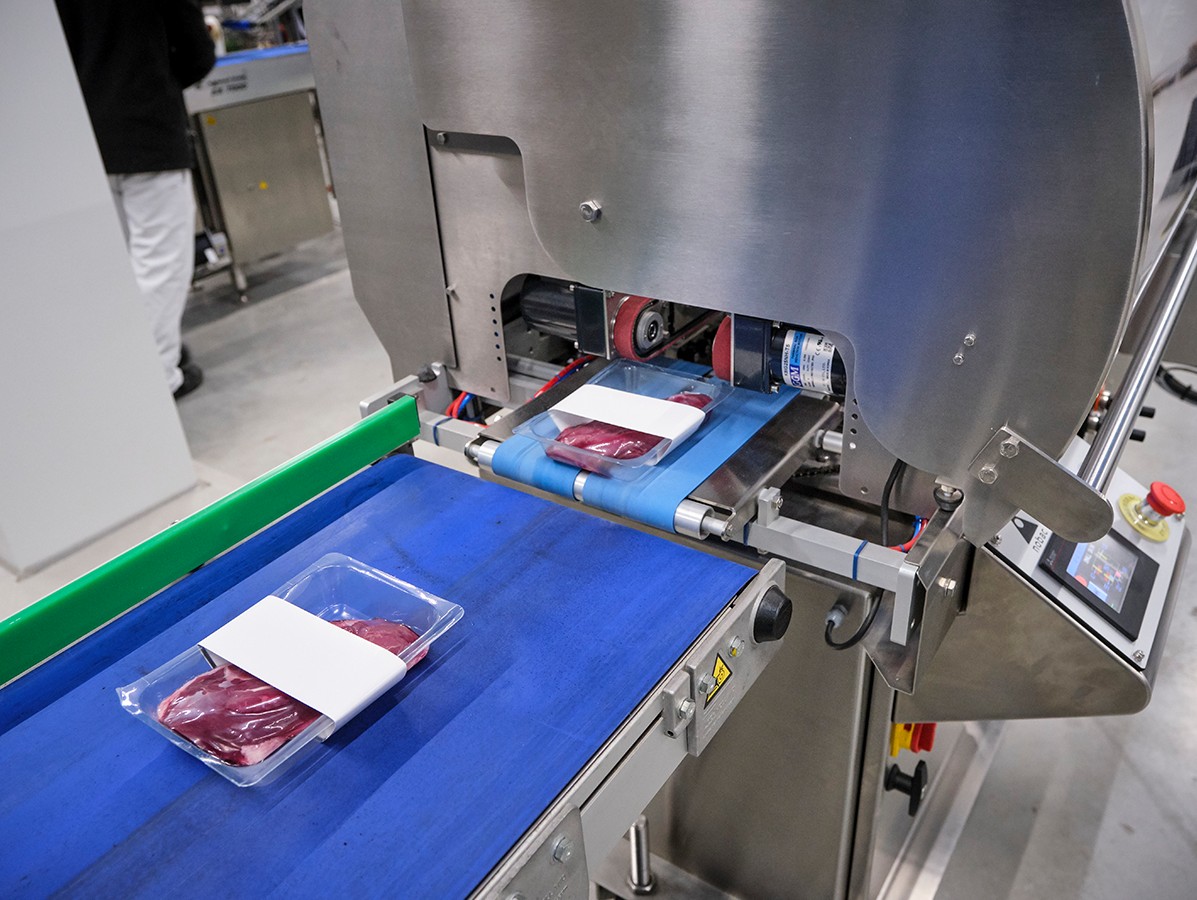 Road cardboard sleeves
With the rapidly growing demand from retail, Luiten Food needed a line that could label pre-packed meat easier and faster. Traditionally, cardboard sleeves were applied over a skin pack with a top seal. One or more labels with up-to-date information (origin, weight, also incorporated in the barcode) were then applied separately. This took a lot of manpower and it was not fast enough. Moreover, supermarkets are actively looking for packaging with less material. 
Up-to-date information
It was Piet van Rijn himself (the 'Gyro Gearloose of Luiten'), who envisioned a line where a skin pack (without topseal!) would be weighed on the conveyor belt and would automatically receive a wrapping label with the actual information on it. Can that be done?', he asked Brands. Well, ESPERA was happy to take on that challenge, and it resulted in the very first line in the Netherlands that was able to do so. To achieve that, ESPERA integrated a NOBAC 500 (from the British company Ravenwood) behind an ESPERA ES7011 at Luiten Food. As a result, approximately 60 packages per minute are now provided with a label containing up-to-date information. 
Don't leave until it works
There was pressure, Piet remembers. "I didn't sleep because of it. But for the start-up phase, ESPERA released a mechanic from ESPERA-Netherlands, with support from Germany, especially for us, for a week and a half. He really had the intention, 'I'm not leaving until it runs'. That's why we had it done in no time." He speaks of a 'very worthwhile investment'. "We win on speed, durability, quality and appearance."
www.espera.nl
www.luitenfood.com
Images: © Roel Dijkstra