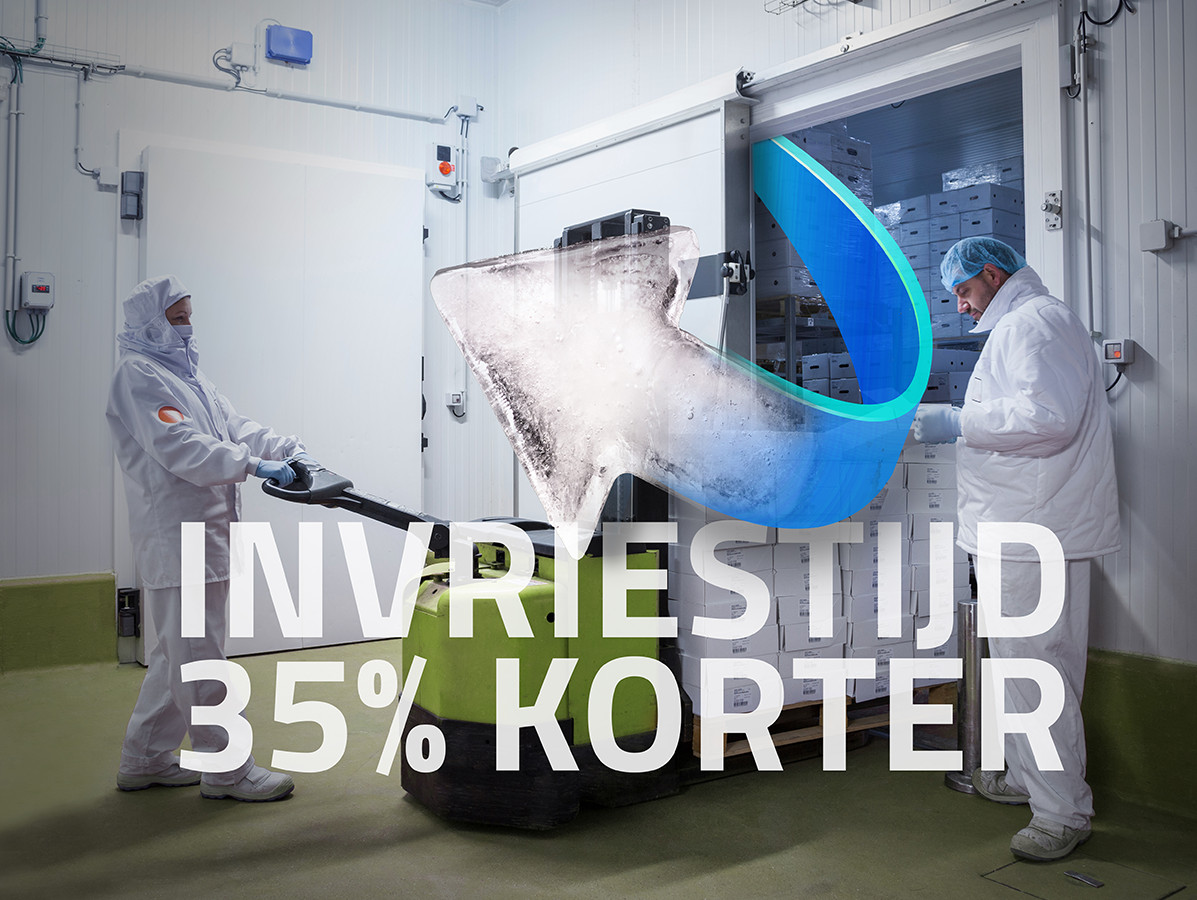 Fresh produce is usually frozen in packaging. Independent research shows that there is a big difference between the freezing speed of products packed in closed solid cardboard and corrugated cardboard. This has an impact on quality.
What is the freezing speed of a product packed in corrugated cardboard and what happens if you pack the same product in solid cardboard? In contrast to corrugated cardboard, solid cardboard has no insulating properties. After all, the freezing times are expected to differ. In the study, carried out by the Belgian Packaging Institute IBE-BVI, packaging filled with poultry was extensively tested. The temperature probe was always placed in the geometric centre of the box. 
Significant differences 
The difference in freezing speed between solid and corrugated cardboard appears to be significant. The average time needed to reach -3° C (from about 5° C) is about 35% shorter for solid cardboard than for corrugated cardboard. As a result, the natural spoilage of the packaged product in solid cardboard is more likely to stop, which improves the quality of the packaged product. At lower temperatures (to -18° C, measured from about 5° C) the difference is 25%, in favour of solid board. The use of air holes does not seem to affect the freezing speed. "It should be noted that no quick-freezing system was used, which may explain the lack of difference in the presence of air holes," explains Johan de Neef, Managing Director at Smart Packaging Solutions. "Time is often a bottleneck in processing speed", he knows. "By opting for solid cardboard packaging to freeze products, an increase in productivity of 25% can be achieved".