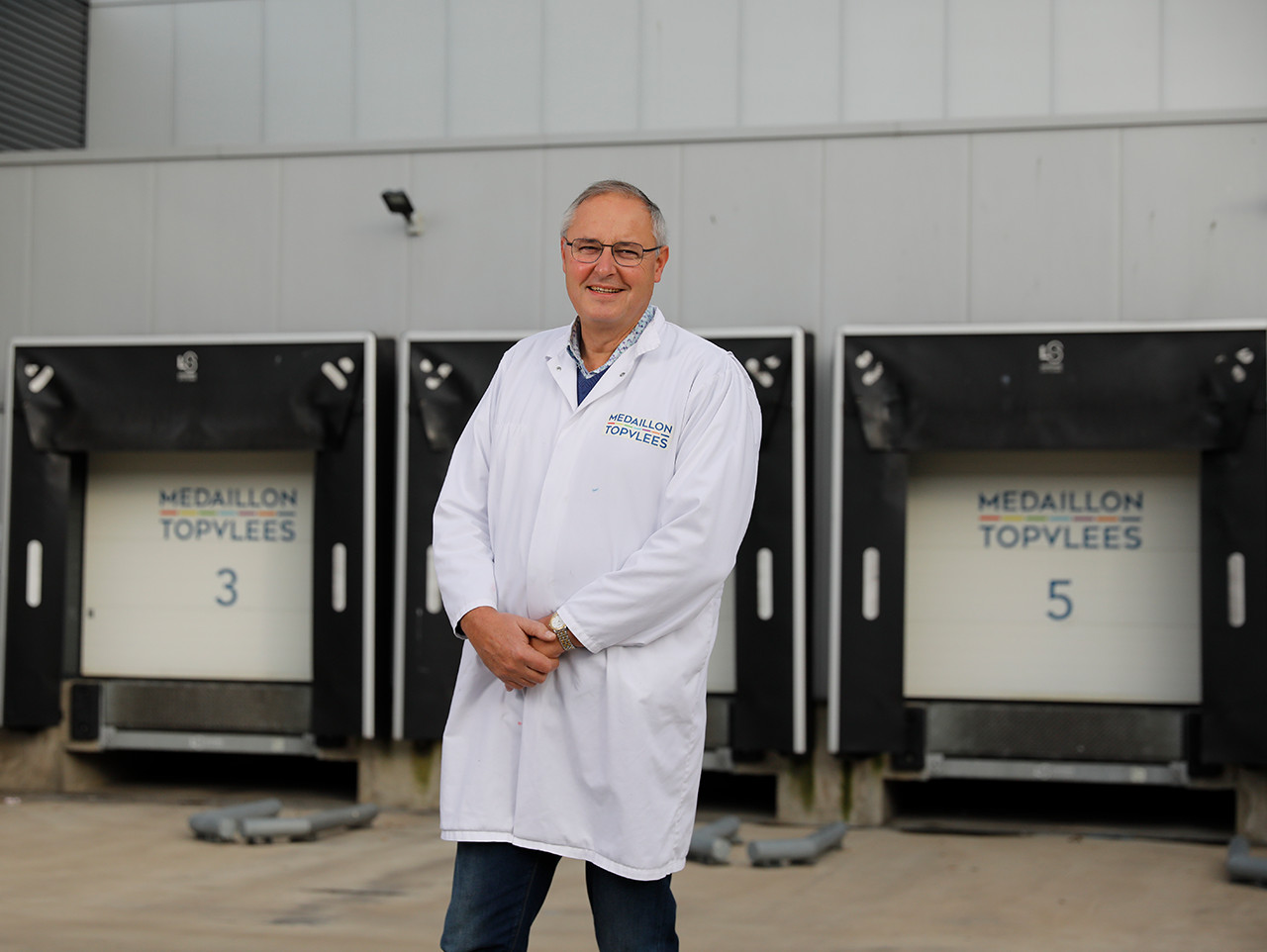 Bert Rozenboom
Halal and hygiene
A little further south - across the border in Kapellen in Belgium to be precise - we also found Sealwise WCB panels on the walls and ceilings in the premises of Ülkem Döner. Here too the company floor was recently the scene of a renovation. "Quality is our priority. It is also essential that all our meat is halal; a quality that has a lot to do with good hygiene. The conditions on the floor have to be tiptop," says technical manager Asad Tahib.
The meat processor supplies doner kebabs and other meat products made from chicken, turkey and veal to supermarkets, grill parlours and pizzerias in the Netherlands and Belgium. A container of kebab also goes to Hong Kong every month. "Our building is 30 years old and was home to a meat processor before we moved in. The walls have discoloured over the years and were damaged in several places. Now, thanks to the new panels on the walls and ceilings, our two large halls are fresh, white and clean again. We clean our tables, machines, floors and walls every day. This is now easier and faster. This is due to the smooth surface of the walls," says Asad.
Less contamination
The Sealwise WCB panels installed at both companies are made of recycled UPVC that is recyclable. They are used in both renovations and new constructions, and are completely watertight. British company Sealwise is responsible for this solution, which it originally developed for use in the healthcare sector. "Thanks to its various properties, the material is also very suitable for the food industry, as it reduces the risk of contamination, among other things," says Ernest Conradi, general manager of Sealwise Nederland, which is based in Waalwijk. "Even if the material is damaged - after all, an accident is always a small risk - it retains its antiviral and antibacterial properties. The panels can be placed on various other materials. Also on concrete and tiles, as was done at Medaillon Topvlees. Moreover, work can be done quickly thanks to the light weight and special glue with a short drying time."