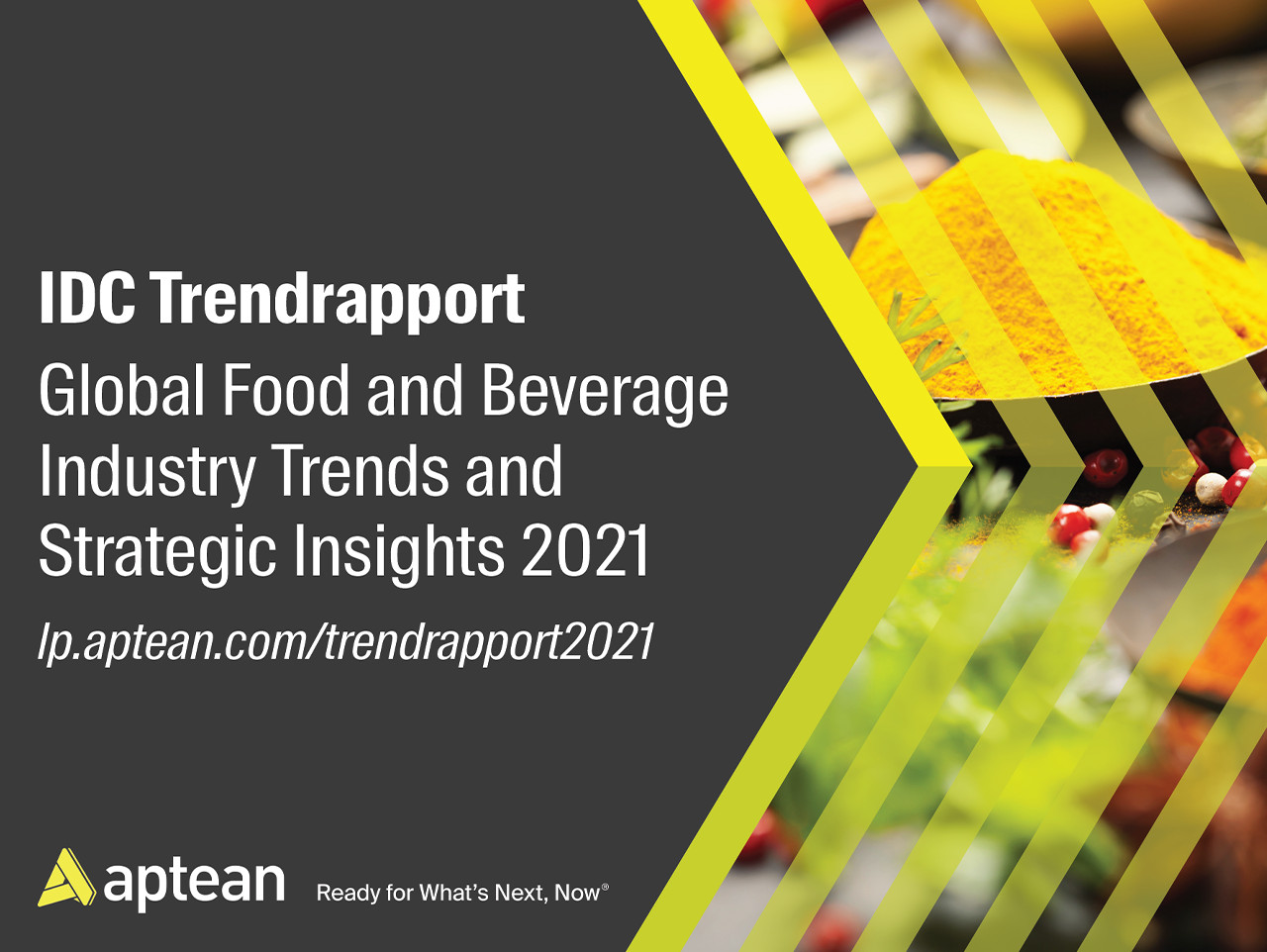 What is the impact of today's major changes on the future strategy of food and beverage companies? Read about it in the trend report 'Global Food and Beverage Industry Trends and Strategic Insights 2021'.
To stay ahead as a food company and maintain healthy profits, it is essential to keep up-to-date with the latest trends and developments in the sector. Much is changing, and continuously: through trade wars, climate change and increasingly stringent food safety regulations. By more demanding consumers and by emerging technologies that have a major impact on traceability and sustainability efforts, among other things. Excelling in this complex world has never been more challenging for the food and beverage sector, and digital transformation is an imperative.
At Aptean, they wanted to know more about the impact of these and other changes on the future strategies of food and beverage companies worldwide. So they commissioned market research company IDC to investigate. More than 700 food and beverage companies participated.
The result of this research is an interesting trend report: Global Food and Beverage Industry Trends and Strategic Insights 2021. Discover the strategic priorities of successful organisations. Read about the impact of a digital transformation. How long can food and beverage companies who are not yet ready wait? The longer it takes to take action, the more advantage competitors experience.
4 striking statistics from the trend report
Sustainability is the most important trend for respondents to prioritise in the coming year, with 39% selecting it as the most important trend, directly followed by 'regulation and compliance' (37%) and 'employee health and safety' (37%).
Food safety and traceability are the most critical risks to be mitigated, with 37% of respondents identifying this as a critical consideration.
45% of respondents identified changes in consumer demand as the most impactful development in the next 5 years, followed by Sustainability (42%) and Emerging Technologies (40%).
43% of respondents believe that future global disruptions will be one of the most powerful threats to their food and beverage company's operations in the next 5 years.
Curious to know more? Download a free copy of the Trend Report here.