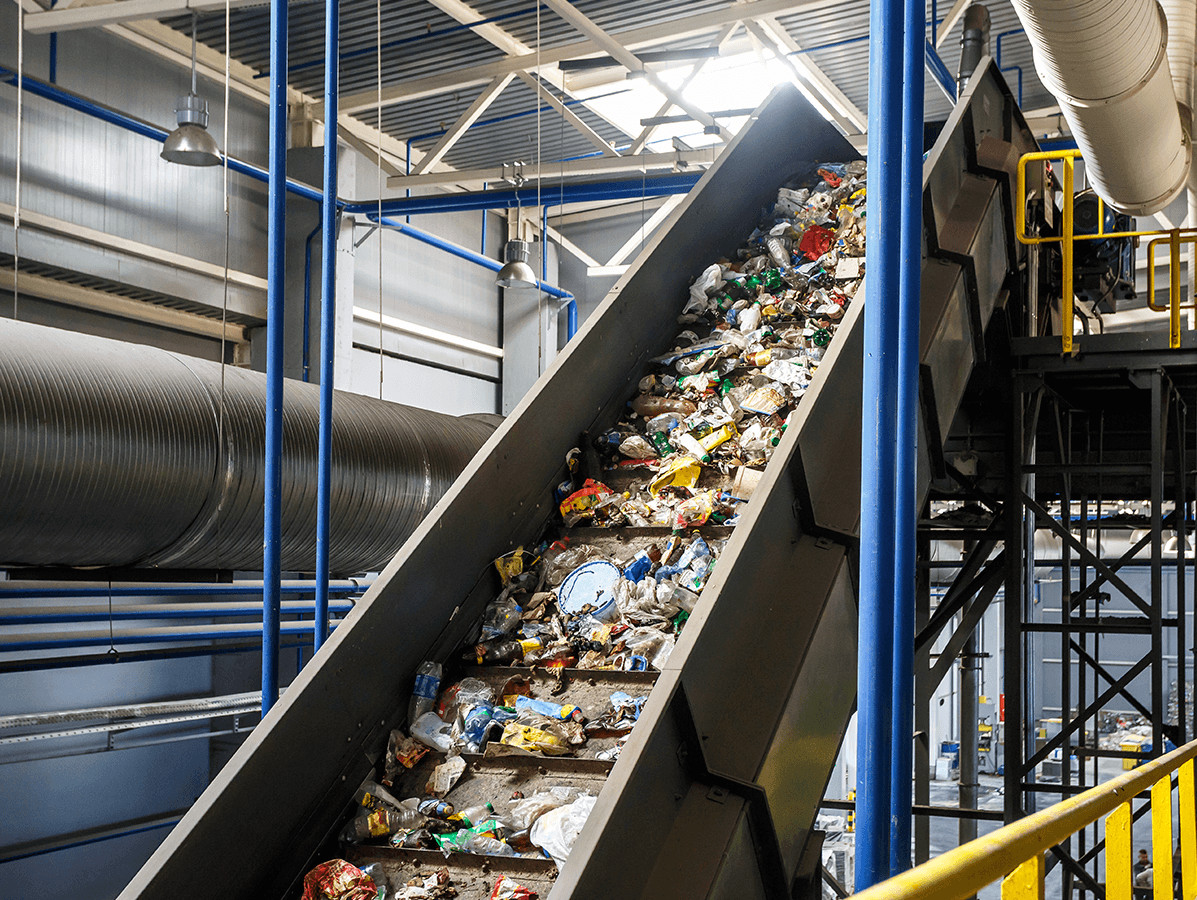 *Chemical recycling of polyolefins (PP/PE)
Many Dutch companies are working hard to develop pyrolysis routes to convert PE and PP packaging waste into pyrolysis oil. By cracking this, monomers are produced, from which food-grade recycled PE and PP can be made. The petrochemical industry is keen for this route to succeed, as it will strengthen the geopolitical position of the European petrochemical industry in relation to the now dominant Asian one. It will also provide this industry with a strengthened license-to-operate, without necessarily strengthening the position of the European food industry. Success on this route again will involve strict design-for-recycling rules, will only partially reduce greenhouse gas emissions and will not solve the plastic soup problem.
*The carbon dioxide (CO2) route
Northern European countries with a surplus of renewable energy are working hard on hydrogen plants and carbon capture installations at incineration plants. The idea behind this is to simply keep plastic packaging in the residual waste, incinerate it regularly and capture the carbon dioxide (CO2). This can be converted into new plastics in a number of steps. Technically it is possible and it even seems considerably cheaper; but there is still a lot of process optimisation to be done. For the food industry, it would mean no restrictive design rules and possibly lower payments to the EPR organisation. Unfortunately, we do not have a surplus of renewable energy in the Netherlands. It would not solve the plastic soup problem either, without involving new biopolymers. In short, this route is more out of reach, but offers potential advantages.
*Renewable and biocompatible packaging
For a number of applications (egg cartons, fast-food clamshells, etc.), bio-based solutions are already available, but not yet for many moist and oxygen-sensitive foodstuffs. These are expected to become available in the coming decades. For bio-based materials, new recycling processes will have to be set up. In addition, complementary, inspiring policy is required.
*Reusable packaging
The mentioned routes may all prove to be too time consuming for food companies. That is why Western European companies such as Pieter Pot and LOOP are exploring the possibilities of reusable packaging, or are already applying it. Granted, this requires a considerable investment and change in customer behaviour, but a well-functioning system offers many advantages. Just ask any Dutch brewer about their standard BNR bottle and how they like it. Unfortunately, the solution cannot be applied blindly everywhere. After all, if the packaging cannot be cleaned properly, the return logistics are not well organised, the sales partners do not cooperate or the packaging is too vulnerable, the potential benefits of a reuse system are not realised. If this system works well, there are many advantages: it is good for customer loyalty, the food industry itself remains in the lead, reusable packaging is by definition circular and less packaging will end up in nature. The crucial question for any food company, however, remains whether it is capable of setting up such a system on its own or together with sales partners and competitors.
Ultimately, we will have to move towards a combination of different solutions. No single route is perfect.
Sources:
Franz, R.;Welle, F. Recycling of Post-Consumer Packaging Materials into New Food Packaging Applications—Critical Review of the European Approach and Future Perspectives. Sustainability 2022, 14, 824.
KIDV. The State of Sustainable Packaging. The Hague: Netherlands Institute for Sustainable Packaging; 2020.
Brouwer, M., Thoden van Velzen, U., & Workala, Y. (2021). Recyclebaarheid van Nederlandse kunststofverpakkingen : de status van 2021. (Rapport / Wageningen Food & Biobased Research; No. 2150). Wageningen Food & Biobased Research.
Photos: beans: ©Marlon Trottmann/shutterstock.com, folders: ©Zerbor/depositphotos and waste: ©Tsyrkunovich/depositphotos