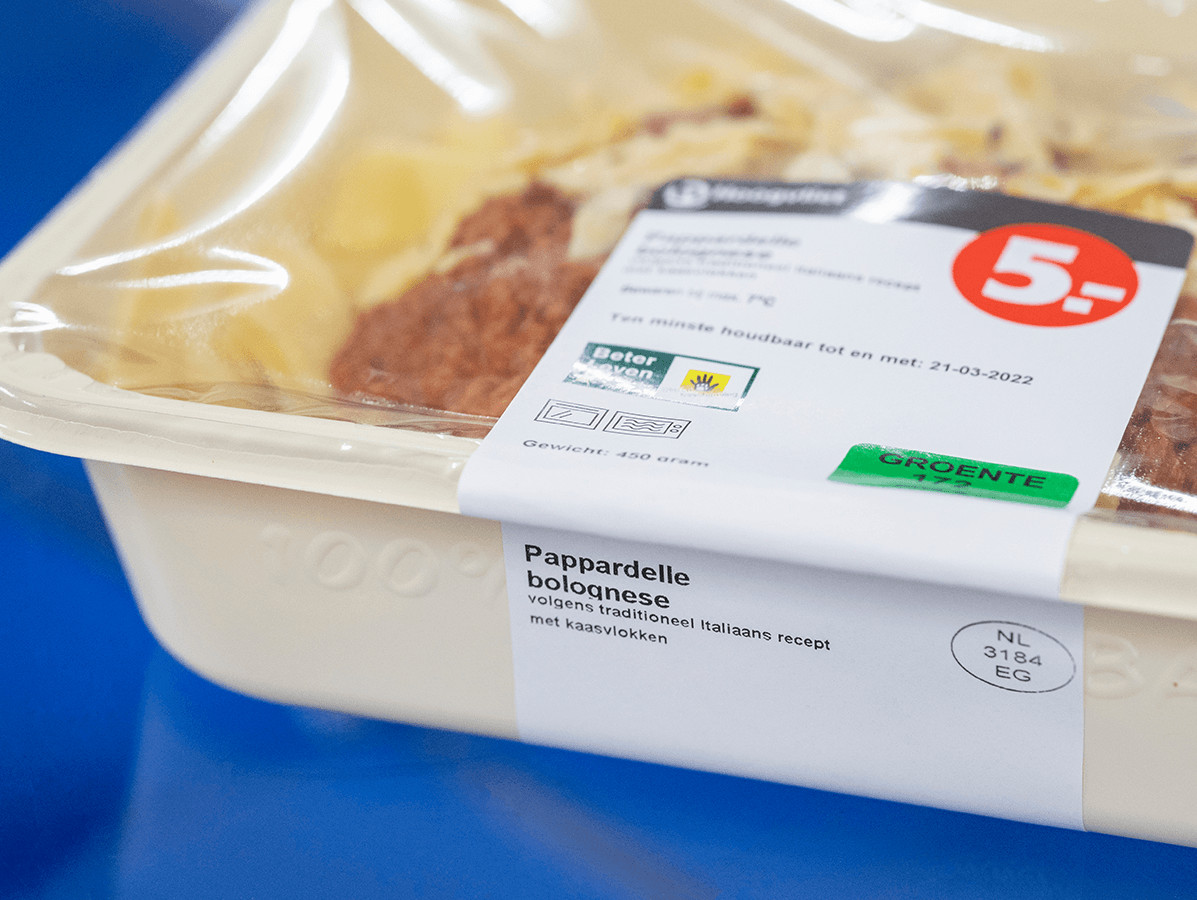 Appetizing
C labels are used more often in the food industry. They not only cover parts of the top and bottom of a product, but also the side. This allows the producer to put more information on the label, and to indicate on the side what product it is. With the extra space you can show more information as a brand: there is room for extra branding. "Every day we strive to produce honest and tasty food. Because eating is mostly done with the eyes, our products must also look beautiful and appetising. Presentation is extremely important. The label is an essential part of this," says Peter. This is one of the reasons why the new weighing and labelling machine 'ES 7712' with C-label module from Espera, specialist in weighing and labelling machines from Eindhoven, was chosen. The focus of this company is serving the food industry. They know this sector inside out and know what is going on. Mischa Schmitz, sales and key account manager at Espera: "More options for presentation and information on your packaging offers a lot of added value, also for transport. For example, meal deliverers need to be able to immediately see what they are packing. That is possible with this type of label. With the new line, De Kroes can really go all out.
Tight
Espera, a subsidiary of the German group with the same name, is the market leader in the Netherlands in machines for labelling prepacked food. De Kroes has been doing business with the company since 2009. They also supplied the other two weighing and labelling machines on the production floor. The new line has been in use since December 2021. "One of the advantages of the ES 7712 is that in operation and maintenance it is identical to the other two lines. This also applies to label preparation, data management and the weighing and labelling functions for the top and bottom," says Mischa. "When applying the C-label, the label is applied from the bottom printer and pressed against the side of the packaging."
"The beauty of this is that it therefore does not create a 'loop' on that side of the product dish," stresses De Kroes' manager Michiel Mäkel. "The label cannot tear as a result! So the presentation of our products also remains neat on the side."