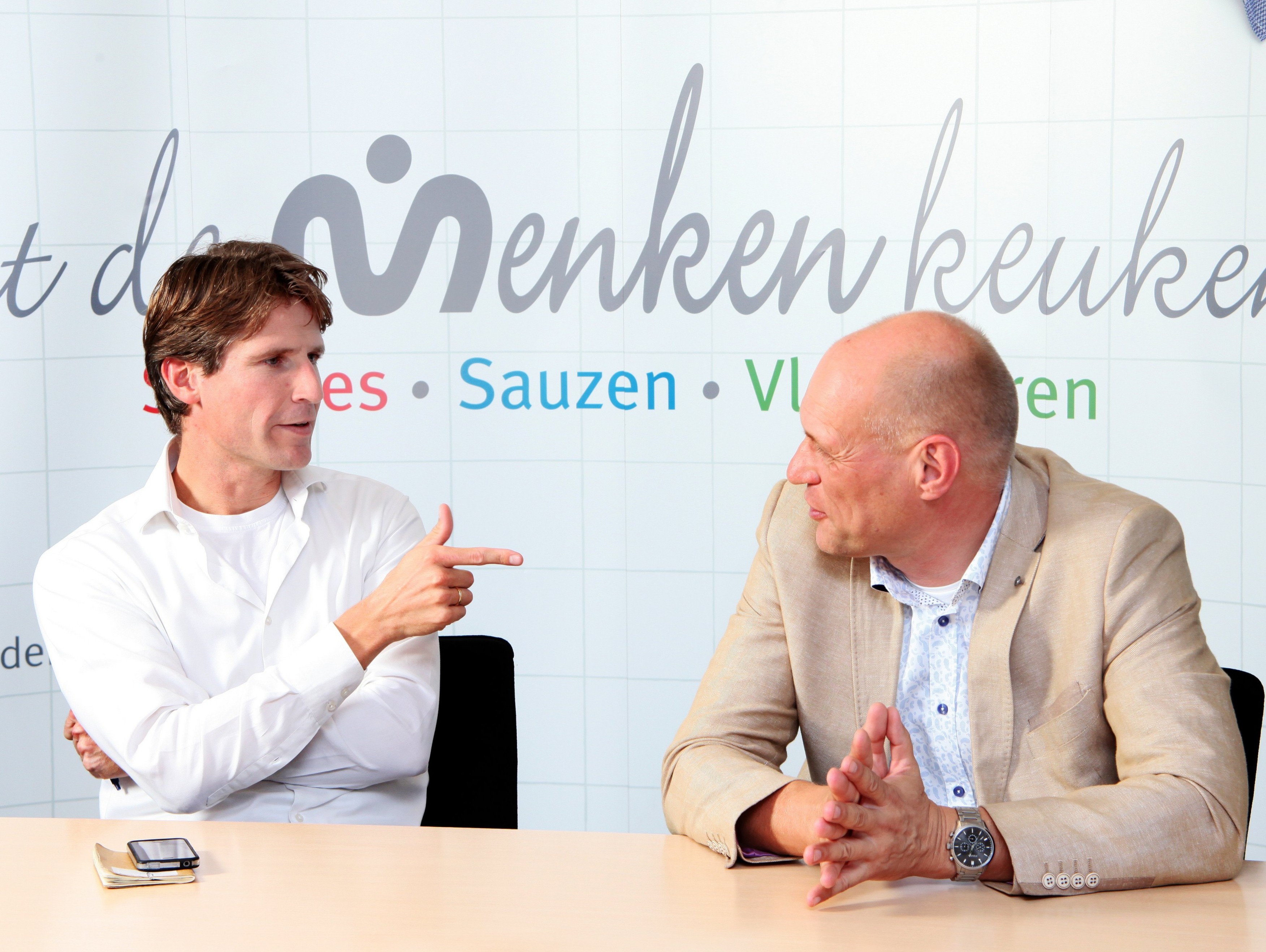 Menken, a manufacturer of spreadable salads and meat products, has chosen to completely eliminate any concerns about hygiene by working with Eco2Clean. Eco2Clean shoulders final responsibility for hygiene and supplies the resources, the people and the software tools, leaving Menken free to concentrate on its core activities.
Eco2Clean takes care of hygiene in the food manufacturing industry. "For us, hygiene is about more than just cleaning," says company director Gert Visscher. "It starts with a good foundation, namely efficient organisation and a disciplined approach by the cleaning staff. In addition, we provide insight into the quality and the costs in order to help companies improve and safeguard their standards of hygiene. Customers can choose between various types of hygiene services, including the full package which relieves them of all concerns."
Tighter control

Back in 2011, Menken was one of the first food manufacturers to opt for that full package from Eco2Clean. "Our own employees prefer to focus on the production process. Cleaning is done at the end of the day, and by that time they are keen to head for home," explains director Quint Menken. "Now that we've outsourced the cleaning, it's done more professionally and more diligently." For the cleaning activities at Menken, Eco2Clean works with the contract cleaning company PSR, with Eco2Clean managing and supporting the PSR employees. "We've noticed that Eco2Clean has tighter control over the process," continues Quint. "As a result, Eco2Clean was quickly able to reduce the bacterial count from 1.2 to somewhere between 0.5 and 1. That stimulated us to raise the bar and to strive for counts below 0.5 – and we've succeeded in recent months. Our challenge now is to maintain that level."
'In everything we do, I notice that we're now working with specialists'
Perfecting
Eco2Clean keeps a firm grip on the cleaning process by using the HIMS software program which it developed itself. "Hygiene is a continuous process," explains Gert. "We lay down a solid foundation based on a thorough cleaning plan. We then use HIMS to reveal bottlenecks and improve the cleaning performance." HIMS brings together all the relevant information in one place. All the cleaning activities are recorded and planned in the system including simple feedback on the execution and quality. The system is also a tool which provides structure for registering the day-to-day communication between the cleaning team and the production or maintenance department. Needless to say, it records the microbiological results too. "This allows us to provide an overview of the cleaning bottlenecks in a professional manner," states Gert. "The statistical data is analysed reliably and confidentially, revealing areas of improvement which enable us to further perfect the standard of cleaning in the long term." HIMS is accessible for all authorised users every day. Furthermore, each Eco2Clean customer receives a monthly overview of their key parameters and relevant findings.
Together

Quint is satisfied with the smooth-running collaboration with Eco2Clean. "With Eco2Clean, it feels like we are really working together to achieve success. Every morning, the production team looks in HIMS to see what the cleaning team has done and any problems that have arisen. Production makes a note of any aspects of the cleaning that can be improved, and can also attach photos. On top of that, we have regular phone calls with the owner of the contract cleaning company and he pops in every week for a cup of coffee and a chat about how things are going. Thanks to that intensive contact, we've got to know each other well which is good for the working relationship."
Furthermore, Quint is positive about the fact that the cleaning team also indicates what Menken employees can do to fundamentally improve the cleaning process. "Needless to say, our staff must leave the production line clean and tidy at the end of the shift. In the early days, there were lots of cables on the floor. The foreman of the cleaning team asked our maintenance department to hang them a little higher. Eco2Clean also helps us to think up practical and professional solutions. One example is the carpaccio, which tends to become caked onto the machines. Eco2Clean suggested that we spray the relevant lines with a special gel immediately after the production run. That's a sign of real expertise. It involves very little extra effort on the production employees' part yet it saves the cleaning team a lot of hard work and produces a better result."
Costs

Another bonus for Quint is that Eco2Clean keeps a tight rein on costs. "That's another advantage of the HIMS software," comments Gert. "HIMS also records factors such as time taken, and the amount of water and chemicals used. This gives us valuable insights into cost-saving opportunities." Quint explains that the cleaning costs have remained largely unchanged. "And yet the result has improved, so we've made real progress." Additionally, Menken now benefits from Eco2Clean's expertise and extensive practical experience. "In everything we do, I notice that we're now working with specialists," continues Quint. "For example, we used to wash down everything using a high-pressure washer, but that's not good because it can atomise the dirt. Plus we are working with increasingly advanced machinery and the pressure washer can damage the equipment. The contract cleaning company prefers to scrub and clean by hand. That results in a cleaner factory, and we have fewer technical problems at the start of production runs."