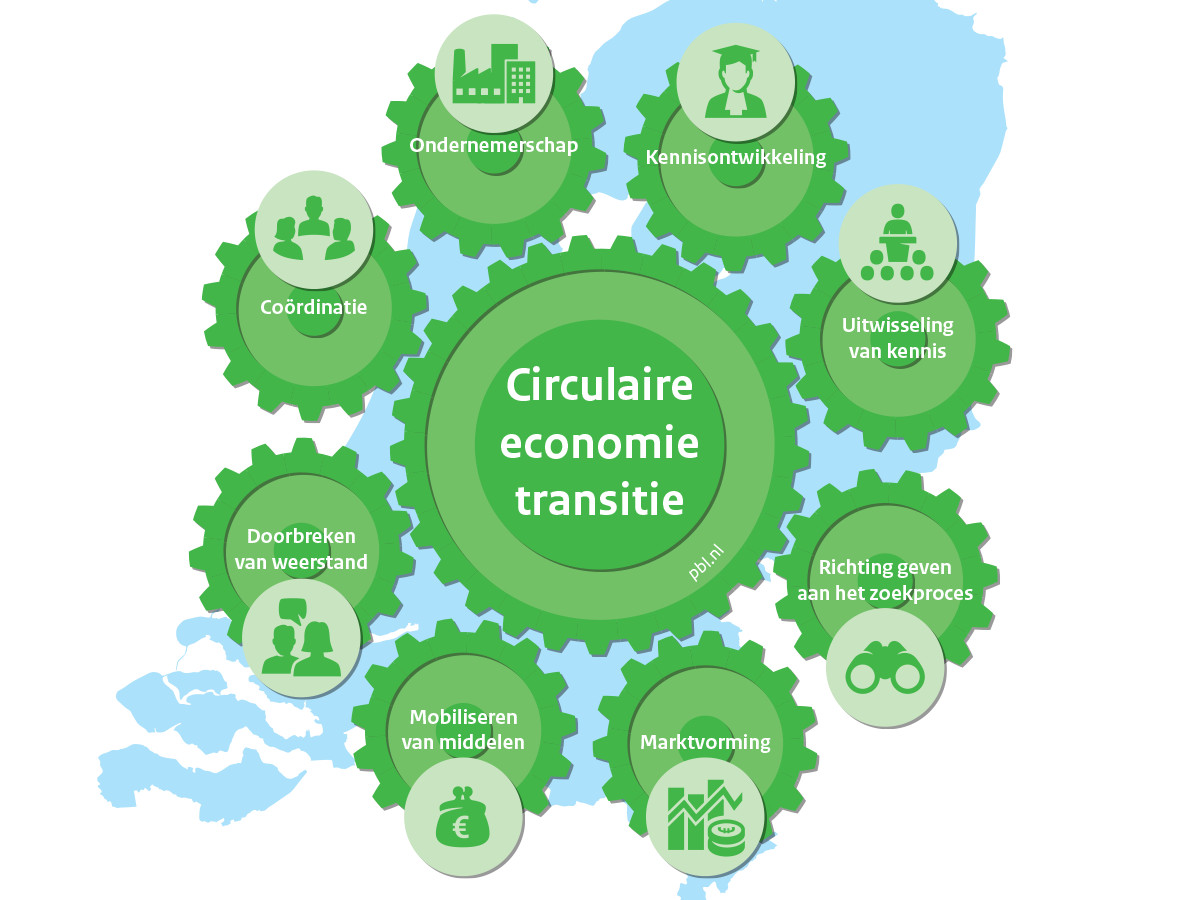 The Netherlands is ready for the next step on the road to a circular economy. The basis has been laid. Less raw materials are being used per product, but the use of raw materials in total is not yet decreasing. It is time to accelerate in order to be fully circular by 2050. This is the conclusion of the Netherlands Environmental Assessment Agency (PBL) in the first Integrated Circular Economy Report (ICER). State Secretary Van Veldhoven, who commissioned the study, is therefore arguing for stronger measures. She wrote this in a letter to the Lower House on Thursday 21 January 2021.
Preventing environmental pollution and CO2 emissions
In a circular economy, raw materials are reused over and over again, so there is no waste. At the moment, recyclable waste is sometimes incinerated or, in extreme cases, dumped. We want to get rid of this completely by 2050. Less throw-away culture and more reuse: from shampoo bottles and office chairs to old trains. This can be done by designing smarter products, recycling and reusing them. The Netherlands has set this goal to prevent environmental pollution and CO2 emissions. To keep track of progress, PBL investigates every other year how we are doing, comparable to the climate. We are the first country to have mapped out the entire circular economy in such a thorough manner so that we can take the next steps in a targeted manner.
The foundation has been laid
Van Veldhoven is proud of the foundation that has been laid and of the results achieved in recent years. Burning waste has been discouraged and recycling and reusing raw materials such as plastics, mattresses and textiles is paying off thanks to various measures and new legislation. Think of deposits on bottles, producer responsibility for packaging and mattresses, agreements with frontrunners in the Plastic Pacts and the Denim Deal. At the same time, we are all using more raw materials, which means that the transition to a circular economy is only becoming more urgent. Van Veldhoven believes that the road to 2050 calls for more standards and rewards. A logical step for the next cabinet could be a circular economy act, along the lines of the climate act. This could include a reward for CO2 savings or an obligatory percentage of recycled materials in products, in line with European ambitions. Van Veldhoven: "Circularity must pay off. We want to offer entrepreneurs prospects in the process leading up to 2050, give the market certainty and encourage innovation. At the same time, we need to make the circular economy easier and more attractive to people."
Click here for the publication Integral Circular Economy Report (ICER) (Dutch only)